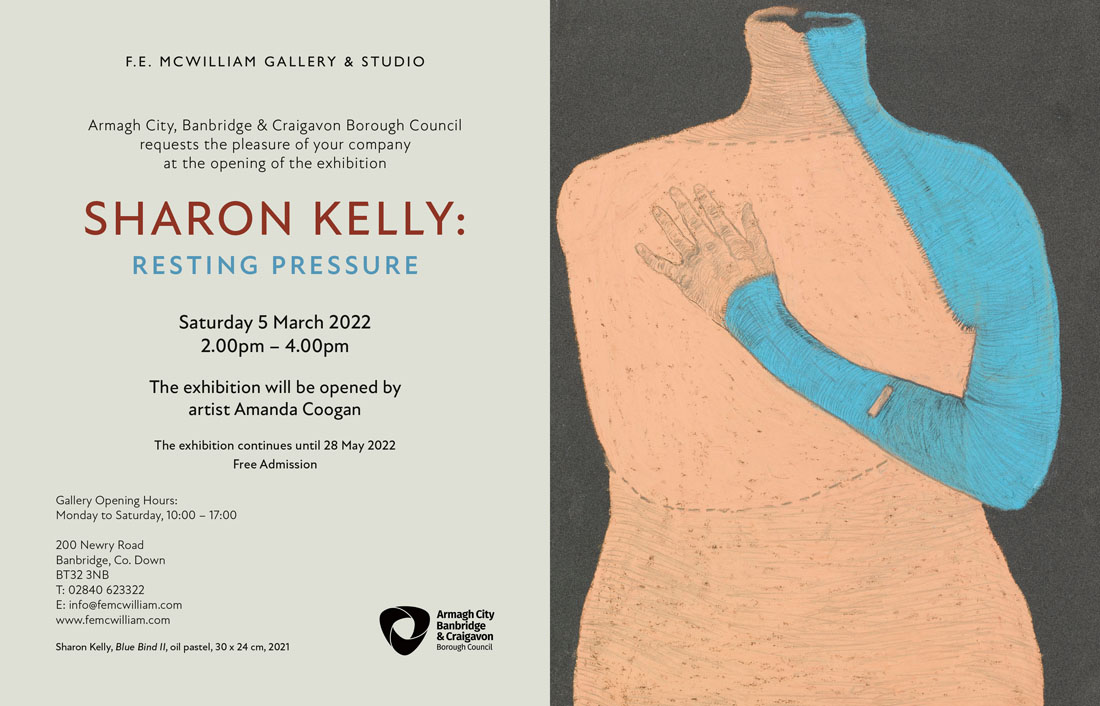 Sharon Kelly: Resting Pressure
QSS artist Sharon Kelly presents three decades of work in the exhibition Resting Pressure at The F.E. McWilliam Gallery, Banbridge.
Resting Pressure is a survey exhibition by Belfast based artist Sharon Kelly. Including work from the late 1980s to the present, Resting Pressure provides an unprecedented opportunity to explore the development of Kelly's practice over more than three decades.
Through processes that include drawing, watercolour, printmaking, sculpture, video and installation, Kelly sensitively explores ideas around resilience, endurance, fragility, motherhood, grief and death and poses what art historian Dr Kate Antosik-Parsons identifies, as the 'fundamental questions about the experiences of the body in relation to the larger meanings of life'.
The exhibition opens on Saturday 5th March 2:00pm – 4:00pm and will be opened by fellow QSS artist Amanda Coogan
The exhibition continues till 28th May.  Free admission.
Gallery Opening Hours: Monday to Saturday 10:00am – 5:00pm.
For information on visiting the gallery click here