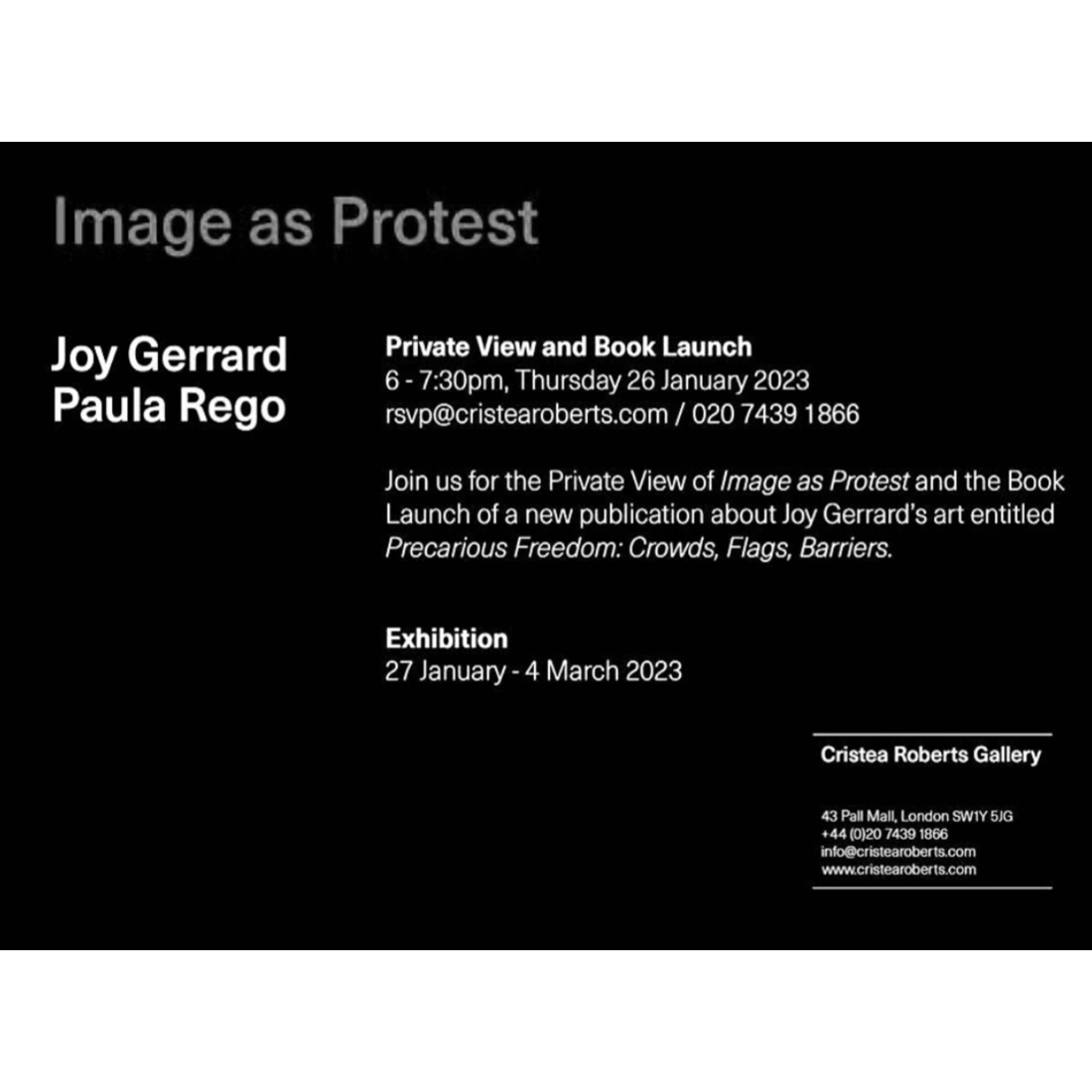 Image as Protest: Joy Gerrard & Paula Rego at Cristea Roberts Gallery London
Image as Protest hosted by Cristea Roberts Gallery, London, brings together two powerful bodies of work by QSS artist Joy Gerrard (b. 1971) and Dame Paula Rego RA (1935 – 2022), centred on women's rights, that highlight different ways in which protest can be manifested.  Gerrard will also be launching her new publication 'Precarious Freedom: Crowds, Flags, Barriers'
Image as Protest:
Joy Gerrard & Paula Rego | Thurs 26 Jan 2023
'Image as Protest' brings together two powerful bodies of work by Joy Gerrard and Paula Rego RA, centred on women's rights, that highlight different ways in which protest can be manifested.
Several new drawings by Joy Gerrard of protest crowds, including those in the US demonstrating against the repeal of Roe v Wade – the ruling that ended abortion access nationwide – and the protests in Berlin in support of women in Iran, will be shown alongside Paula Rego's seminal abortion series and further prints by the artist that explicitly deal with violence against women. At a time when social inequalities have been thrown into sharp relief by recent world events, Gerrard's and Rego's work serve as a provocation to continued and greater action.
Book Launch:
'Precarious Freedom: Crowds, Flags, Barriers' is a new publication about Gerrard's art and recent touring exhibition published by Highlanes Gallery, Drogheda.
Private View & Book Launch: Thursday 26 January 2023, 6 – 7.30pm. Please confirm your attendance via DM to @cristearoberts
Exhibition Dates: 27th Jan – 4th March 2023.