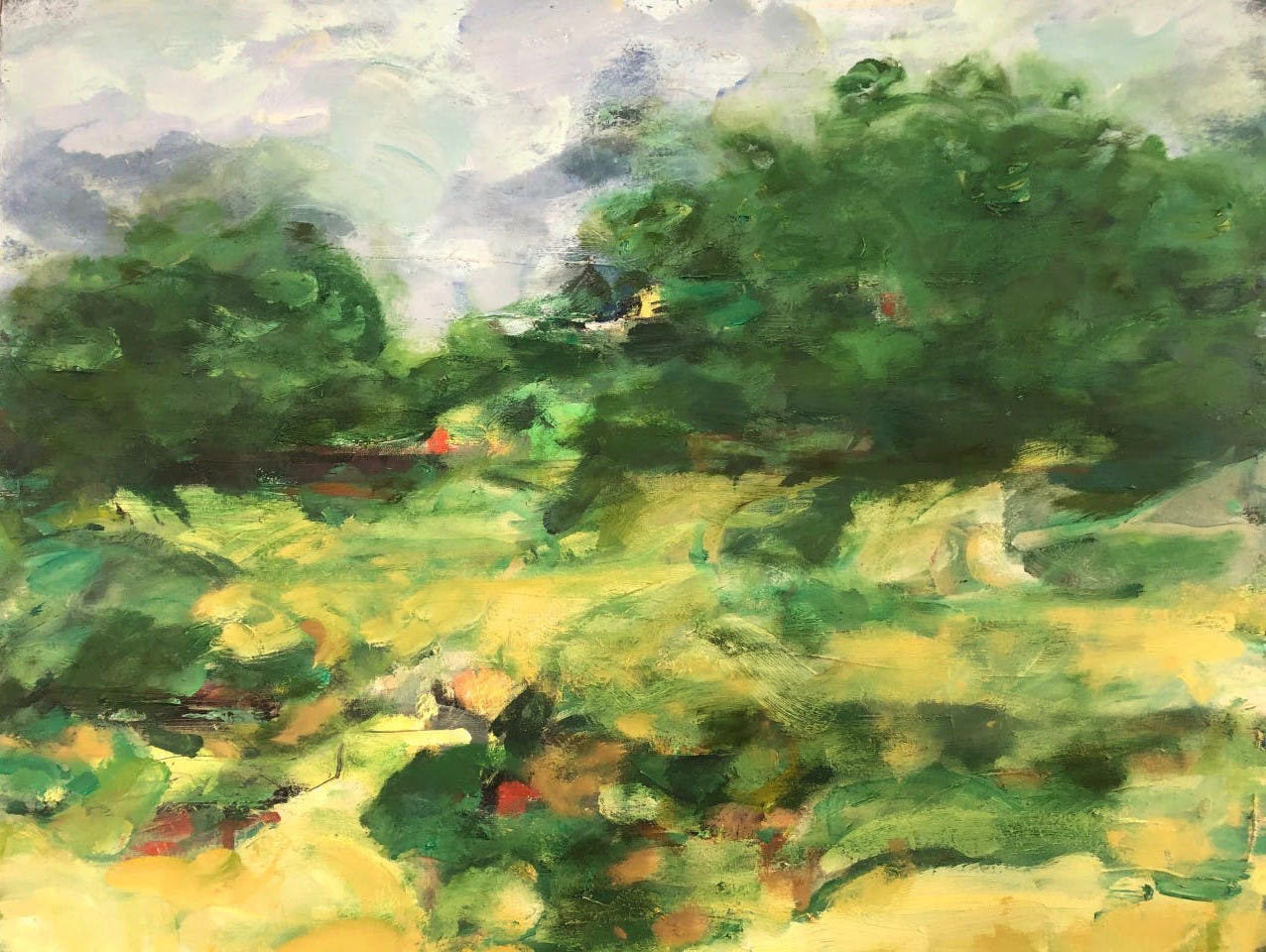 11 QSS artists exhibiting in 'Portrait of Northern Ireland: Neither an elegy nor a manifesto'
The 'Portrait of Northern Ireland – Neither an Elegy nor a Manifesto' exhibition, supported by the Northern Ireland Office as part of its Centenary programme, is currently on show at Belfast's Golden Thread Gallery.
Showcasing art from the 1920s to the present day, the exhibition demonstrates the diversity and quality of Northern Ireland art and represents artists' responses to our geographical, social and political landscape.
Taking its subtitle from curator John Hewitt's poem neither an elegy nor a manifesto, this exhibition is neither a lament for nor a celebration of Northern Ireland. Instead, it shows how the artists who were born or have worked in this part of the world have responded to the particular and universal experience of the people who live here. The exhibition demonstrates how visual representations of the narratives of Northern Ireland can alter our own perceptions of the landscape and of ourselves.
Visitors will be able to view an extraordinary array of works by artists including Paul Henry, William Scott, Joy Gerrard, Willie Doherty and Susan McWilliams, with Turner Prize nominees included alongside emerging artists from Belfast School of Art (see: blob:https://ourstoryinthemaking.com/4c366524-e5f8-4c78-b22c-8c0c23e98b81). Many of the works in the show have not been available for public view for many years.
In addition to nurturing emerging local talent and providing a platform to showcase local artists' skills, it is hoped that the exhibition will support the local arts sector as it deals with the impact of Covid 19.
Images (l-r):
01. Clement McAleer, Trees in the wind (c.2019) – above image, Oil on panel, 61cm x 76cm
02. Joy Gerrad, Protest Crowd (Black Lives Matter, Belfast, 6th June 2020) (2021), Japanese ink on paper, 20cm x 28cm
03. Ciarán Harper, The Isms, Oil on canvas, 90cm x 90cm
04. Gerry Devlin, Floating, 2014, Oil on canvas, 154cm x 145cm
05. Ian Cumberland, Just to Feel Normal, 2011, Oil on linen, 150cm x 100cm
06. Mark McGreevy, Midden (2019), Oil on canvas, 90cm x 70cm
07. Sharon Kelly, Counterweight II, 2021, Charcoal on paper, 76cm x 57cm
08. Terry McAllister, Pond (2011), Charcoal on paper, 66cm x 103cm
09. Karl Hagan, Head, Oil on canvas, 25cm x 30cm
10. Kate O'Neill, Crumbles Under Pressure, Sculpture – 3 elements, each approx 37cm x 37cm x 30cm
11. Kwok Tsui, Away, Oil on canvas, 40cm x 58cm