Artist of the month – Jennifer Trouton
What is your typical studio routine?
I graduated from UU in 1996 and was fortunate enough to get a studio at QSS the following year. Over the years, circumstances have led to changes in my routine but I have always carved out time for my studio. Working primarily as a painter, I find it essential for my process to be in the studio on a daily basis, being surrounded by the work; continually re-examining it, allowing the work to develop organically. Thankfully I have never needed a deadline to get me into the studio, I find working under pressure to be less productive. 
Prior to my son being born in 2014, I often worked long days, 7 days a week.  Since then, I have had to keep more office like hours, going to the studio after school drop off and leaving at collection time. As a parent, my time has become more precious and I tend not to waste it so readily. My studio time is much more focused and I avoid distractions where I can. Of course, Covid has massively impacted my routine, home schooling my son took away almost all of my studio time. And it's fair to say I am elated to be back in the studio again with the reopening of schools. 
Is there a difference, say, in being called an 'artist' or a 'painter'/'sculptor'/ 'printmaker'? Do these distinctions matter? 
I would never refer to myself as a painter, aside from avoiding the usual gag 'can you come round and paint my house' I feel its reductive, it defines a person by the material they work in and the surface they create. An artist, I believe, has something to say about the world in which they live; whether it's contemporary society or historical. They speak to what we are living through, or, as in my case, where we have come from and what we have experienced. An artist will choose the medium that best suits the story they want to tell, or the issue they want to address. To quote Gerard Richter from the Daily Practice of Paint: 
"The first impulse towards painting, or towards art in general, stems from the need to communicate, the effort to fix one's own vision, to deal with appearances (which are alien and must be given names and meanings) Without this, all work would be pointless and unjustified, like Art for Art's sake." 
Have you completed any artist residencies or are there any you aspire to?
I have had the good fortune to undertake a number of national and international residencies throughout my career. The most memorable for me was a three-month ACNI funded residency at Banff, in the Rocky Mountains in 2003. It was a gloriously intense period of focus away from the everyday stresses and distractions of life. I experimented in mediums I may not have given the time or energy to at home. I also got to experience the joy of being around artists of other disciplines and even worked on two collaborative pieces. Unfortunately, since having my son my options for residencies have all but disappeared. Residencies that allow children are very rare indeed and it's not logistically or emotionally possible to leave my family for long periods of time.  Organisations like the Mothership Project have been trying to address this issue for some time. If child care were not an issue, I would certainly like to undertake more residencies in the future.  
Artwork details
The invisible past (above image), oil on linen, 152 x 123 cm, 2018
One of many, mixed media, 183 x 152 cm, 2019
Mater natura: the abortionist garden, water colour on paper,  21 @ 38 x 26 cm, 2020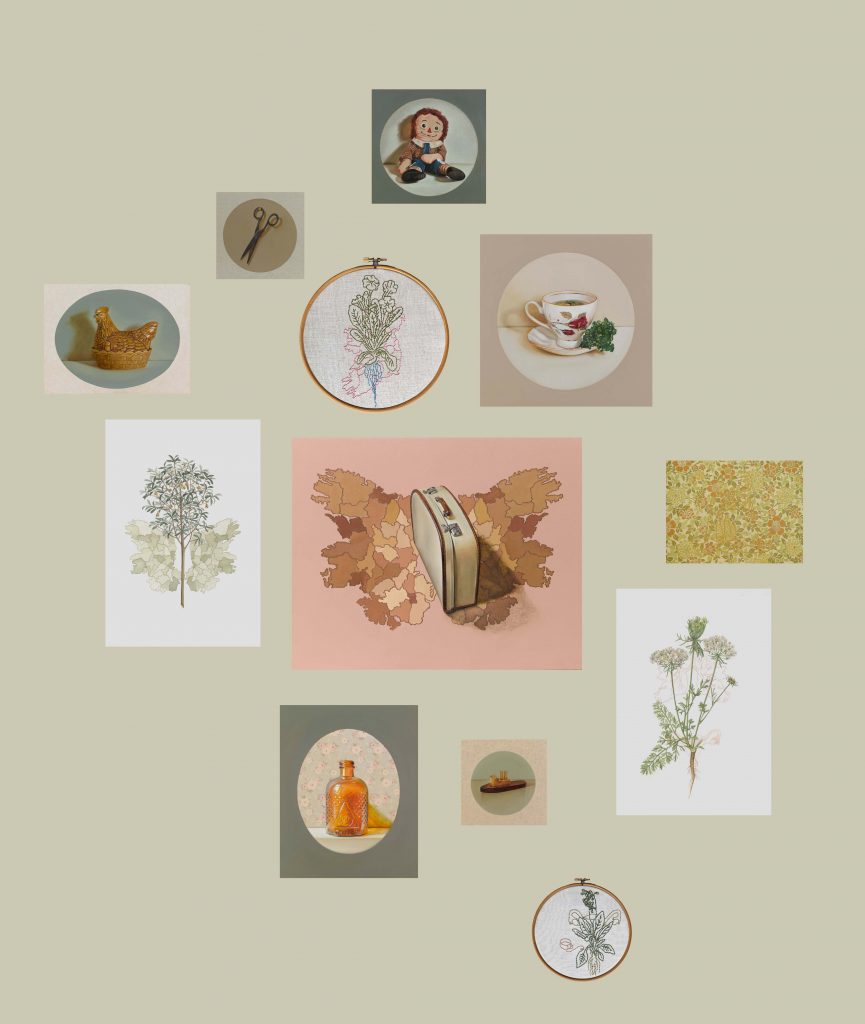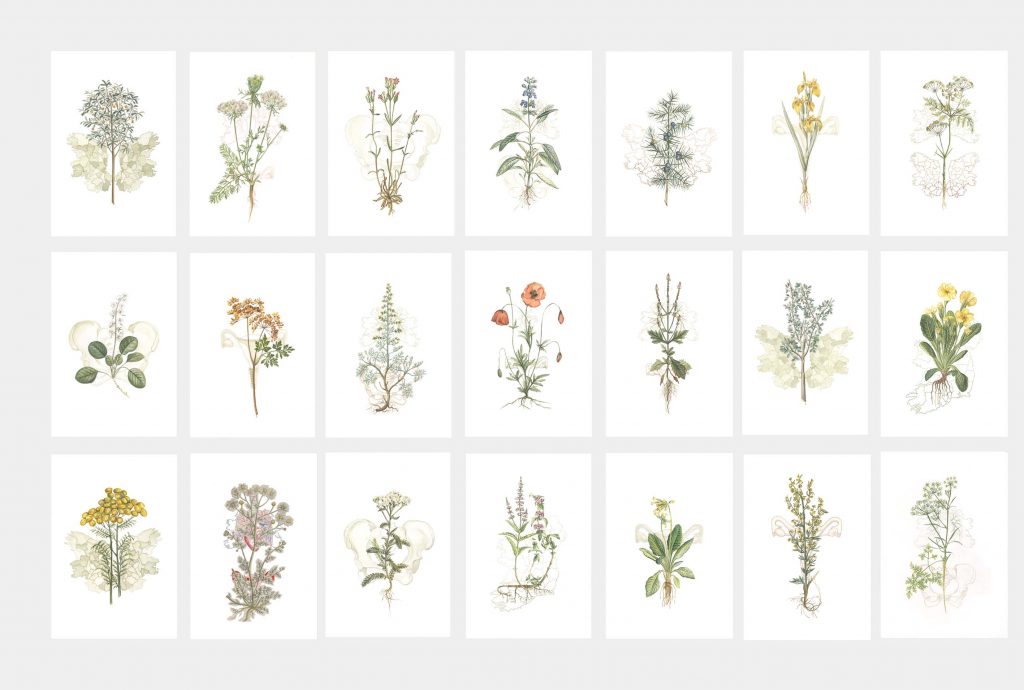 About the artist
Jennifer Trouton is a figurative painter who deliberately uses the tools and materials of the past to subtly express ideas around gender, class and identity within Irish history; combining an interest in the mythological, the historical and personal narrative with meticulous technique and aesthetic appeal. 
Since graduating from the University of Ulster in the mid nineties Trouton's work has been extensively exhibited both Nationally and Internationally. Her work has featured in group exhibitions in, Washington DC, New York, Beijing, the Guayasamin Museum, Cuba, CCA Derry, The Model, Sligo, FE McWilliams Gallery, Banbridge, Solstice Arts Centre and Waterhouse & Dodd's, London. Solo exhibitions include the 18th Street Gallery Los Angeles, Spectrum Gallery, London, the Ashford Gallery, Dublin, the Fenderesky Gallery Belfast, the Millennium Court Arts Centre, Portadown and Wexford Arts Centre, Navan
Throughout her career Trouton's work has garnered numerous awards, including the Golden Fleece Award in 2016, the Clare Morris Open Exhibition, Adjudicators Award, the RHA Annual Exhibition, Keating/McLaughlin award. RUA Tyrone Guthrie Residency Award.  In 2007 Trouton was a finalist for the AIB Artist of promise Award.  She has also been awarded Residencies in New York, Los Angeles, Canada and Ireland. 
Trouton's work is held in numerous public and private collections including the Arts Council of Northern Ireland, Queens University Belfast ,The University of Ulster, Belfast HSC Trust, ESB Ireland, Office of Public Works, Allianz Insurance, XL Insurance, N.I Department of Finance & Personnel and David Roberts Foundation London.
Trouton is represented by Molesworth Gallery Dublin