Artist of the month – Craig Donald
There are many arts journals, which would you consult regularly?
I subscribe to Frieze magazine. It can be a little ad-heavy but there are some great features and I find it to be a good all-rounder for criticism, theory and highlighting artists I might not otherwise have come across. I feel it gives a good view of contemporary culture.
Is there a difference, say, in being called an 'artist' or a 'painter'/'sculptor'/'printmaker'? Do these distinctions matter?
I'm ambivalent about this one; I work in different media and produce installations so I never would have wanted to be limited by a particular categorization. However, cross-categorization of work (i.e. painting & sculpture…), as opposed to the general label of 'art' can provide some depth and different perspectives- an artist who covers a three-dimensional space in paint has produced both an installation and a painting, to limit that to one label would be a disservice. Labels applied to the maker can have value in terms of identity, but they can also engender imposter syndrome, which may prevent exploration into other areas. Personally, I've always had issue with the term 'artist' when referring to myself, it sounds very grand and a bit vague, I usually describe myself to people as a 'visual artist' and 'artist' only as shorthand to friends, though more often than not requires explanation!
What role does social media play in the documentation/promotion of your own work?
It necessarily plays a large role in the current climate. We've had to cope with this strange new situation where it may be the only way to present work at the moment, which is obviously no substitute for seeing it in the flesh. However, it may speed up a paradigm-shift encouraging more artists away from traditional media and towards more digital concerns- we'll have to see the effects years down the line. I mostly use Instagram to present my work and I'd say there are few artists who would deny getting a bit of a thrill from the fact that they can have their work seen by a huge network all over the world. On the other hand, everything then becomes saturated and it can be harder to view work thoughtfully due to information overload. I use Instagram as a mini-portfolio, its quite tightly limited to completed work and nothing else. I hate to be observed so I don't have the confidence to post any works in progress- I would critique myself into the ground!
'Marinus van der Lubbe' (above image), oil on canvas, 51 x 51cm, 2019
'Pius XII, Frozen', pencil on paper, 30 x 21cm, 2020
'Empire Day', oil on canvas, 30 x 23cm, 2019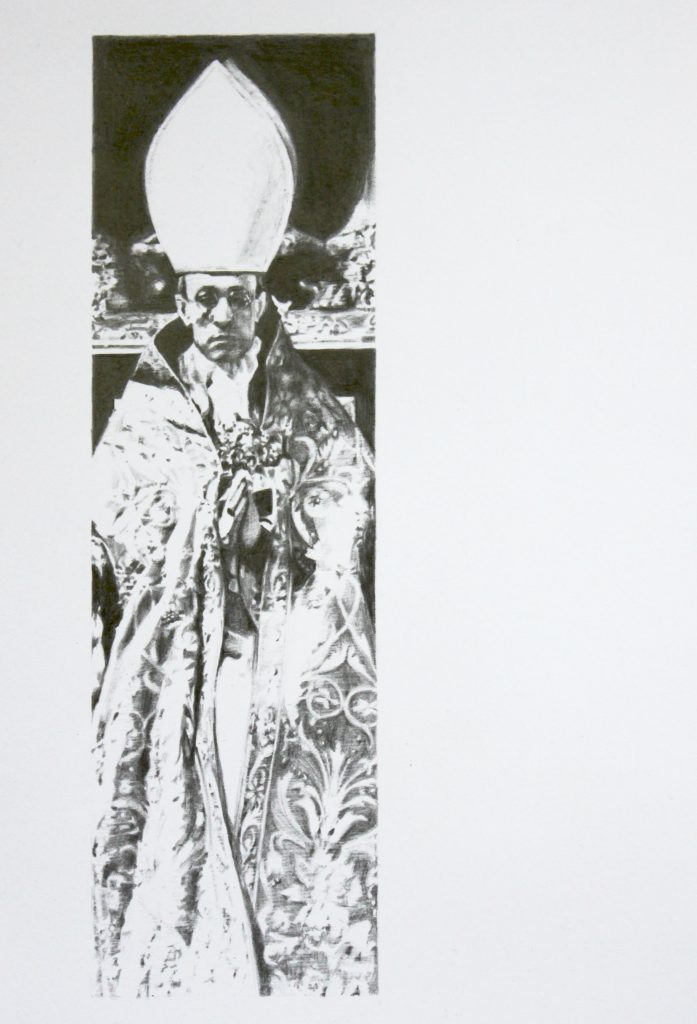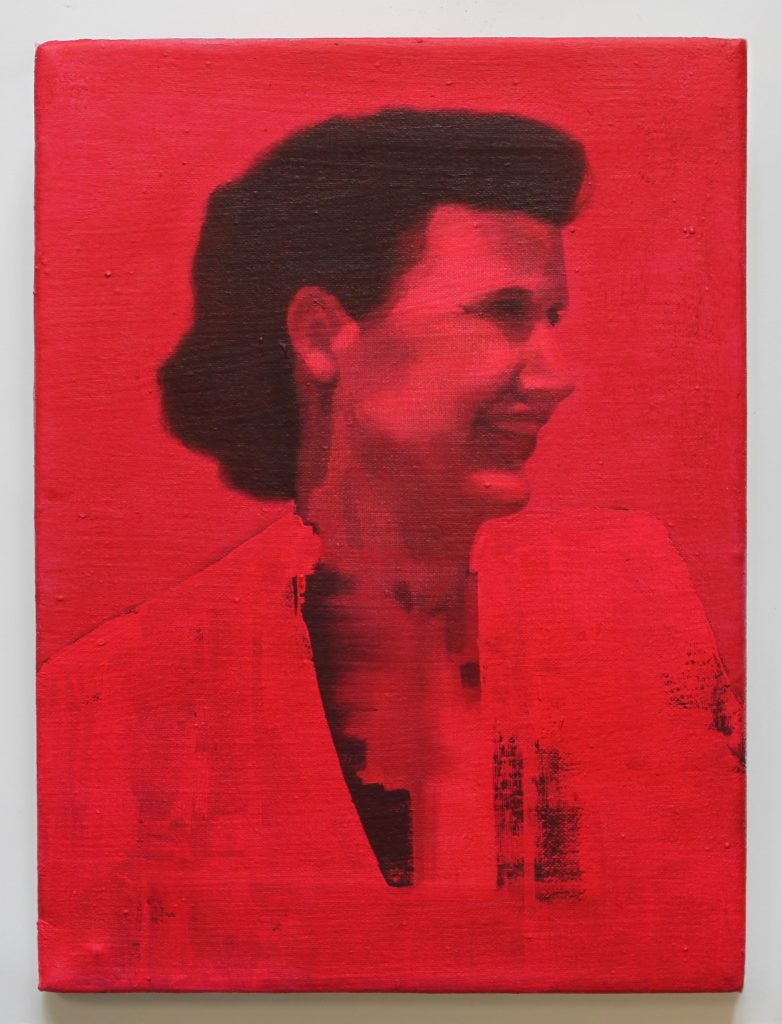 About the artist's work
Donald's work deals with our understanding and interpretation of the past. History and memory are dismantled and recombined to form layers of meaning, opening a forum to examine the systems and boundaries of visual communication.  This is investigated with particular reference to the means of collection, interpretation and dissemination of information; with an emphasis on human attempts at control and the areas where these can fail.