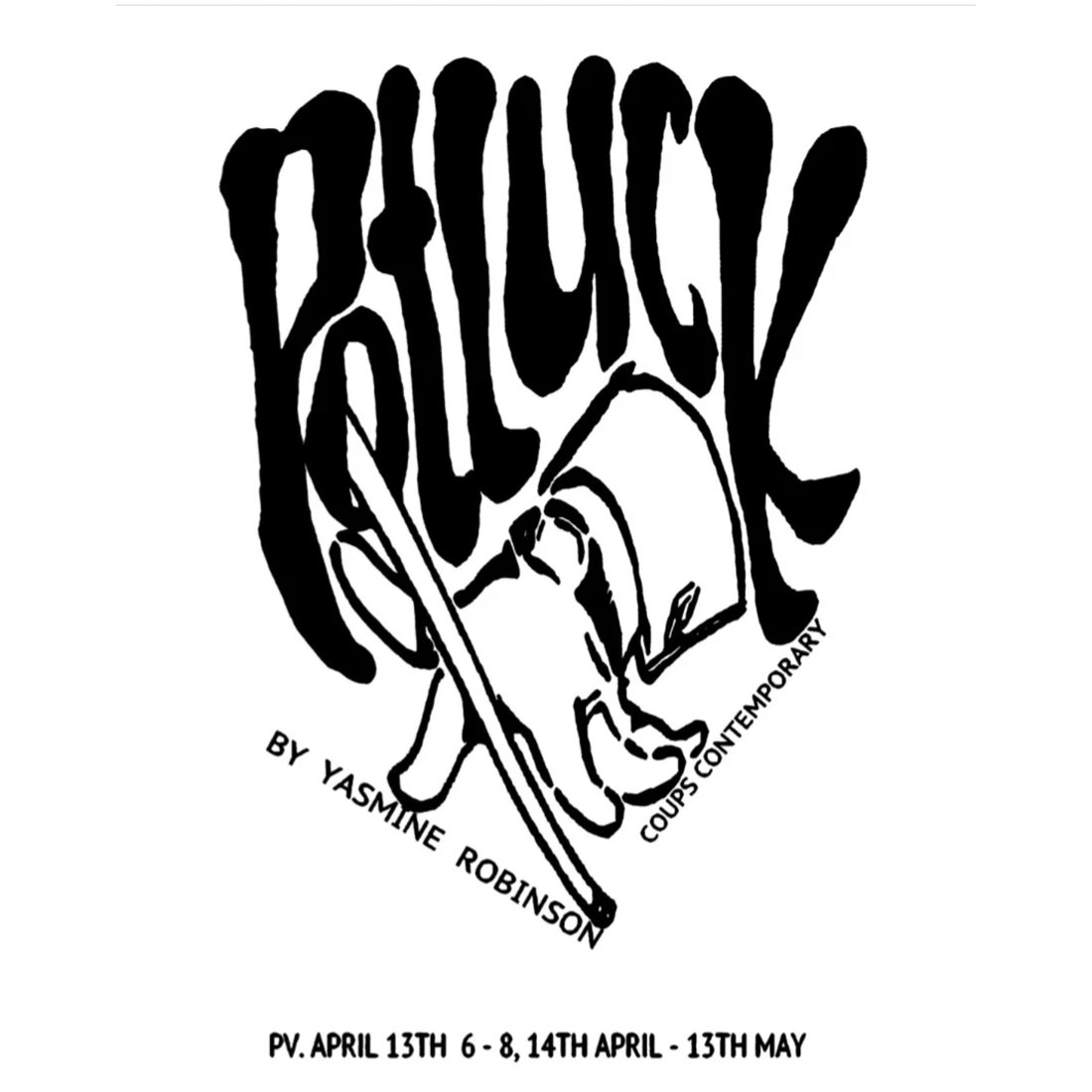 Yasmine Robinson – Solo Exhibition at Coups Contemporary London
QSS artist Yasmine Robinson's debut solo exhibition opened in Coups Contemporary London on Thursday 13th April and runs until 13th May.
Gallery Address: 53 Great Portland St, London, W1W7LG.
Gallery Hours: Wednesday – Friday 11am – 6pm, Saturday 12pm – 5pm
Coups Contemporary is pleased to present a solo exhibition of new work by Yasmine Robinson running 14 April– 13 May 2023. Potluck is Belfast based artist Robinson's first solo exhibition, developed across multiple small-scale paintings, exploring a fanciful impression of a snooker club in East Belfast.
Pool table green, clubland, dancing balls, trick shot; of one form interacting with another, these paintings have been interpreted from the artist's daily journey to the studio, where Robinson passes a snooker hall, bingo club, and multiple charity shops on route. She apprehends what goes on inside the ambiguous windowless, red brick, faded building of the snooker hall by creating paintings that fill in the gaps into that imagined realm, with animated, vibrating, chromatic pocket paintings that give you a wink.
Poster design by @danieldavidfreeman