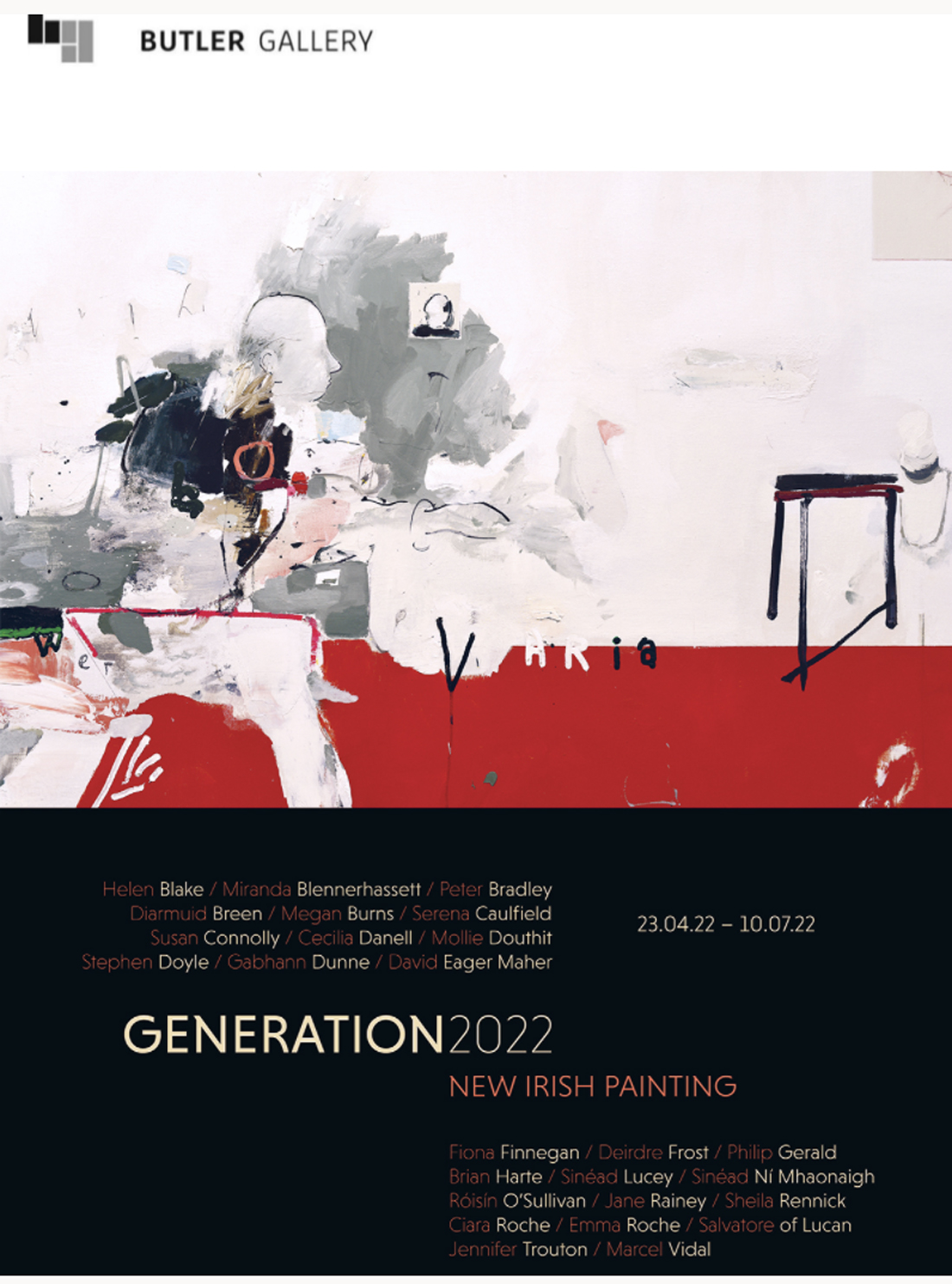 Susan Connolly, Jane Rainey & Jennifer Trouton in GENERATION2022 at Butler Gallery
QSS artists, Susan Connolly, Jane Rainey and Jennifer Trouton are among the 26 artists selected to exhibit in GENERATION2022: New Irish Painting, at Butler Gallery.
The exhibition is a celebration of painting and of painters at work in Ireland today and is curated by Butler Gallery Director Anna O'Sullivan.
The works on view reflect a diversity of approach to picture making, from abstraction to figuration, to representational work embracing landscape and portraiture. Some paintings are incorporated into installations on the wall, some are free-standing in the middle of the gallery, but mostly the works are two-dimensional explorations of a variety of the passions, issues and concerns of the individual artists.
A list of artist talks and creative workshops will be announced on the website soon.  Follow this link for updates: https://www.butlergallery.ie/whats-on/generation2022
Exhibition Dates: 23rd April – 10th July.
Opening Times can be found HERE and Information on visiting the gallery can be found HERE