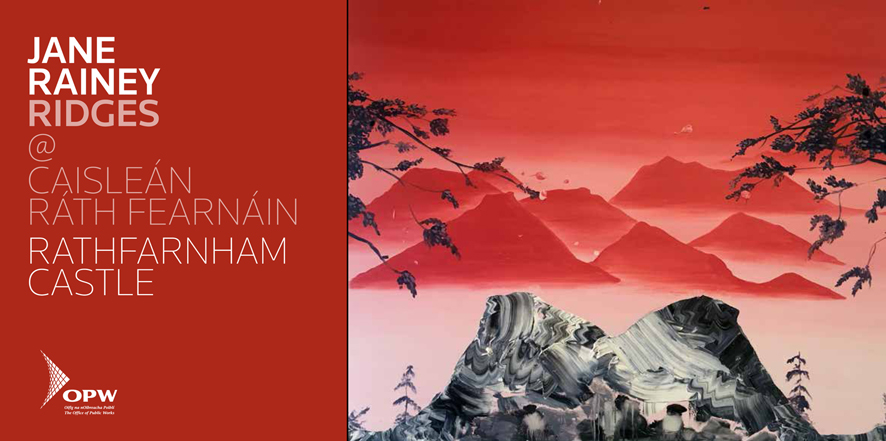 Solo exhibition by Jane Rainey at Rathfarnham Castle
'Ridges' an exhibition by QSS artist Jane Rainey opens on Thursday 5th July at Rathfarnham Castle. With the landscape as a departure point, Janes's paintings depict a post-apocalyptic habitat where systems have collapsed and balance on a fine line between chaos and structure. Open daily until 26th August 2018. Admission FREE.
Rathfarnham Castle, which dates from Elizabethan times, is probably the earliest example of what is termed a 'fortified house' built in Ireland. Fortified houses mark an important stage in the transition from military castle to country house in Ireland, built to provide a dwelling answering a desire for more luxurious living space, but sacrificing nothing of its defensive nature.