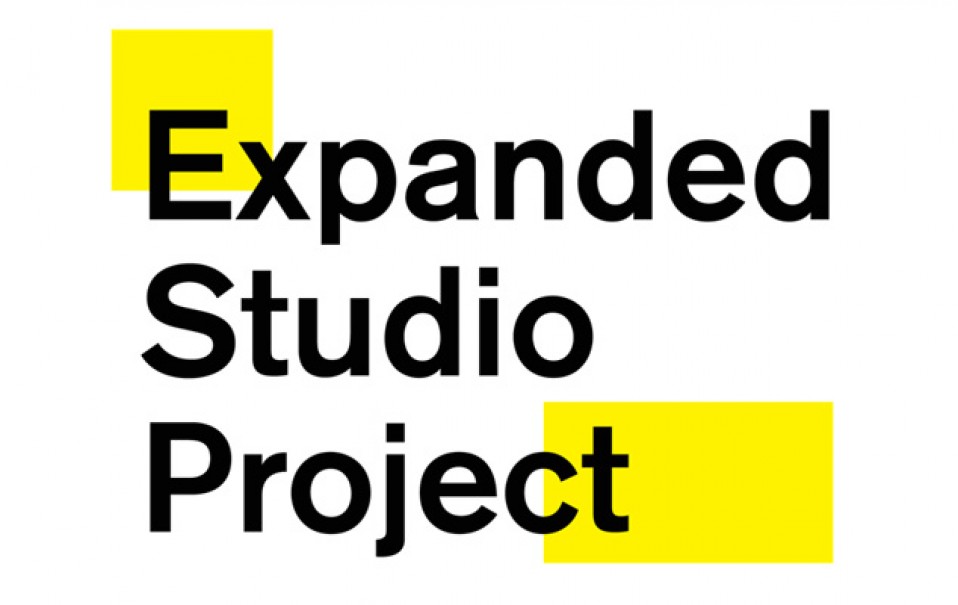 QSS artists taking part in the Expanded Studio Project's exhibition of collaborative outcomes at PS2
The Expanded Studio Project is a 6-month collaborative initiative between Belfast based artists (including Gerard Carson, Sinead McKeever and Grace McMurray from QSS) and artists based at Primary Studios, Nottingham. The aim of the project was to develop external relationships, exchange ideas and explore different modes of collaboration.
The project was based on a pilot programme which ran between Primary Studios in Nottingham and Wysing Arts Centre in Cambridge in 2014-15 where artists engaged in a period of dialogue and exchange over a four-month period.
The challenge this time was to initiate and sustain collaboration across further geographical distance between England and Northern Ireland. In addition the Belfast participants were based across several different artists' studios – QSS, FLAX Studios, Array Studios, Creative Exchange Artists' Studios, Platfrom Arts Belfast, Pollen Studios and Vault Studios.
Through planned visits to each other's cities and continued conversations and emails, artists began either 'partnering up' or discussing ways that they could come together in groups to find a way to work together through continued communication and find a means to respond to each other's ideas.
What is presented in PS² is not an exhibition of finished work, rather a showcase of peer outcomes created through collective ideas, conversations and self-directed activities.
The Expanded Studio Project was initiated by Jane Morrow PS² Curator in Residence and was jointly co-ordinated by Deirdre Morrissey (Belfast) and Nastassja Simensky (Nottingham).
Participating artists based in Belfast:
Alex Brunt; Barry Mulholland; Hannah McBride; Declan Proctor; Esther O'Kelly; Zara Lyness; Gerard Carson; Sinéad Bhreathnach-Cashell; Robin Price; Jackie Wylie; Thomas Wells; Heather Dornan Wilson; Sinead McKeever; Grace McMurray
Participating artists based in Nottingham:
Chris Lewis Jones; Roger Suckling; Bex Gamble; Bruce Asbestos; Christine Stevens; Frank Abbot; Georgina Barney; Ines Garcia, Louisa Chambers; Marek Tobolewski; Mik Godley; Paul Webber; Pete Ellis; Rhiannon Jones; Sarah Tutt.
PS2, Spencer House, 71 Royal Avenue, Belfast, BT1 1FE
Opening hours: Tues- Sat 12-4pm
Contact: [email protected] or 07733457772
The Expanded Studio Project is funded by Belfast City Council and the Arts Council of England