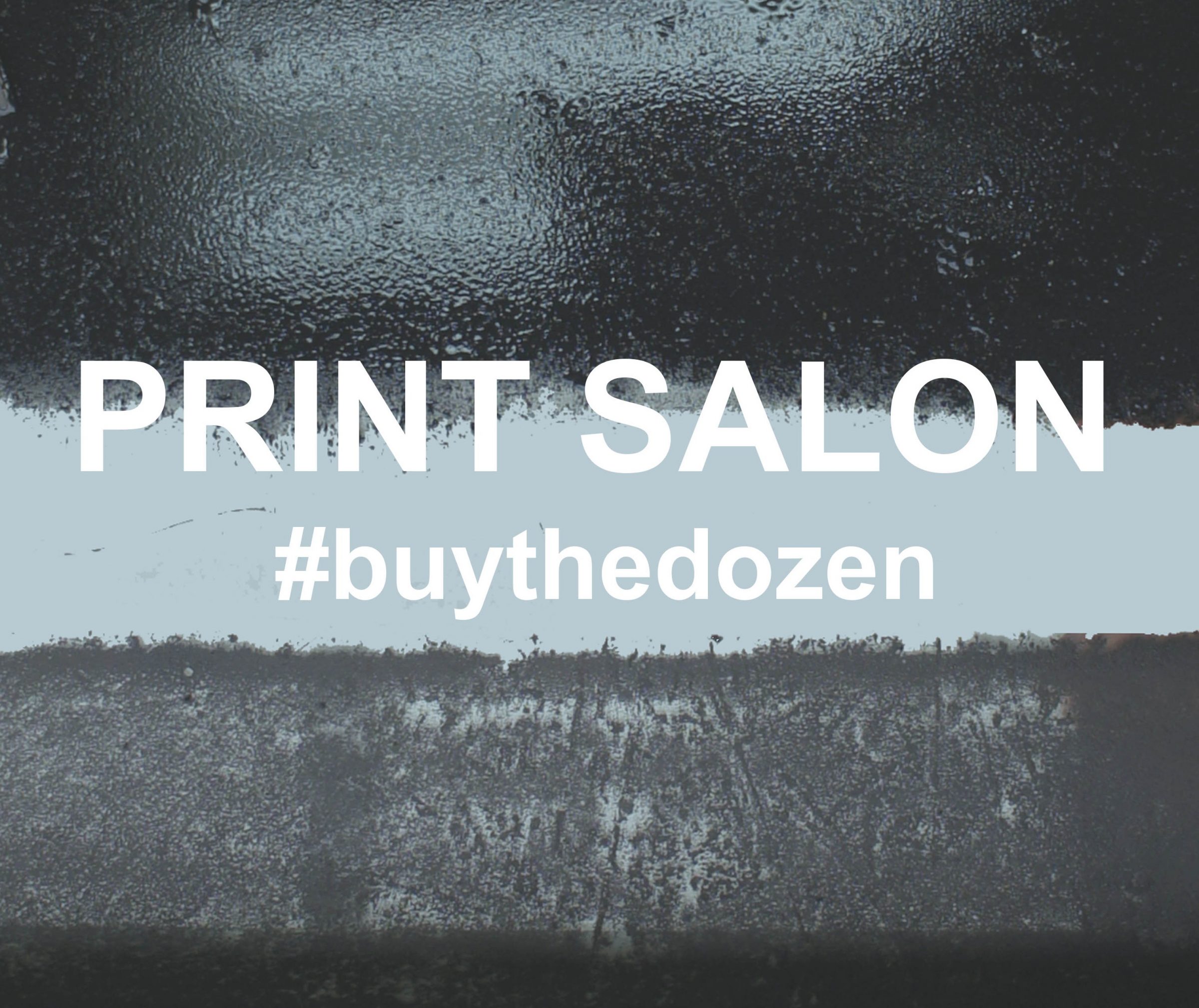 Print Salon – #buythedozen
Print Salon
Belfast Print Workshop 
Print Salon focuses on the various roles played by printmaking as an artform and as a process employed within a shared-studio context. The exhibition comprises of 12 commissioned pieces printed on to 'half sheets' of paper in editions of 24, of which 10 will be made available as a limited box set for public sale. One important aim of the project engages and affords skills development to selected artists from each collective and, in keeping with atelier values, particular attention has been given to pairing each artist to illustrate the variety of technical processes employed by the Belfast Print Workshop. 
 In addition to showcasing the talents of contemporary artists, Print Salon demonstrates the advantages of 'the multiple' and enhances the relevance and possibilities of the medium. Together, these works tell a fascinating narrative as deviant methods are allowed to emerge, reinforcing printmaking as a high quality, significant, and ultimately desirable fine art form. 
The exhibition showcases work from BPW artists: Jim Allen, Karen Daye-Hutchinson, Homeira Kiani Rad,Anushiya Sundaralingam, Raquel Amat-Parra and Dónall Billings, alongside artists from
QSS: Grace McMurray, Angela Hackett, Gerry Devlin, Ashley Holmes, Mark McGreevy and Christoff Gillen.
The Print Salon limited edition box set is the first ever collaboration between two of Belfast's leading artist-run studios. It is presented in an bespoke wooden box with hand-bound cloth and screenprinted detail. Each work is printed on printmaker's somerset and interleaved in archival tissue. All prints have been specifically produced for Print Salon and generously donated by the artists towards QSS & BPW to subsidise these much-needed studio spaces for artists in the city centre. The sale of the box set will help both organisations to continue to provide a platform for emerging and established artists to make innovative, challenging and ambitious works. You can purchase the limited edition box set for £1,000 including VAT. Works will be available for sale throughout June and July in the QSS Gallery.