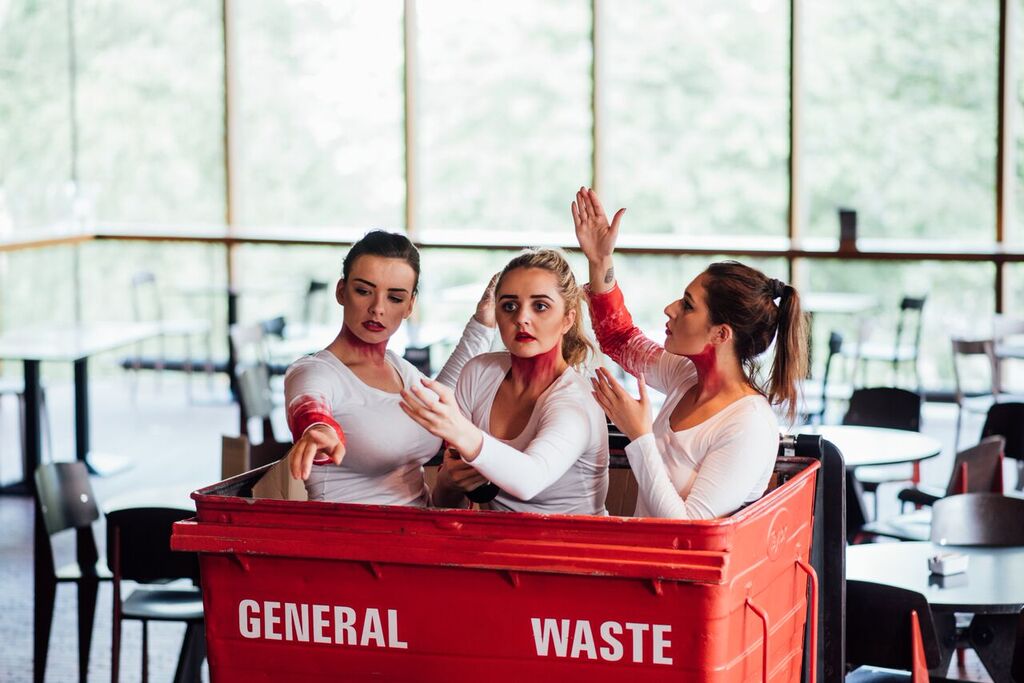 Performance by Amanda Coogan for Unafraid Red
As part of Unafraid Red, currently on show in the QSS Gallery, Belfast, critically acclaimed artist Amanda Coogan will perform Tomorrow and tomorrow and tomorrow on Saturday 29th April, from 12 noon to 4pm. This event is supported by Biffa Waste Management NI.
Coogan's work encompasses a multitude of media including objects, text, moving and still images but all of these circulate around her live performances. Her expertise lies in her ability to condense an idea to its very essence and communicate it through her body. Her 2015 exhibition in the Dublin's Royal Hibernian Academy, I'll sing you a song from around the Town, was described by Artforum as 'performance art at its best'.
QSS look forward to seeing you at this event, which promises to be as provocative and visually rewarding as all of Amanda's performances.
Unafraid Red was curated by artist Colin Darke and is the first in a series of QSS member's exhibitions in the group's city centre gallery.  This exhibition continues until 4th May 2017 and also features work by Catherine Davison, Sinead McKeever, Gail Ritchie and Jennifer Trouton.
Gallery opening hours:
Tuesday – Thursday, 10am – 5pm
Saturday 29th April, 11am – 5pm