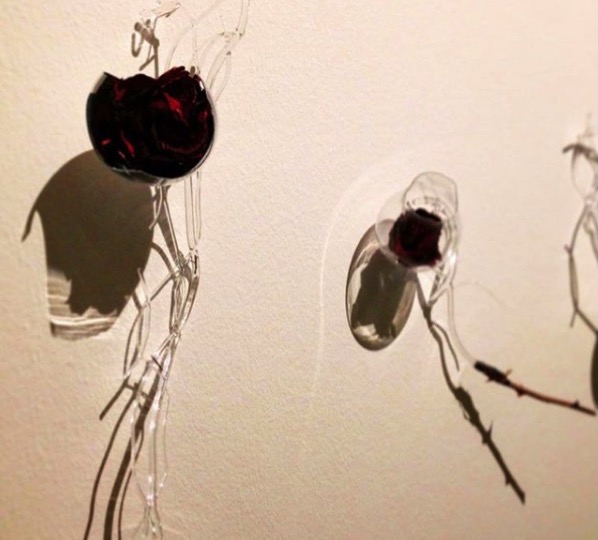 Meadhbh McIlgorm exhibiting in the Ireland Glass Biennale
The Ireland Glass Biennale highlights the excellence and curiosity of contemporary glass practices by national and international artists, designers and crafts practitioners. The exhibition opened on 24 October, 2019 at the Coach House Gallery, Dublin Castle Gardens, in partnership with the National Museum of Ireland – The Museum of Decorative Art and History and the Office of Public Works.
Meadhbh McIlgorm is a mixed-media artist/maker. She studied Craft Design and History of Art at the National College of Art and Design in Dublin, specialising in glass and graduating in 2013 with honours. Her work is influenced by phenomena that move beyond the tangible – in particular the ephemeral nature of light, shadow and reflection. The unique qualities of glass, including its fragility, lend themselves to creating a narrative around these phenomena through sculptural objects, installation and photography.