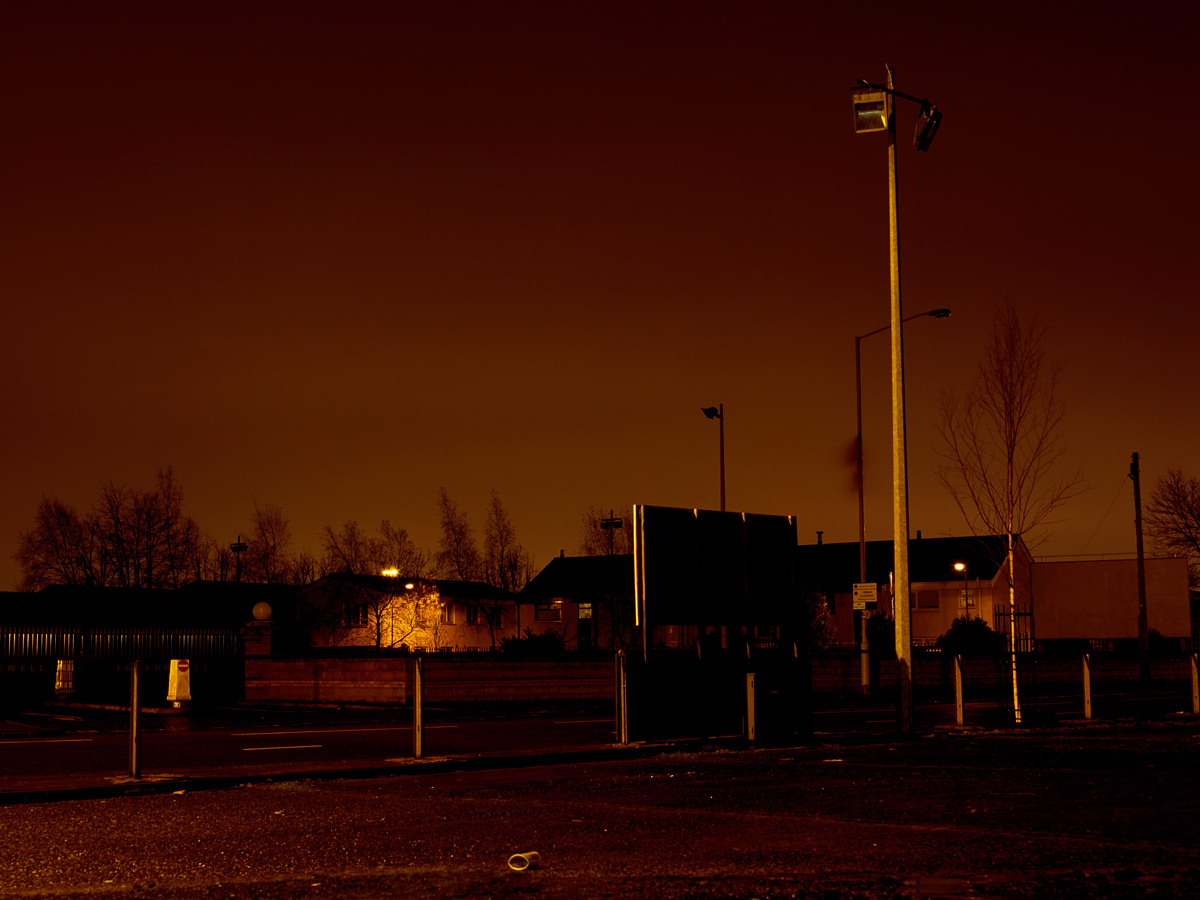 Marginalia – Fergus Jordan & Ian Wieczorek
Press release:
Ian Wieczorek work explores the implications of contemporary visual vernacular, and how digital currency is becoming increasingly important in locating cultural identity.
The works in this show are meticulously painted renderings of 'found' low resolution images harvested from the internet – stills from CCTV footage, streamed news videos and mobile phone captures – that have been stripped of their specific contexts.
Residual, ephemeral and ghostly, these frozen moments from random lives become more universal objects of contemplation.
Ian Wieczorek is a visual artist living in Co. Mayo, Ireland. His practice is based primarily in painting, and more recently curation. Since 2003 he has exhibited widely in group and selected shows in Ireland, N. Ireland, Germany, France, Portugal, UK and China. Fragments is his 8th solo exhibition.
Fergus Jordan
Plunged into darkness, these spaces become sites of penetrating anxiety. The mode of depiction seems indebted to surveillance footage, yet unlike such footage, the imagery strongly resists legibility.
The viewer has a keen sense of the photographer's potentially vulnerable position while shooting the images.
Una Lee and Aonghus McEvoy performance at the exhibition opening
Fergus Jordan talks about his exhibition Garden Estate.