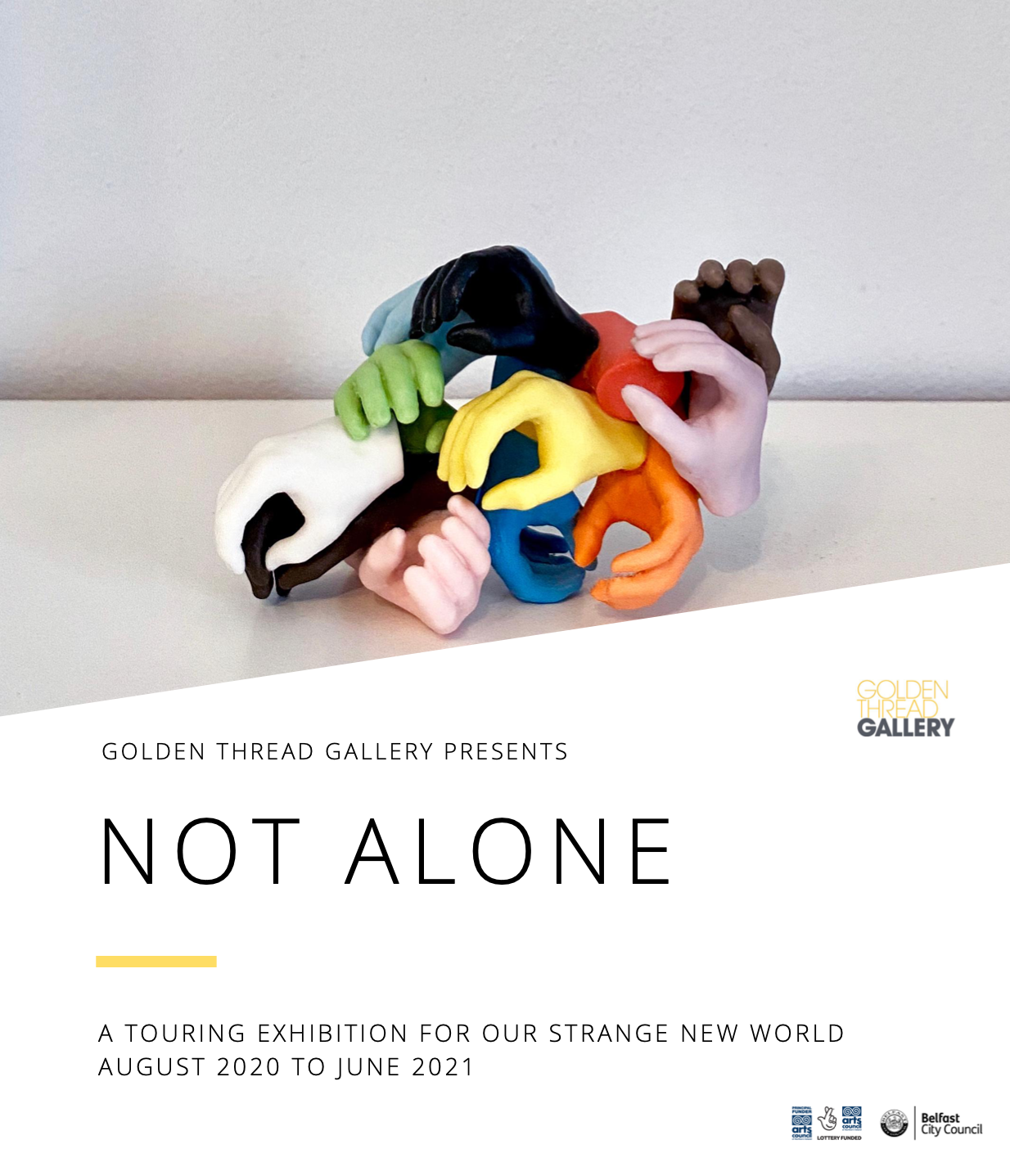 Joy Gerrard and Sharon Kelly exhibiting in the Golden Thread Gallery's touring show – 'Not Alone'
Inspired by a fragment of an old song, Golden Thread Gallery director Peter Richards had an idea for an entirely new kind of exhibition, one that could overcome the distances forced between artists and curators worldwide by the Covid-19 pandemic. Not Alone is an exhibition in a bottle, containing eight new works from some of the leading artists on this island: Graham Gingles, Joy Gerrard (QSS), Sharon Kelly (QSS), John Rainey, Chloe Austin, Ailbhe Greaney, Megan Doherty and Clare Gallagher. Each has created a piece of art tiny or portable enough to fit inside a glass bottle, yet powerful enough to convey vast philosophies, stories and ideas, and endless possibilities of interpretation.
Packed up, the exhibition will be sent to international curators who will each mount the exhibition/s in their own homes. Installing and arranging the works in their space as they see fit, they will each create a new configuration, new context and new connections for the exhibition. They will then pack Not Alone back into its bottle, and send it on to the next destination.
For further information and to follow the exhibition's journey around Europe visit:
GTG presents 'Not Alone', a unique touring exhibition for our strange new world…