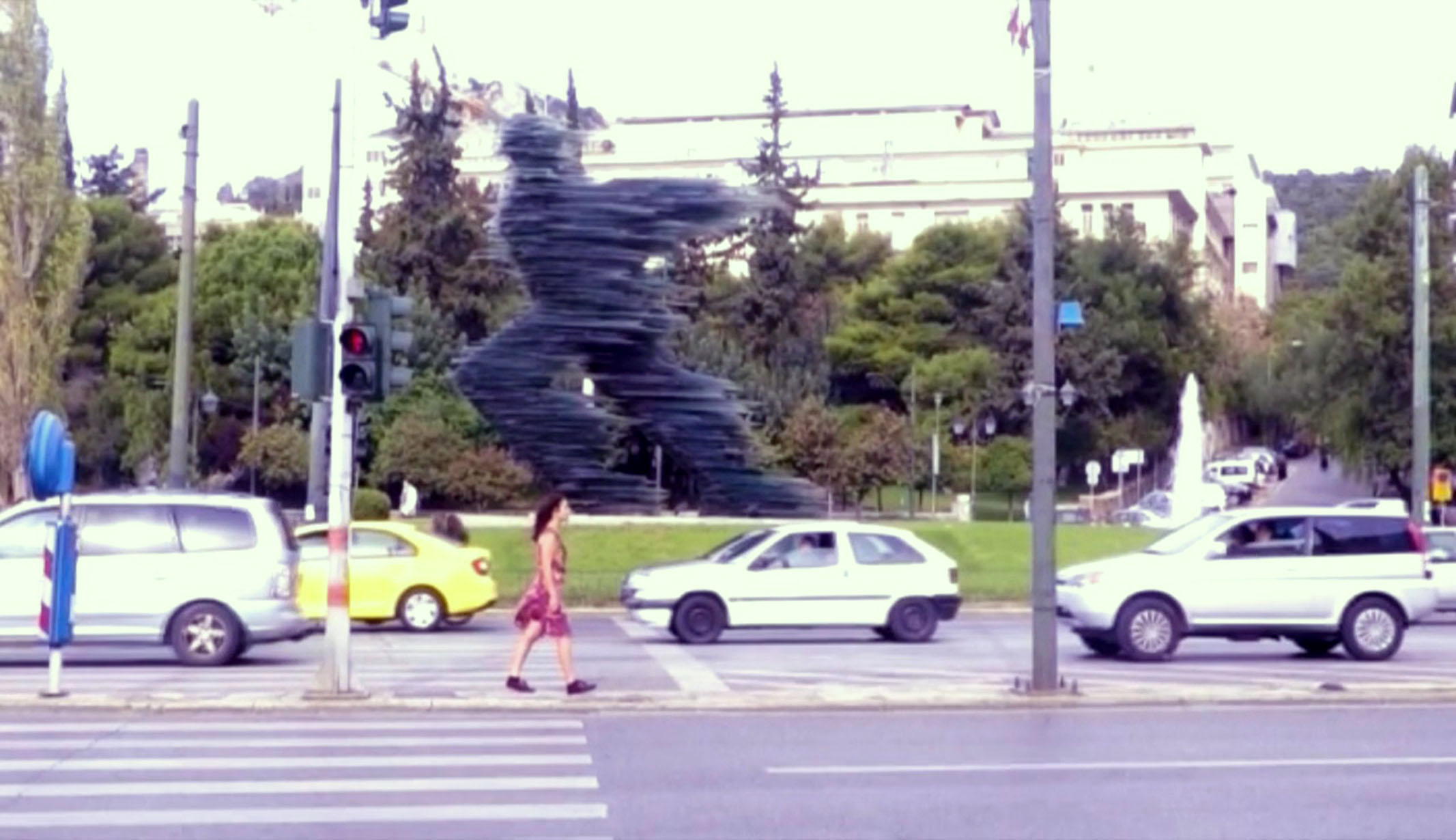 Eleni Kolliopoulou exhibiting in 'Flaneur: Walking unseen in the city'
'FLANEUR: Walking unseen in the city' has been organised/curated by art historians Evangelia Kairaki and Maria-Moscha Karatzoglou.
The French term 'Flaneur' (or 'Flaneuse') is hard to translate accurately, because it belongs to a certain place in history and literature. The image of the late dandy, who dresses in a certain eccentric way, has an anti-conformist behaviour and is a bit of a wanderer in the city and in the world of the industrial revolution, has been captured by writers such as Baudelaire in particular. The flaneur is a passionate observer, who enjoys living in the crowd, in the commotion of the city. Today, the image of the flaneur and of the bohemian, plus the whole atmosphere of the fin de siècle are much loved by pop culture. However, beyond this postmodern glorification of the image of the flaneur, this exhibition aims to return to the heart of what it is to be one. 34 artists therefore joined forces to present through their work the different facets of this enigmatic urban character.
Participating artists: Christos Alatsakis, Alexandros Voutsas, Andreas Gavriliadis, Ennios Eros Giogos, Sotiris Gousgounis, Dimosthenis Davvetas, Ioanna Daskalakou, Niki Zachari, Dimitris Kalyviotis, Eleni Kolliopoulou (QSS), Vasiliki Koskiniotou, Dimitra Laoutari, Savvas Mavides, Konstantia Makri, Sotiris Mamoutopoulos, Giorgos Margelis, Ioanna Michopoulou, Dimitra Bakogiannaki, Athina Bikou, Vasiliki Bloukou, Angelike Bobori, Angela Brisnovali, Diana Nasiopoulou, Irene Olympiou, Maria Pastra, Spyros Romanos, Chrysoula Skepetzi, Kostas Spyropoulos, Sophia Stavrou, Giannis Stebilis, Giannis Tzomakas, Sotiris Fokeas, Nikos Chiotinis, Ioanna Christakou.