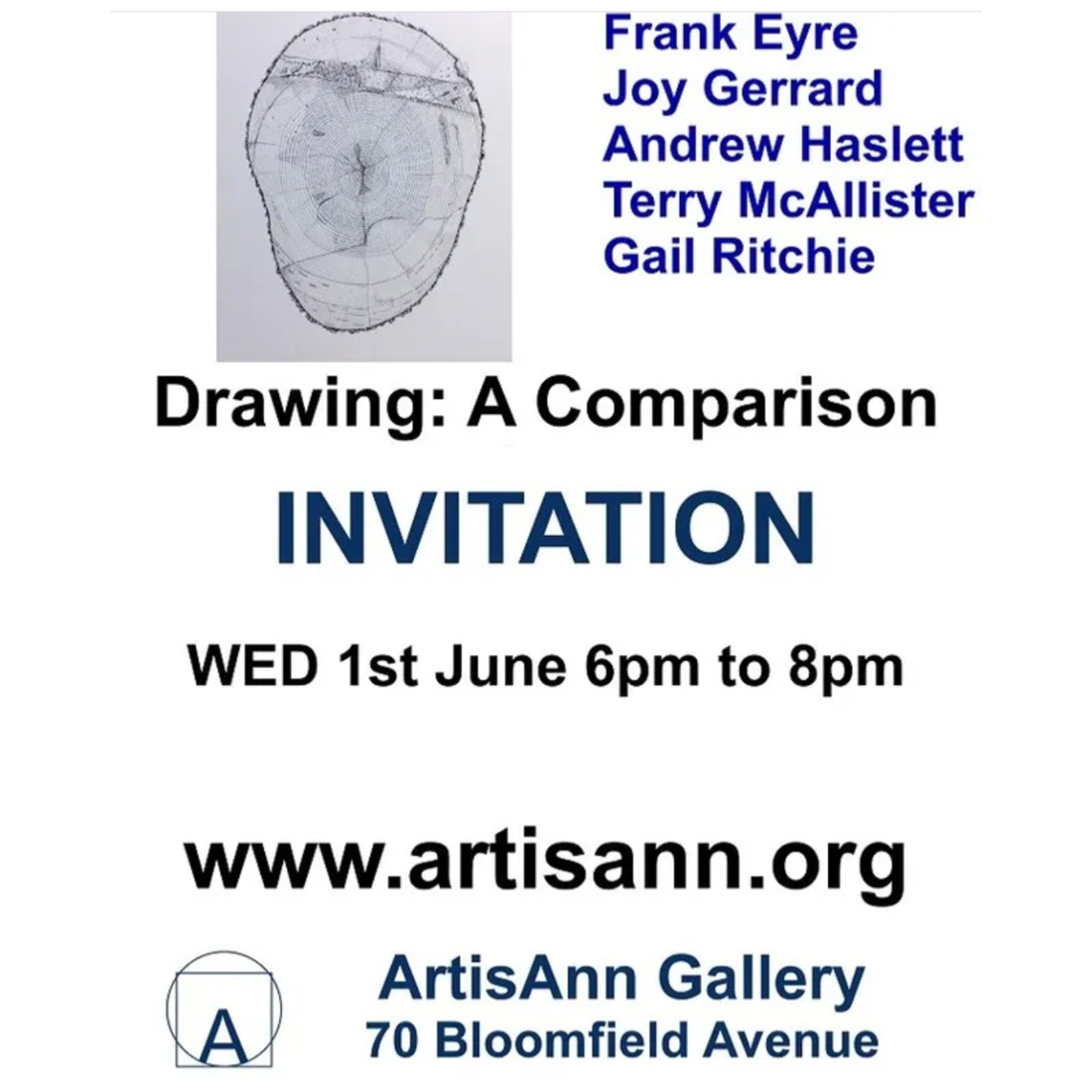 Drawing: A Comparison – Joy Gerrard, Gail Ritchie & Terry McAllister
QSS artists Joy Gerrard, Gail Ritchie and Terry McAllister are part of a small group show in ArtisAnne Gallery Belfast.
Opening Wed 1st June 6pm to 8pm.
'Drawing: A Comparison' features drawings by artists Frank Eyre, Joy Gerrard, Andrew Haslett, Terry McAllister & Gail Ritchie
The exhibition, by five eminent artists, shows that drawings can still hold their own in the world of modern art. Reflecting on the human figure, the forces of nature, protest marches and wild landscapes, each artist presents a different aspect of the medium, displaying the raw talent and power in a pencil.
All artworks are available to buy.
You can also buy art from this exhibition through the Own Art scheme, found on their website, which gives you an interest-free loan over 10 months (and you still get to take the art home immediately the exhibition ends).
ArtisAnn Gallery, 70 Bloomfield Avenue, Belfast, BT5 5 AE.
Tue -Fri: 11am to 6pm; Sat: Noon to 5pm.