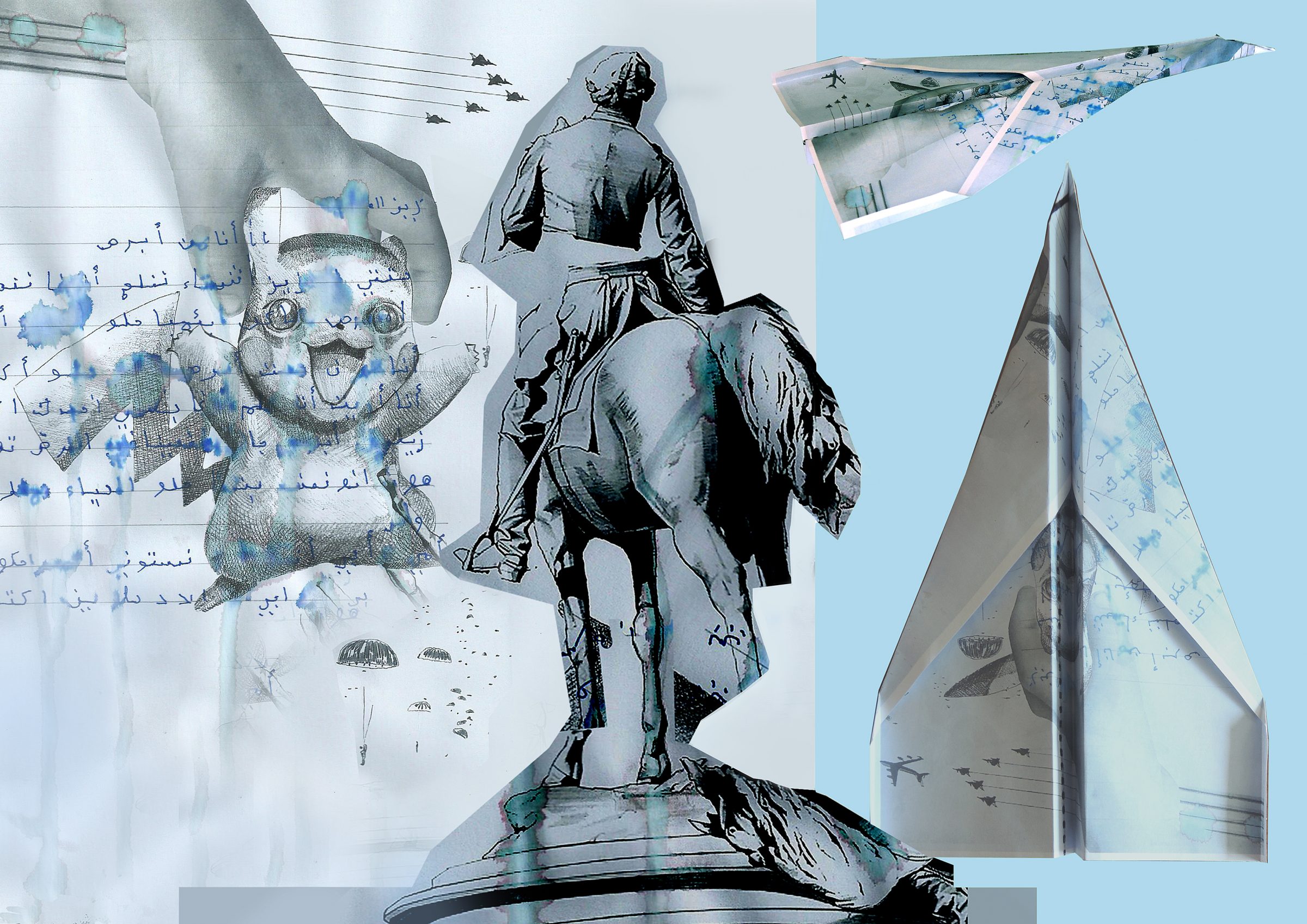 Concerning the Other
Opening: Thursday 8 March 2018, 18.00 – 21.00
Exhibition dates: 9 – 29 March 2018
Times: Tuesday-Thursday, 10.00 – 17.00
QSS Bedford St, Olivier Cornet, Claire Halpin and Eoin Mac Lochlainn are delighted to present 'Concerning the Other', a collaborative art project that took place over ten weeks during the summer of 2017. The project involved ten contemporary artists working together on one hundred pieces of art, to promote diversity and concern for minorities in these days of mounting racism and intolerance.
The artists involved were: James Hanley R.H.A, Brian Fay, Claire Halpin, Joanna Kidney, Eoin Mac Lochlainn, Gail Ritchie, Miriam McConnon, Kate Murphy, Ben Readman and Susanne Wawra. The project was curated by Olivier Cornet, Claire Halpin and Eoin Mac Lochlainn.
Concerning the Other began as a virtual project as the artists were invited to create an initial image which was then emailed on to the next artist in the group. The second artist responded by working over it and then emailing it on to the third artist who also responded and passed it on. The process continued until each of the ten artists had worked on each of the ten images. It was a creative and engaging experience for the artists involved, each gaining a lot from encountering the varied working methods and creative processes of the other artists.
The final ten artworks along with a selected number of 'in-between' prints, first exhibited at the Olivier Cornet Gallery (September 2017), will now be exhibited at the QSS Gallery. The show will then tour to other venues including: City Assembly House, Dublin (November 2018) and An Táin Arts Centre, Dundalk (February 2019).
A selection of images can be found on oliviercornetgallery.com/#/exhibitions-concerning-the-o/4593792057