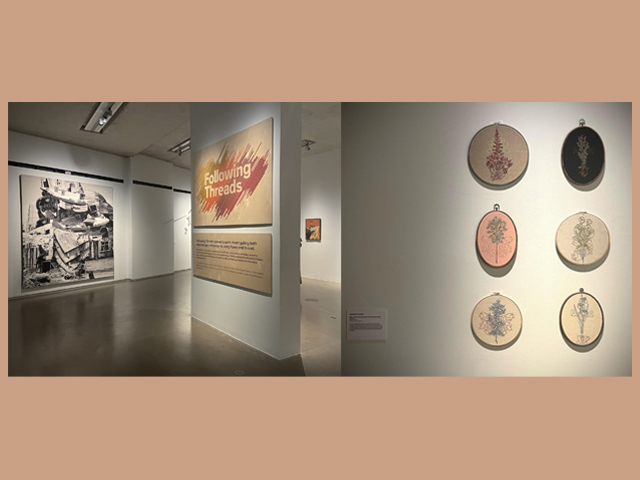 Jennifer Trouton – Following Threads at the Crawford Art Gallery, Cork
QSS artist Jennifer Trouton exhibits work in the group show Following Threads at the Crawford Art Gallery, Cork.
Following Threads is an exhibition of Textile based artworks featuring works by Ailbhe Ní Bhriain, Isabel Nolan, Matt Smith, Ciara O'Connor, Cecilia Danell, Mainie Jellett design by Ceodogàn rugs, Dorothy Cross, Michelle Malone, Jennifer Trouton, Anne Kiely and Mary Palmer.
Public opening: Friday 8 September from 5pm
Exhibition dates: 9 September 2023 – 28 January 2024
Textile based artworks have been a growing presence in art galleries over the last decade with artists investigating a variety of new and age-old concerns with fibres and threads. The boundaries of traditional techniques such as weaving and embroidery have been pushed by artists who are interested in embracing the potential of thread in contemporary art.
Textile as medium also relates to the gallery's past as Crawford School of Arts; our shared histories and teachings will be illustrated in Following threads with the display of our collection of lace artefacts.
More Information can be found here: Following Threads
Information on visiting the gallery and opening times can be found here: Visit Crawford Art Gallery