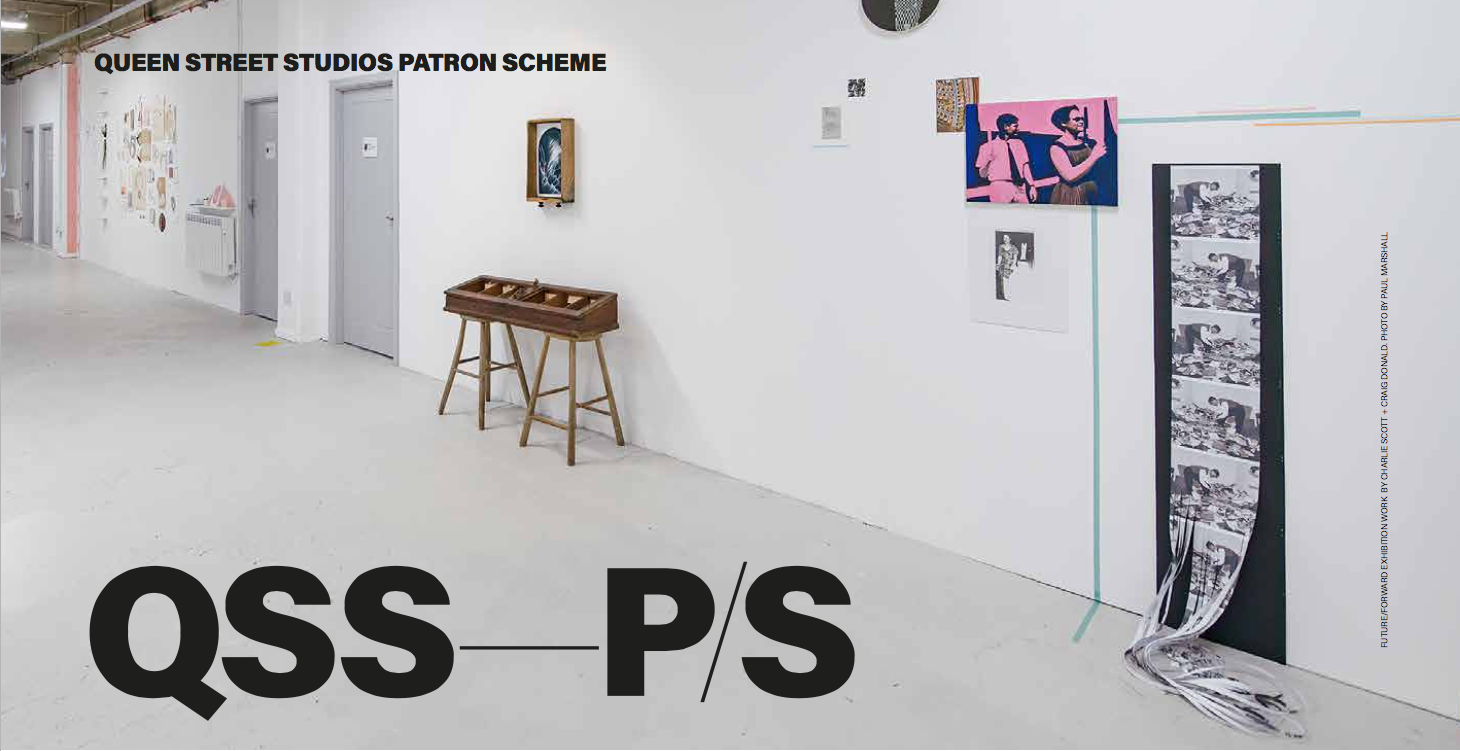 We invite you to join the QSS Studios & Gallery Patron Scheme.
Founded in 1984, Queen Street Studios (QSS) is the longest running studio group in Northern Ireland. Now in its fourth incarnation in a former bakery in the heart of East Belfast, QSS provides 48 self-contained studios for rent to professional artists at affordable rates and two stand-alone galleries. The majority of QSS artists have a national and international profile while at least 40% are early career and recent graduates.
In early 2023 QSS launched its Patron Scheme, the first of its kind in Belfast. Through this initiative, individuals and organisations can provide financial support to the studios and receive art benefits in return.
The funding raised from the QSS Studios & Gallery Patrons will play a key role in our future activities and programming development whilst supporting artists at different career levels in sustaining their practice. The scheme will also foster closer links with our East Belfast community, through the provision of learning and participatory events. By joining the QSS Patron Scheme you will be contributing directly to the sustainability and the future of our artists, galleries and studios; helping to attract, nurture and retain talent in Belfast.
Every donation directly supports QSS Studios & Gallery to continue and thrive.
BENEFITS OF PATRONAGE
QSS FRIEND / £20.00
Priority invitation to all exhibition openings
Open studios and artist talks
Book of QSS A5 postcards
Grace McMurray designed Tote bag
QSS BEST FRIEND / £120.00
Priority invitation to all exhibition openings
Open studios and artist talks
Book of QSS A5 postcards
Grace McMurray designed Tote bag
Choice of one limited edition (edition of 12) print in a bespoke folder
QSS SUPPORTER / £240.00
Priority invitation to all exhibition openings
Open studios and artist talks
Full set of 50 x A5 QSS postcards
2 x Grace McMurray designed Tote bag
Choice of two limited edition prints in bespoke folder
10% discount on artworks online, in exhibitions and Christmas ASP show
10% discount from Turner Framing for first order
Champagne and canape reception once a year
QSS CHAMPION / £1,000.00
Priority invitation to all exhibition openings
Open studios and artist talks
Full set of 50 x A5 QSS postcards
6 x Grace McMurray designed Tote bag
Set of six limited edition prints in bespoke folder
20% discount on artworks online, in exhibitions and Christmas ASP show
10% discount from Turner Framing for first order
Champagne and canape reception twice a year
Bespoke studio visit and invitation to one artist dinner for two people