Kate O'Neill – Artist of the Month
What is your typical studio routine?
Recently I changed jobs, so now that I am working midweek, I'm transitioning into working in the studio weekends and evenings. Arriving in the studio my first step is usually coffee as I get settled into the space. I often begin tidying a small space to work that day, my studio is chaotic and never organised. When I'm in middle of project I get straight to working, e.g sanding or carving. If I'm in between projects I may read a few books (currently – Notes from a Feminist Killjoy) or start doing admin – editing photos, working on applications etc. When this melts my brain too much, I start to play with materials around me, drawing, carving clay, or crocheting. Many of my best ideas come when avoiding writing applications. There's no fixed ending or concept of completion, providing an open mindset to experiment.
How do you describe your practice?
I am a multidisciplinary artist exploring spatial structures in attempt to reconfigure the boundaries and classification of space. My practice encompasses drawing, sculpture, and installation.
Interaction within space is shaped by an individual's identity. Influenced by feminist geography I investigate how society's gender binaries affect our behaviours, activities, and experiences of a place. Societal limitations on female freedom and safety continue to validate male privileges.
"Our cities are patriarchy written in stone, brick, glass and concrete." – Jane Darke (1996)
By defying artistic procedures and materiality, I aim to present transitional states which pose a threat by resisting classification. Exposing the control made manifest by gender oppositions within the patriarchy enables them to be questioned.
How long have you been working as an artist?
I graduated from Belfast School of Art in 2021 with a BA in Fine Art. Following my studies, I became the Graduate Artist in Residence within the Sculpture Lens department, this opportunity allowed me to build upon the skills I gained in my degree with continuity. I was awarded the QSS Graduate Studio Bursary, providing a creatively driven environment to extend my practice beyond university, working alongside a network of artists. The studio space facilitated experimentation and expansion of scale within my artworks. Post bursary I moved to a new studio in QSS, aiding the continual development of my artistic career. I have been working as artist for nearly two years now, exhibiting my first solo show this past January and I am excited for the future.
Is it difficult being back in the studio after an exhibition?
Its nice to go back with relief of no deadlines, it provides time to tidy the mess I created during the making of artworks. I go through a cycle of feeling overworked on way to an exhibition and guilt for not working hard enough after. But I think it's important to reflect on what I enjoyed and disliked during the making process, it can inspire new works or swear to never use a difficult material again. But I think small breaks are vital to not feeling constantly burnt out. Reading books, visiting galleries, re/discovering artists helps to get back into the creative mindset and find inspiration. Figuring out how to incorporate activities I enjoy into my artworks, for example my recent crotchet fixation, keeps me motivated.
Describe how important art is to society?
Art plays a vital role in society by encouraging participation and positivity within health, social and community care. The physical, social, and psychological benefits creative activities provide are immeasurable. I have witnessed how art has a significant role in bringing joy throughout our life not least when we have additional physical and/or mental health needs.
Art provides a positive outlet for people to express themselves and their identities. Art is autonomous, it has the ability to raise awareness, challenge traditional mind-sets and invite the possibility of change. It can be utilised to influence the decision making and evaluation of cultural policies, shaping a society we all feel safe and want to live in.
What do you dislike about the artworld?
The general financial instability can be difficult and disheartening to manage.
What is the best advice you have been given as an artist?
Apply for everything – you will get a lot of rejection, but you got to be in it to win it.
What jobs have you done, other than being an artist?
I have worked in hospitality for over 5 years in many bars and restaurants. I recently left my last bar job and currently work part-time as a library assistant, which is a nice change from always working late nights. Additionally, I operate the spotlight for a weekly drag cabaret show. With all my part-time jobs it can be challenging to balance with working as an artist but is incredibly worthwhile.
About Kate
Kate O'Neill is a Belfast-based artist who explores spatial structures and attempts to reconfigure the boundaries and classification of space. Kate has exhibited in Belfast (Golden Thread Gallery, PS2, Catalyst Arts Gallery), Croatia (Pop-Up, Zagreb) and Poland (ISDT, Katowice).  Graduating from Belfast School of Art with a BA in Fine Art, specialising in Sculpture and Lens, Kate produces artworks through drawing, sculpture, and installation. Previously she studied traditional sculpture at the Academy of Fine Art in Zagreb, Croatia.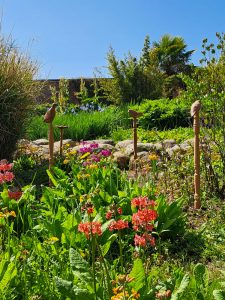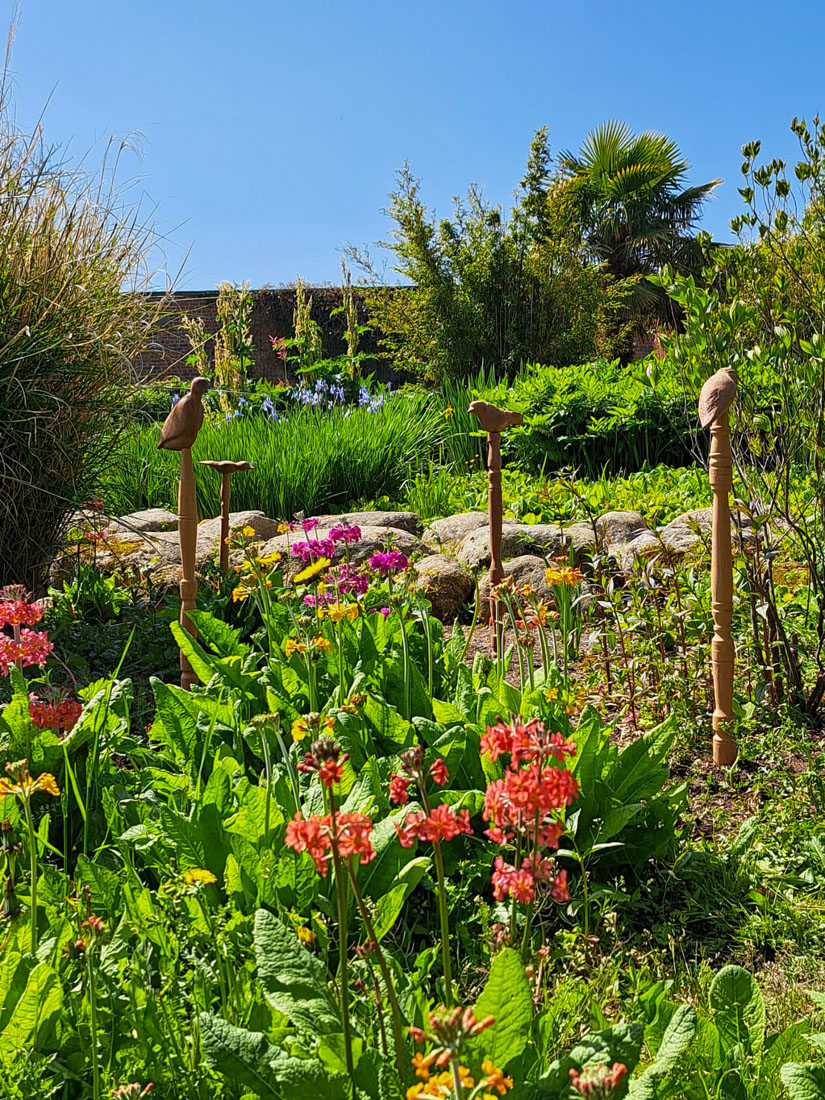 Nature's Bird-den, (six pieces) mahogany, Stands: 60-110cm, Birds: 5-8cm x10-30cm x 3-10cm, ForM Sculpture Exhibition 2023 at Bangor Castle Walled Garden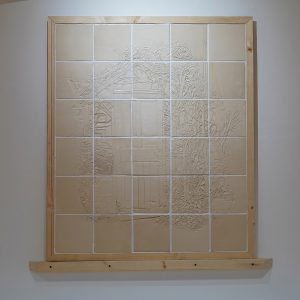 Behind the Greenhouse Door, Stoneware Tile Mosaic, Approx. 95x110cm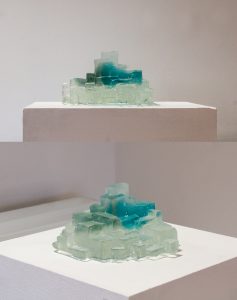 Frozen, Glass Cast, Approx. 18x17x12cm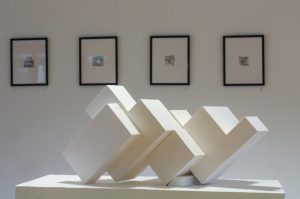 FOUNDATIONS: Matta & René, Porcelain, 22x20x14cm, 22x20x25cm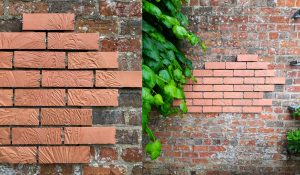 Brick By Brick, Carved Terracotta, 70x100x2cm (approx.)