Jonathan Conlon – Artist of the Month
How do you describe your practice?
My practice is constantly shifting, in this moment I find myself combining traditional techniques with contemporary elements to create intriguing and challenging artworks. The painting's limited colour palette portrays a feeling of depth and melancholy. Strong feelings may be evoked, and the subtleties of light and shadow can be highlighted in monochrome paintings. Incorporating this almost malfunction style into my work entails purposely introducing distortions, pixelation, or disturbances that resemble those seen in digital media into the conventional oil medium. By combining analogue and digital aesthetics, this produces an arresting contrast that tests the viewer's perspective.
How long have you been working as an artist?
Professionally for 3 years. I received a BA Hons in Fine Art from Ulster University Belfast in 2020, which I used to launch my career as an artist. After that, I moved to Blackstaff Mill, where I rented a studio for the following two years. Most recently I've been a resident of the QSS studios for the past year, where I currently create my paintings.
What jobs have you done, other than being an artist?
My primary other employment outside of being an artist has been in the hospitality sector. I currently work in the Ulster University student union bar, and before that, I worked in the Dirty Onion in Belfast's Cathedral quarter.
What is the best advice you have been given as an artist?
"you're only as good as your last painting" is frequently used to highlight how crucial it is to continually produce work of your best ability. The idea that each work an artist produces improves their creative development and reputation. Although it may serve as inspiration, it's also crucial for artists to keep in mind that development and artistic expression are continual processes that extend beyond any one piece of work.
Describe how important art is to society.
Art is essential for freedom because it allows individuals to express themselves openly, freely exchanging ideas and emotions. This freedom to create and speak contributes to growth by encouraging innovation and originality.
Is it difficult being back in the studio after an exhibition?
The most difficult aspect is finishing paintings that you've been working on for months, which can be mentally and emotionally draining as an artist, you invest your ideas, opinions, and passion into your work in addition to your time. Starting from scratch may be scary; when you face the challenge of putting your ideas into a new project, you may experience a mixture of excitement and fear.
About Jonathan:
Jonathan Conlon (b.1998 Belfast) lives and works in Belfast, Northern Ireland. Graduated from Belfast School of Art in 2020 with a First-class BA in Fine Art.  
Previous exhibitions include 'Fine Art Graduate Show' at The MAC Belfast 2020, 'Emergence IV' at QSS Gallery 2021. 
Jonathan's paintings assimilate historical approaches to imagery, frequently incorporating elements to invite. His paintings are portrayed in an obscure manner by depicting a scene without superficially explaining it. Occasionally the art is influenced by an ambiguous composition or the subject matter itself, themes are created from the work but feed as little information as possible. 
Social Media Links – 
Instagram – @jonathanconlonart
Website – www.jonathanconlon.com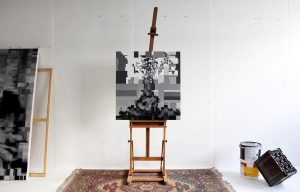 "Blossom" Oil on canvas, 38×36 inches, 2023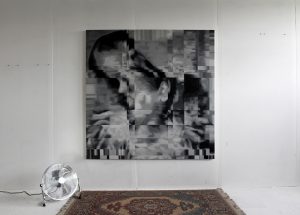 Portrait 3″ Oil on canvas, 72×72 inches, 2023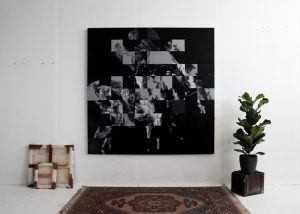 "Coursing" Oil on canvas, 72×72 inches, 2023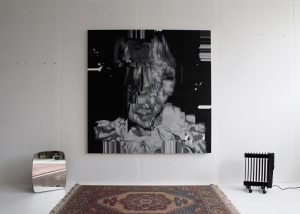 "Portrait 2" Oil on canvas, 72×72 inches,2023