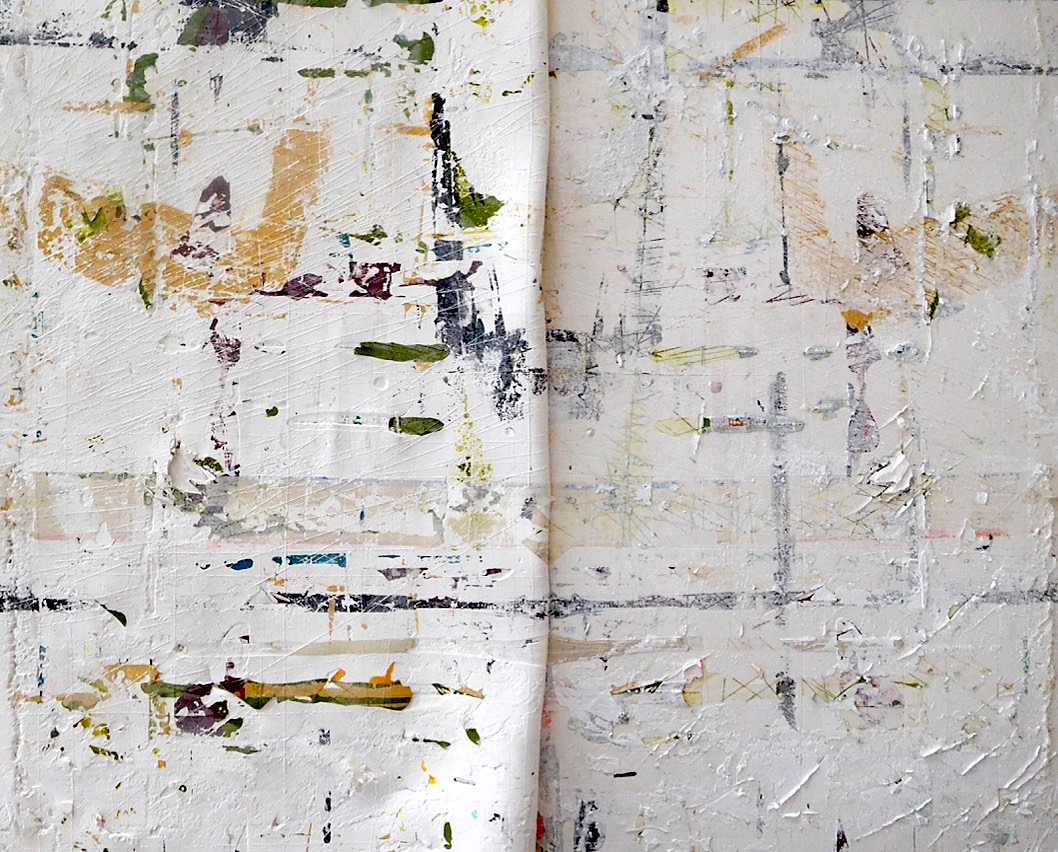 Susan Connolly – Slippage
QSS artist Susan Connolly's exhibition Slippage open at Platform Arts Belfast on Thursday 1st March @ 6pm and continues until 24th March 2018.
Slippage, brings together a body of work featuring fragments and traces that have been reinterpreted from previous exhibitions, alongside new presentations of painting. The works in this exhibition have been informed and significantly influenced by E+N: A Painting Project, a research led study by Susan Connolly, which took place between 2014-2018.
The project itself sought to explore the possibility of making paintings which were produced using a system of restricted means. This was achieved through the selection and use of 3 colours (Cyan, Yellow, Magenta) and 3 shapes (Circle/Square/Triangle) to test how reducing the material content effected the visual outcomes. Thus, the paint and the paintings were teased out through processual handling into performing beyond their capacity, and as a method of producing the same painting over and over again. This exhibition highlights a number of key works which explored ideas about this potentiality within such a painting project.