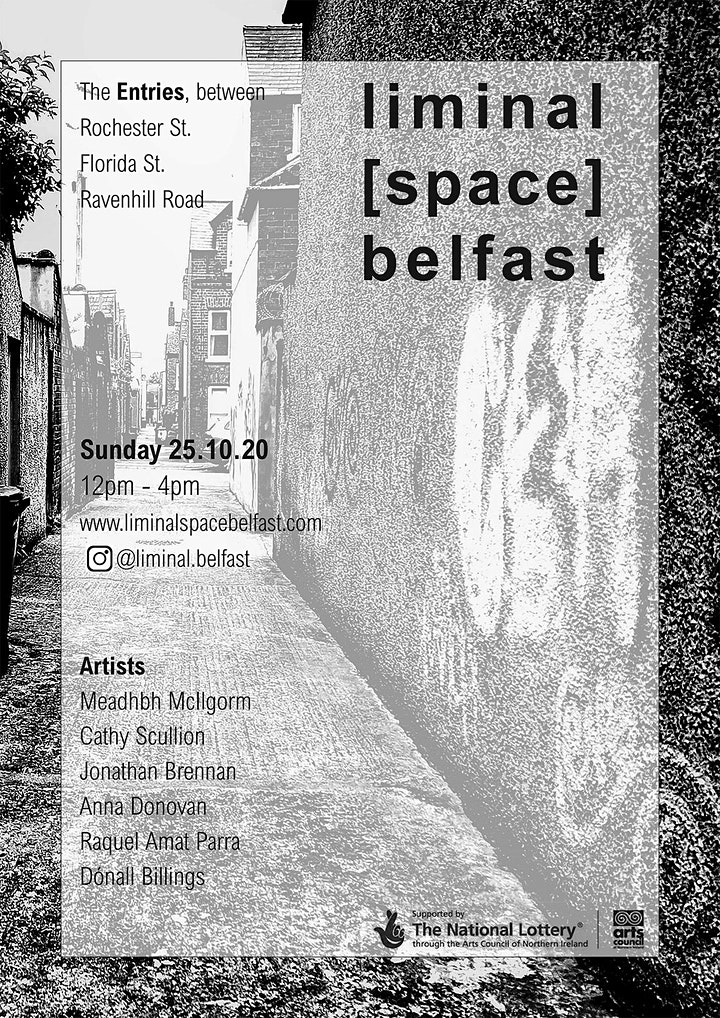 Meadhbh McIlgorm exhibiting in Liminal [space] Belfast
Liminal [space] Belfast is a pilot project led by QSS artist and project manager Meadhbh McIlgorm, culminating in a pop-up exhibition tomorrow (Sunday 25th October) on the Ravenhill Road, Rochester Street, Belfast. "Liminal" means "relating to a transitional stage" or "occupying a position at both sides of a boundary." Responding to this theme are local artists Cathy Scullion, Raquel Amat Parra, Dónall Billings, Meadhbh McIlgorm, Anna Donovan and Jonathan Brennan, all of whom will present new work in a variety of materials.
In light of the recent Covid19 restrictions implemented across NI people are encouraged to view the exhibition REMOTELY via Instagram @liminal.belfast or at
www.liminalspacebelfast.com
after the event. At present, outdoor events are capped at 15 people so unfortunately, there is very limited capacity for visitors. If you wish to attend in person please:
01. Book and adhere to your time slot
https://www.eventbrite.ie/e/liminal-space-belfast-exhibition-tickets-125931718159
02. Follow all government regulations regarding travel & transport
03. Maintain social distance from other guests & wear a face covering
Liminal [space] Belfast is supported by the Arts Council Northern Ireland's 'Artist's Emergency Grant' 2020 with funds form the National Lottery.