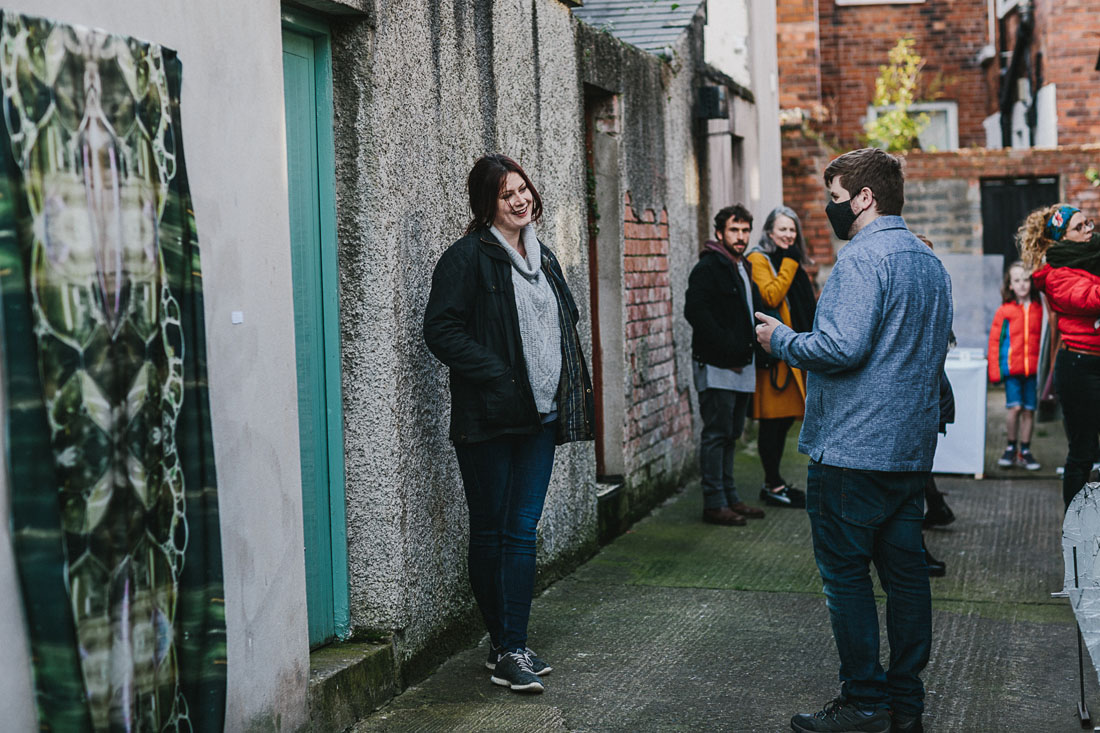 Limin-Alley N:E:W
QSS studio artist and creative producer Meadhbh McIlgorm presents Limin-Alley N:E:W.  Building on the success of last years event Linin-Alley will once again bring artists and artworks to the oft- neglected back alleyways of Belfast. The project is funded through the Bank of Ireland Begin Together Arts Fund, which was established to connect artists and communities with inspiring projects as we recover from the impact of Covid19 and is in partnship with Imagine! Belfast festival 2022.
The project will showcase some fantastic local art in an alternative setting as well as celebrate the work and effort local residents have put into improving their areas.   Participating artists: Laura Nelson, Cameron Clarke, Dónal Billings, Charys Wilson, Corrina Askin and HiVis Witches.
Location – Selected Alleys in North, East and West Belfast 
Dates/Times – Weekend of March 26th & 27th, open 12noon – 7pm. Various bookable events included see listings.