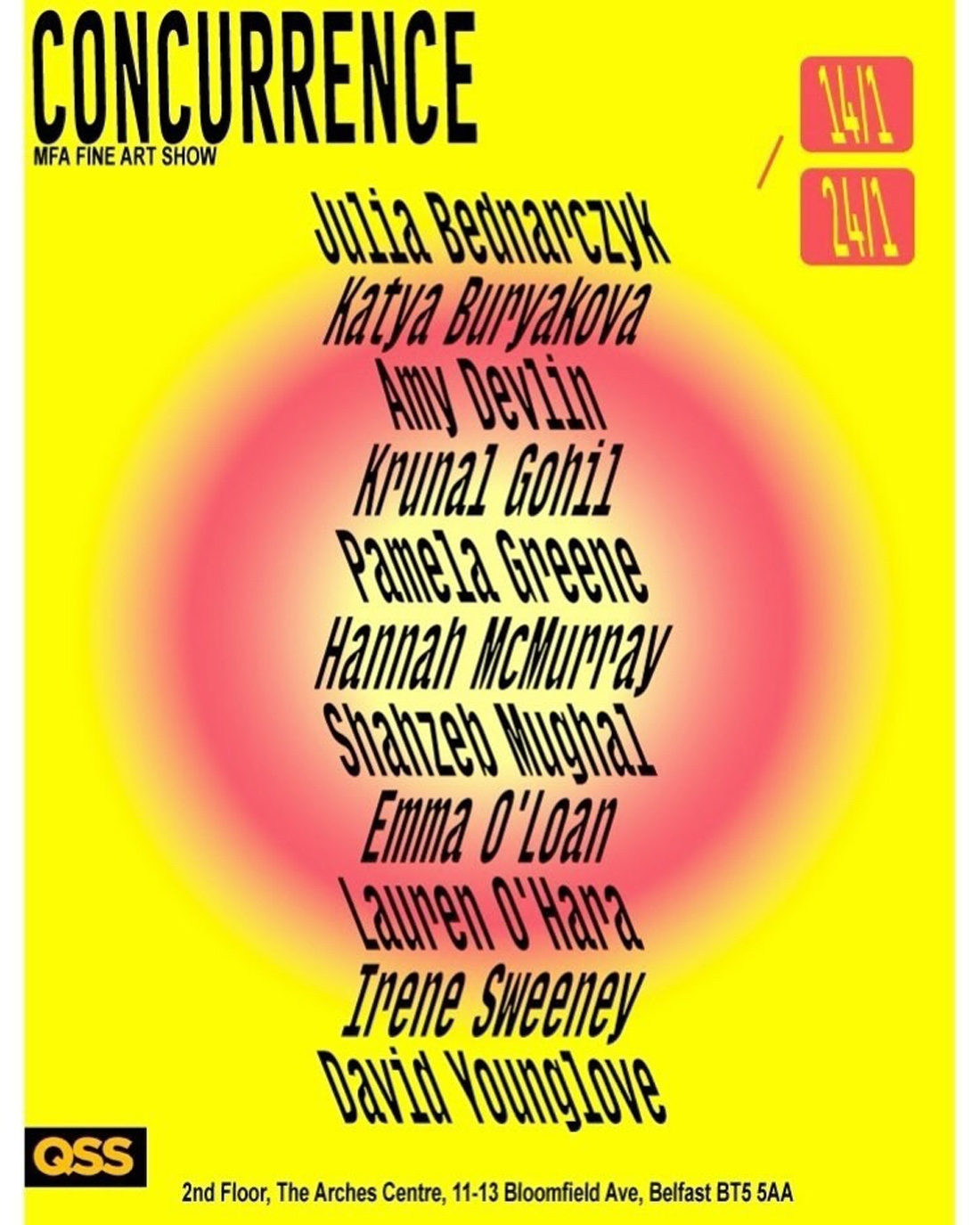 Concurrence
QSS is delighted to host "Concurrence", the Belfast School of Art MFA final year interim show. The exhibition opens on Friday 14th January 2022 from 6 – 9pm and continues the following week on Tuesday, Wednesday and Thursday (10am – 5pm).
"Concurrence" refers to the nature of this group show, and is defined as a meeting point, the synchronism of circumstances or events, or simply a point at which two or more lines converge. In a broader sense it also means harmony. This exhibition is a testament to how differences can be synchronised harmoniously through the shared language of creative expression, encompassing sculpture, video, collage and painting.
Exhibiting artists: Julia Bednarczyk, Kate Buryakova, Amy Devlin, Hannah Gilbert-McMurray, Krunal Gohil, Pamela Greene, Shahzeb Mughal, Lauren O'Hara, Emma O'Loan, Irene Sweeney and David Younglove.
Established in 1979, the MFA at Belfast School of Art is a multi-disciplinary, studio-based programme with a proven track record of supporting the radical, alongside more traditional or orthodox practices. Notable alumni have gone on to receive prestigious awards including: the Turner Prize, Bloomberg New Contemporary, the Paul Hamlin, Derek Jarman and Nissan Art Awards.
For more information about this event and the exhibiting artists please visit: Mfafineartuub