David Haughey – Artist of the Month
Socially, historically and perhaps geographically, Belfast has many 'unique' attributes that define it as a city. Can you describe one positive and one negative aspect of working in this 'unique' place?
I've been a resident in Belfast since 1997, and over the past twenty years, I've watched the city contort into the odd shape it currently holds. Perhaps it's true of all cities that nothing remains stable. However, Belfast seems to have an expressed proclivity in unburdening itself from its built heritage. I suppose this is unsurprising given the contested nature of this piece of land. From this vantage point, time and space seem to have been bookended by the 2004 North Street Arcade fire and the fire in the Bank of the Four Johns in 2018.
I remember regularly visiting Arcadia cafe, its exhibitions and once or twice the Factotum office when it was located in the Arcade. Sometime after the shutters were pulled, I had the happy opportunity to work with Factotum making illustrations for the Vacuum paper – particularly an unfinished comic that described fictional events relating to the fire spanning the North to Donegall Street Passage.
For whatever reason, I decided not to go to my studio in Norwich Union House on August 28th 2018. What I did see was Gerard Carson's twitter feed sometime during the morning and a looped few seconds of video showing the smoke rolling across the roof of Primark. Destabilising and developing. The former blaze coagulated a set of relationships that defined much of my twenties, with the latter inferno consequently depositing this large group of artists in the East of the city, myself along with them.
With some consistency, I've spent the previous nine months taking paths through the city from where I live, to each of the studios I've occupied over the past three years. I've been taking photographs as I've been walking around. The glossed cyber-safety yellow shipping containers caverning above City Picnic and Tesco have been the ominous fulcrum around which each of these paths has been swung. The familiar cardinal quaternary of the past and political present seem to be slowly giving way to an economic binary – the centre – and a sprawling amorphous periphery. Displacement, however glacial, is displacement nonetheless.
Many of us at QSS have previously studied at Ulster University at different stages of our education. How did this experience influence your later attitude as a professional working artist?
In 2001 I stood at an undecorated lectern within a funeral home and read to the gathered congregation 'A Piece of Monologue' by Samuel Beckett, composed and published the year I was born. This funerary event was part of a work titled 'No Place I'm Going To' by Lurach Bredin. Lurach invited a few of his fellow students to select a reading for what would be his own 'funeral.' The artists Mary McIntyre, David Ledsham and Moria McIver, guided Lurach, the Fine Art cohort and myself to graduation in that year.
During that time, I was interested in little else but writing, 'found text,' stochastic process and installation. Maybe there were other things? I am sure I had had other interests. Never other matters? What I recall from this period may be infected with shades of the idyllic as I wade through the final third of a research term and assemble the loose fragments of what will become a doctoral thesis.
I returned to the Ulster University in 2017 and embarked on the research process under the supervision of Mary McIntyre along with Dougal McKenzie. The discussion around which my thesis is oriented considers the role of temporality within installation – and more generally expanded practices – where the 'image' is central. I'm interested in how the 'conventions' of photographic and painting practice and processes can respond to the spatiotemporal uniqueness offered by the installation.
The University remains located on York Street, but it is a vastly transformed entity both physically, and in its operations, during the years I have been both a student within – and working professionally outside. Independent of the architecture and its discontents, I'm happy to report that the qualities I first encountered in those formative years are still intact amongst the Fine Art teaching and research community.
While my motivations and aesthetic concerns have modulated throughout my life – and with good cause – the sensibilities, rigour and encouragement of creative exploration I have observed and encountered at the Ulster University amongst the Fine Art staff – of the past and present – have enriched my life and helped shape my art practice.
On January 31st I concluded what will become the final body of work made during this research process and will form part of my thesis. Perhaps time has delivered a well-hewn cynicism that has justly embedded itself within me; however, the confidence I found to explore over the years leading to the funeral in 2001 has remained. No more, no less. In the booklet published by Bredin for the exhibition of the work in the context gallery in 2002, Ruth Jones recalled the writing of Luce Irigaray regarding the less-certain path:
"Prows slicing through the water, masts crowding the sky, sails cunningly set, a firm hand on the helm, they go straight to the shore. Such proud vessels keep their heading. And how they resist the sea! And always find the way home. And never go to sea again."
Can you name some of the contemporary artists you are interested in?
Over the year past, I've become more familiar with the work of the Lithuanian artist Arturas Raila, albeit mainly from journals and other media found online. He's based in Vilnius, where he teaches at the Photography and Media department within the Academy of Fine Art. His practice folds in installation, performance, the photograph and various other media; however, his interest and emphasis on what is commonly understood as 'coincidence' caught my attention.
An animated video installation of his shown at the National Gallery of Art, Vilnius in 2016 titled 'Libretto for Mærsk Mc-Kinney Møller' was initially spurned by an accidental encounter, a coincidence of sorts. Raila was in Copenhagen and happened to walk past the funeral of Arnold Mærsk Mc-Kinney Møller, the shipping magnate. Also the richest man in Denmark and a significant contributor to the country's Conservative People's Party (DKF).
A photograph was taken of this moment. In the picture, we see journalists, the paparazzi, mourners and from the top right of the frame a shaft of light descends onto the crowd. The amplification of the moment crystallised in the digital image had Raila construct a libretto around a character called 'Cutout' where the foundation of the work is described in the opening verse:
"…Perhaps because of this lack of interest, a momentary light passes through his mind — an almost religious insight that will haunt him for years. Cutout tries to avoid a situation that is unknown and unpleasant to him, but later events and coincidences inspire in him a sense of unavoidable responsibility. He has to take creative action in order to convey the message from another dimension."
Raila's significant works often contain both material and performative elements. Working with Lithuanian Geomancers over several years for the work titled 'Power of the Earth' produced a kind of 'occult atlas,' as well as photographs and installation. This particular emphasis on 'acausal overlapping events' within defined time frames shaped by process, has guided a portion of the discussion within my research.
By distinction, my focus is placed on the 'conventions' of image making and how the 'site of production' affects – and is affected by – the spatial and temporal contexts of location. How do the processes and research that occur within the studio guide exterior events and how are those processes in turn swayed – and what does the dimensionality of the exhibition space have to say about this?
About the artist
David Haughey is an artist living and working in Belfast. He graduated from Ulster University in 2001, BA (Hons) Fine Art, is currently a researcher within the Belfast School of Art and a full member of QSS Studios. His interests fold in the conventions of painting and photography with expanded practices and installation – with a particular focus on temporality and process. As a teacher, lecturer and tutor with 15 years experience, David has worked with students of all ages, teachers, and technical staff. He is an Associate Fellow of the Higher Education Academy.
Website: http://www.davidhaughey.com
Twitter: @davidhaughey
Instagram: @davidhaugheyartist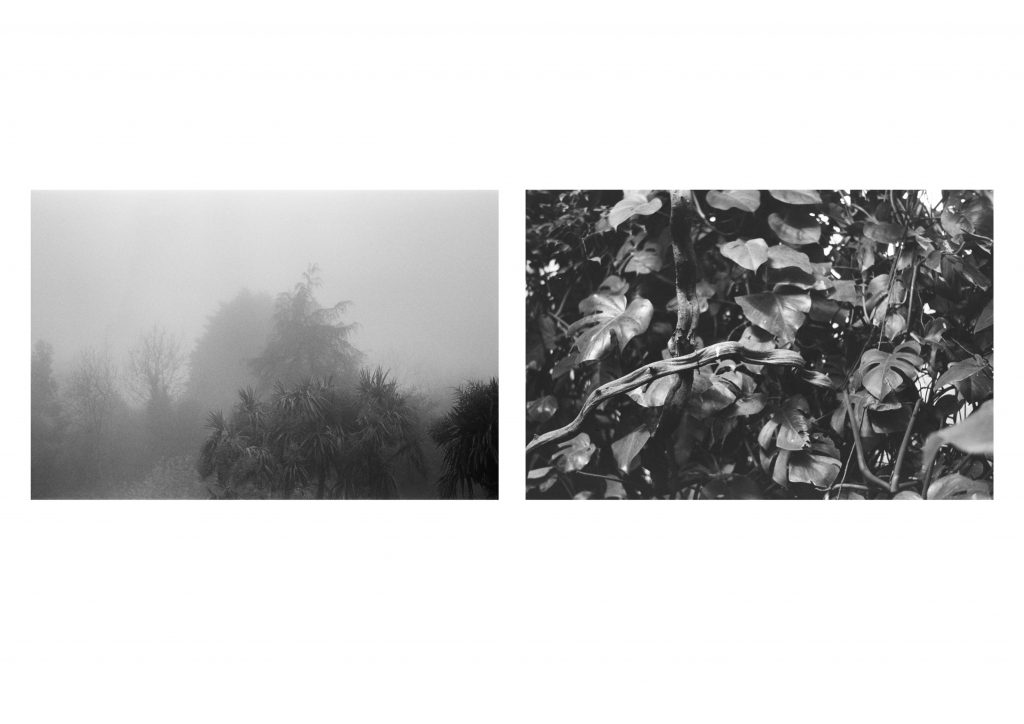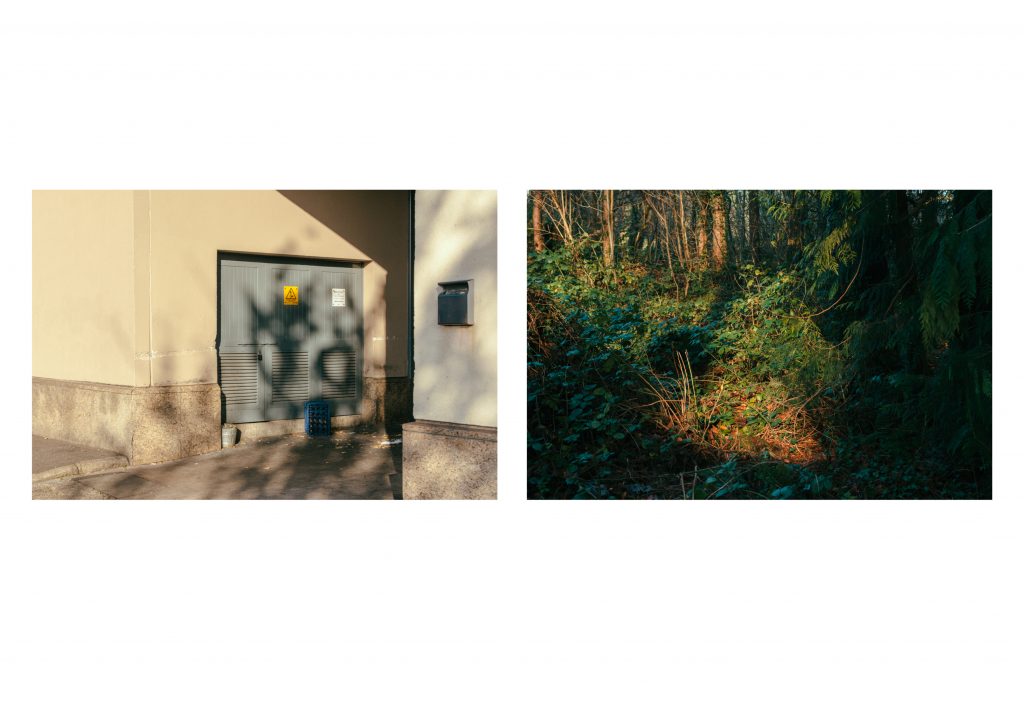 The full list of questions to choose from is given below:
1. What is your typical studio routine?
2. Was there a definitive point in your life that you decided to become a professional artist?
3. Many of us at QSS have previously studied at Ulster University at different stages of our education (BA, MFA, PhD). How did this experience influence your later attitude as a professional working artist?
4. Socially, historically and perhaps geographically, Belfast has many 'unique' attributes that define it as a city. Can you describe one positive and one negative aspect of working in this 'unique' place.
5. There are many arts journals, which would you consult regularly?
6. What role does social media play in the documentation/promotion of your own work?
7. Is there a difference, say, in being called an 'artist' or a 'painter'/'sculptor', 'printmakers'? Do these distinctions matter?
8. How do you find an audience beyond the studio?
9. Have you completed any artist residencies or are there any you aspire to?
10. Can you name some of the contemporary artists you are interested in?