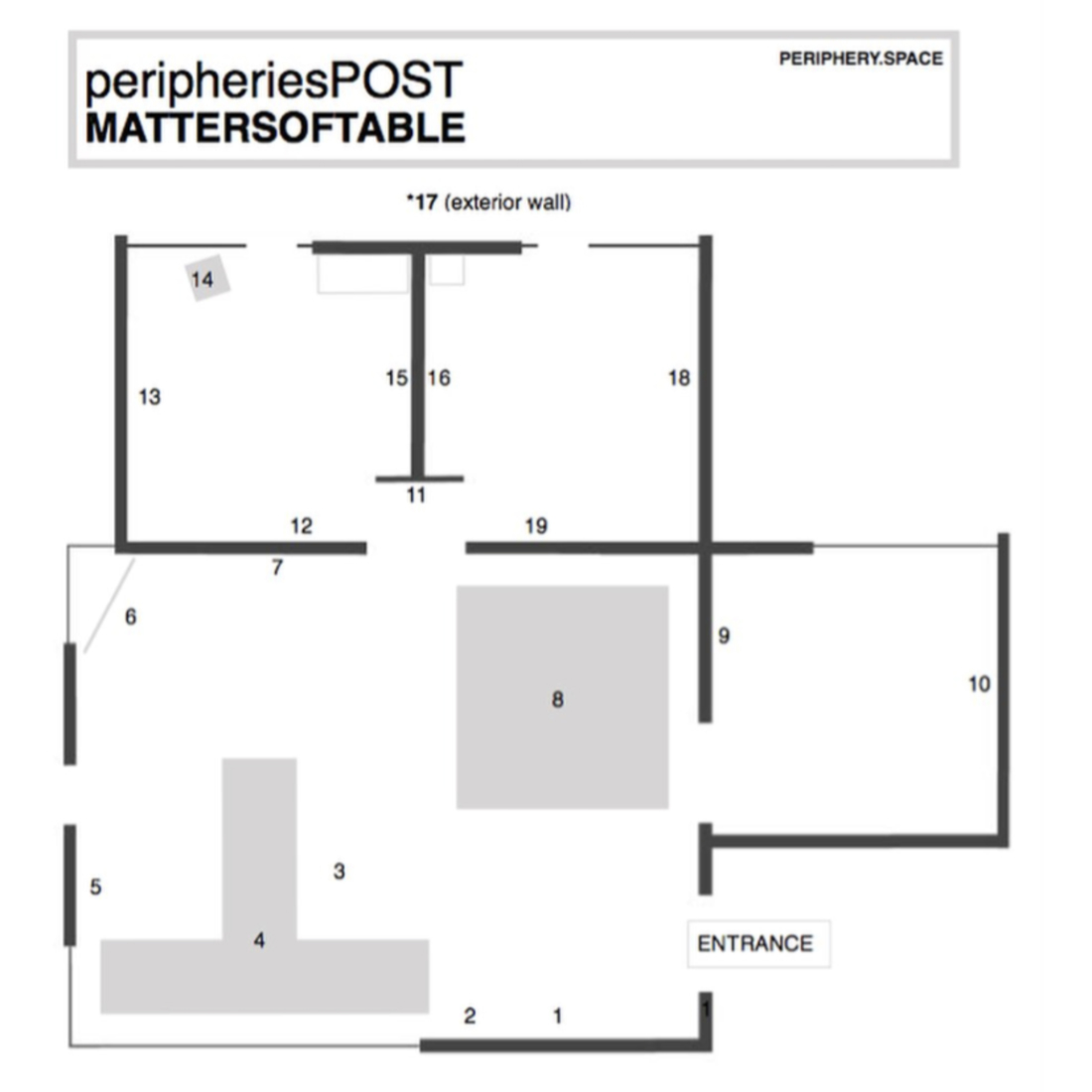 Vasiliki Stasinaki – peripheriesPOST at Gorey School of Art
QSS artist Vasiliki Stasinaki is showing in peripheriesPOST, Matters of Table, Gorey School of Art, Friday 4th August – Saturday 12th August 2023
This is a biennale-type exhibition & experience, featuring 20 artists, spanning periphery space gallery & the building of Gorey School of Art.
It has been a year-long process of mentoring, workshops, and chats among artists. This is an artist's exhibition, one in which risk & play & friendships posit future possibilities for the artists.
peripheriesPOST has become an experimental and communitarian project that brings together artists who feel lost in the POST of art school, or isolated artists who just want to connect with other artists. We see this new project — POST all the things that have happened in the last few years — as an opportunity to facilitate a space where artists can come together and feel supported in what they are questioning and developing in their work.
peripheriesPOST is supported by Wexford Arts Office.
The 20 artists who are exhibiting work at Periphery Space this August range across different media. They represent a richness in the arts in Ireland that most of the time goes unnoticed. We are very excited about what they have achieved to formulate as individuals and as a community of artists in this very experimental process of developing work for the resulting exhibition Matters of Table.
Artists: Helen McNulty (Belfast/Wicklow), Vasiliki Stasinaki (Belfast/Antwerp), Susan Montgomery (Cork), Debi Paul (Wicklow), Johnny O'Grady (Dublin), Daniel Coleman (Armagh), Tara James Power (Wexford), Niamh Coffey (Dublin), Joe Nix (Carlow), Naomi Draper (Roscommon), Tamara Gangnus (Wexford), Sarah O Brien (West Cork), Florencia Caiazza (Dublin/Venezeula), Emma Hayes (Dublin), Noel Hensey (Kildare), Lucy Sheridan (Dublin), Anne Ffrench  (Wexford), Olivia Normile (Dublin), Fiona Somers (Wexford), Kian Benson Bailes (Sligo)