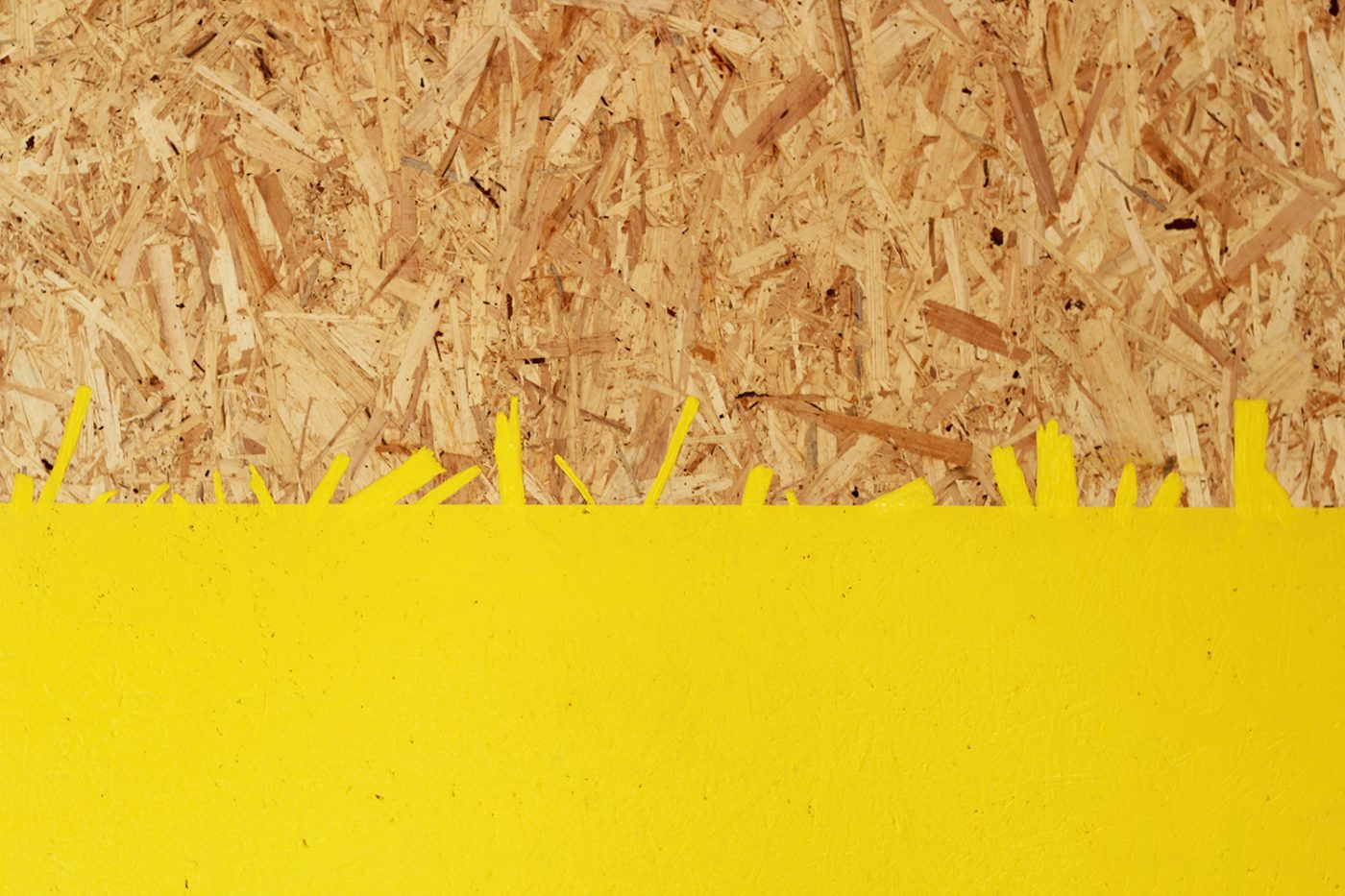 Unafraid Yellow at QSS Gallery
Opening evening: Thursday 3rd August 2017 6.00-9.00pm 
Exhibition continues: Thursday 31st August 2017
Unafraid Yellow is the second of four exhibitions showing the work of QSS studio artists, curated by artist Colin Darke. It was preceded by Unafraid Red and will be followed by Unafraid Blue and White. Recognising that the task of dividing twenty-three artists and twenty-three very different stylistic practices into four thematic categories would result in spurious relationships, Darke settled on assemblages based around colour. This allows for a level of visual cohesion, while retaining the conceptual and aesthetic diversity that defines Queen Street Studios.
The shows' titles reference Barnett Newman's four paintings made between 1966 and 1970, titled Who's Afraid of Red, Yellow and Blue, considering the juxtaposition of the three primaries as an emotional dialogue, as opposed to, for example, the more clinical, quasi-mathematical compositions of Mondrian. The fourth show alludes to the white gallery wall on which the paintings hang, an appropriation of the nothingness surrounding them.
The significance of colours is historically driven, its ostensibly subliminal messaging containing ideological, societal factors.
The title Unafraid Yellow is, of course, an oxymoron. Yellow has long been the colour of cowardice, perhaps originating in the humours of Hippocratic medicine. While it was believed that a humoral imbalance caused by excessive yellow bile caused irrational anger, this intemperance was eventually considered as the basic characteristic of the coward and the traitor. Hence, one assumes, the choice of yellow for the garments of Judas in Renaissance paintings (it was also the colour for labelling, in everyday life, both the oppressed Jew and the scorned prostitute).
Strange, then, that in St Antoninus of Florence's theological coding of colours, yellow signifies dignity. It is also the colour of joy, the sunshine in our lives, as seen in top corners of every young child's landscape painting and emerging optimistically from the anxiety in Van Gogh. It is a colour we engage with on numerous occasions every day – it is not only painters who apply yellow to white in the secrecy of small rooms.
The diversity of the work in Unafraid Yellow results in a variety of conflicts and relationships which reflect the historical and universal significance of the common feature of their dominant colour.
Artists: Sean Campbell, Ashley Holmes, Clement McAleer, Robert Moriarty and Zoe Murdoch