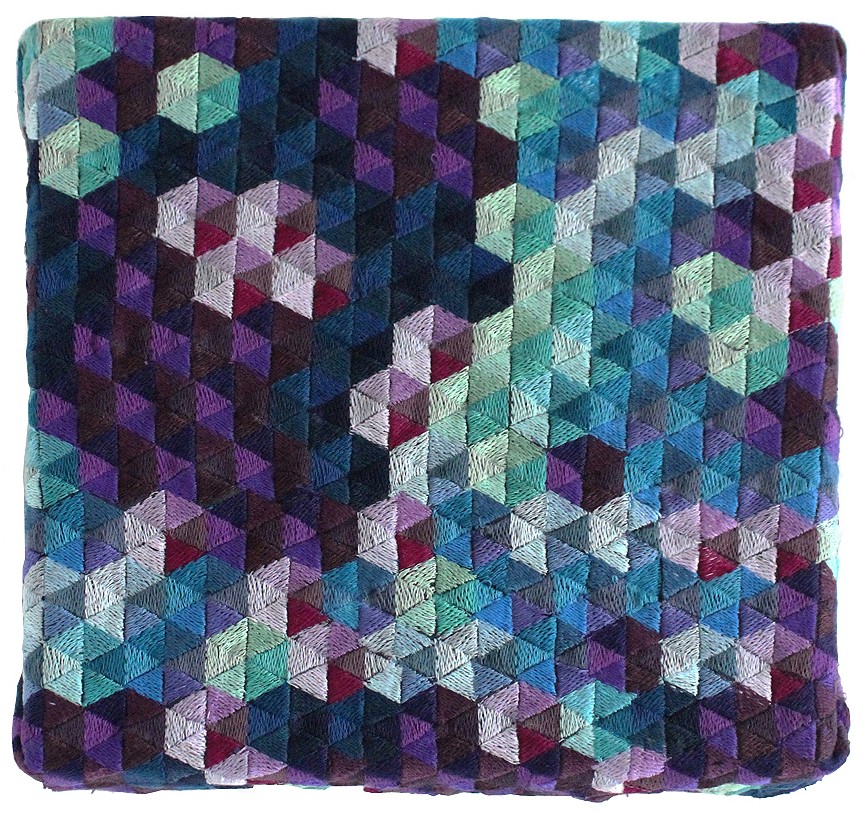 Unafraid Blue at QSS Gallery
Opening: Thursday 7th September, 18.00 – 21.00
Times: Tuesday-Thursday, 10.00 – 17.00
Unafraid Blue is the third of four exhibitions showing the work of QSS studio artists, curated by artist Colin Darke. It was preceded by Unafraid Red and Unafraid Yellow and will be followed by White. Recognising that the task of dividing twenty-three artists and twenty-three very different stylistic practices into four thematic categories would result in spurious relationships, Darke settled on assemblages based around colour. This allows for a level of visual cohesion, while retaining the conceptual and aesthetic diversity that defines Queen Street Studios.
The shows' titles reference Barnett Newman's four paintings made between 1966 and 1970, titled Who's Afraid of Red, Yellow and Blue, considering the juxtaposition of the three primaries as an emotional dialogue, as opposed to, for example, the more clinical, quasi-mathematical compositions of Mondrian. The fourth show alludes to the white gallery wall on which the paintings hang, an appropriation of the nothingness surrounding them.
The significance of colours is historically driven, its ostensibly subliminal messaging containing ideological, societal factors. Blue, as the colour of coldness, is associated with sadness, "the blues", of course, adopted as the name for the music resulting from racial oppression in the US. This same melancholy characterises Picasso's blue period. Goethe, though, described its appearance as "a kind of contradiction between excitement and repose". As the colour of sky, it signified air in the traditional Christian colour-coding of the four elements.
According to some nineteenth-century classicists (including the British Prime Minister William Gladstone), the colour was not recognised as an entity by ancient civilisations, citing its scarce mention in old texts. This correlation between language and existence, however, is belied by the use of blue in classical painting and mosaics, notably the ultramarine derived from the semi-precious stone lapis lazuli. This natural ultramarine blue reappeared in the Italian Renaissance, when, due to its intensity and its high monetary value, it was mostly used to colour the garments of the Virgin Mary. The love for this colour, from Bellini, to Michelangelo, to Titian, makes it essentially Italian. Or it was until it was chemically enhanced by Yves Klein in the 1950s, producing International Klein Blue – a modern secularisation of the emotional response engendered.
The diversity of the work in Unafraid Blue results in a variety of conflicts and relationships which reflect the historical and universal significance of the common feature of their dominant colour.
Artists: Colm Clarke | Angela Hackett | Catherine McLaughlin | Grace McMurray (above image) | David Turner