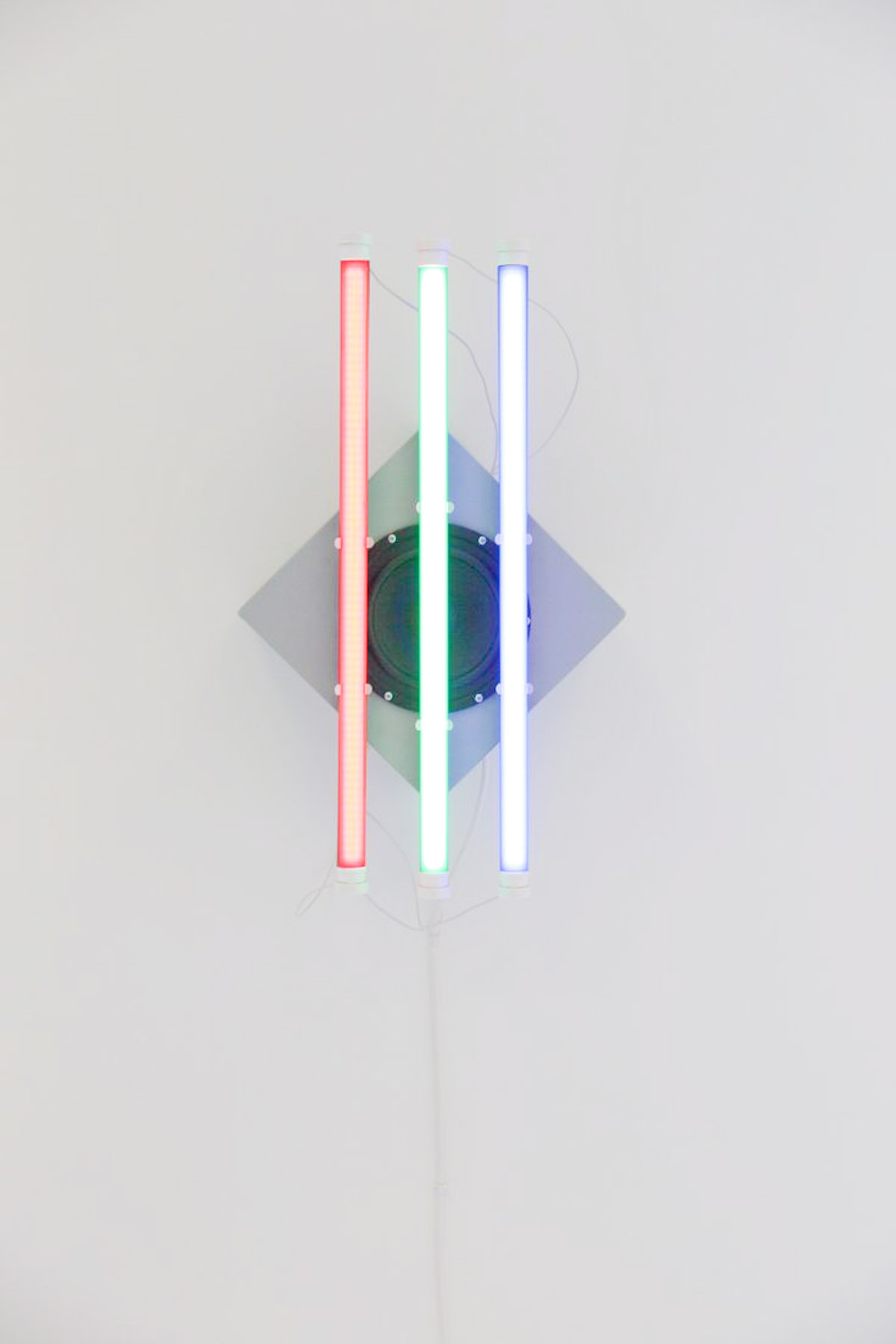 The Reverberatory – Adam Gibney & Grace McMurray
QSS Gallery is pleased to present The Reverberatory, a two-person exhibition featuring artists Grace McMurray and Adam Gibney. The Reverberatory acts as a space in which objects are produced and are the result of technological, linguistic, domestic or societal reverberations.
Grace McMurray employs craft in her work to search for a poetic sense of order in the hive motif and the images of quilted bedspreads. She has created a domestic hive that manipulates man-made fibres into handmade
objects.
Grace McMurray is from Northern Ireland and studied Sculpture at Wimbledon College of Art, London.
Recent exhibitions include Drawing connections, Siena Art Institute, Onlus, Italy, Sew Risque, Skullduggery, Belfast 2011; Watershed, Millenium Court Arts Centre, Portadown & touring to Hong Kong Visual Arts Centre, Hong Kong 2010; Wish you were here? Naughton Gallery, Queens University, Belfast, Play and Skinned Knees, Catalyst Arts, Belfast 2010.
Read more on artist profile page.
Adam Gibney is a Dublin based artist who graduated from IADT in 2010.
Adam was the recipient of the IMOCA Graduate Residency award, the Aileen MacKeogh Award and the Siamsa Tire Emerging Artist. Adam¹s solo exhibitions include "Limbo-Excavated" and "RE:definition", Adam works with a range of media which include sculpture, projection, sound, video and electronics. His work has also been featured in group shows in Berlin, Marseilles, London, Athens and Los Angeles, as well as others.
For The Reverberatory Adam Gibney has created several installations that question sounds that are thought to have transcendental and sacred properties. These "Transcendental Phonemes" present themselves not only as
objects but also as tools, blurring the boundary between function and meaning in language.