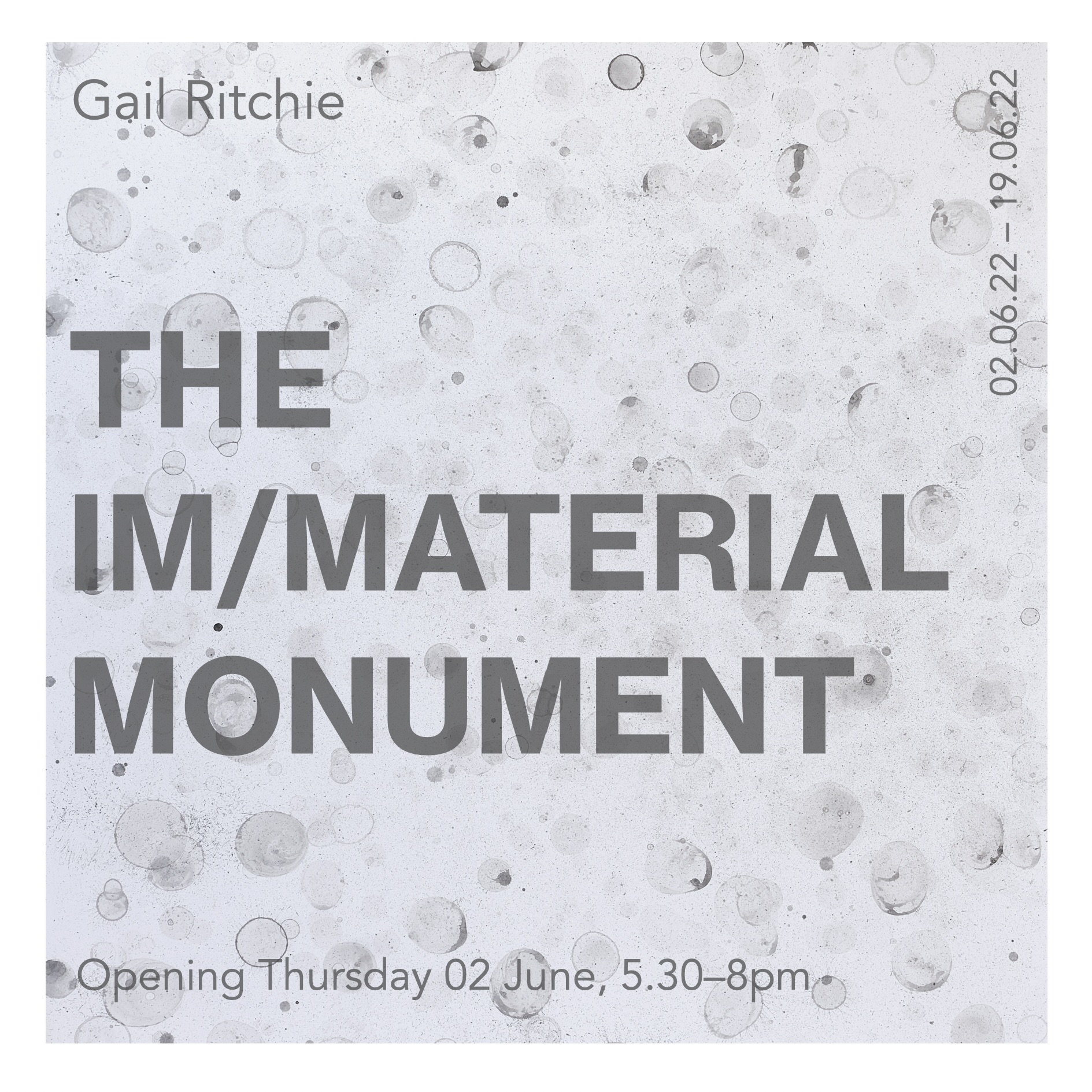 THE IM/MATERIAL MONUMENT – Gail Ritchie
QSS Artist Gail Ritchie's solo exhibition opens at
The Naughton Gallery
Belfast this Thursday 2nd June 2022.
THE IM/MATERIAL MONUMENT
Exhibition opening Thursday 2 June, 5:30 – 8pm. All welcome. Free Admission.
What is the shape of mourning? Is it a monument to stand in front of in sombre reflection, or is it the accumulation of memories that have become concretised in our heads? How should we commemorate the dead of the Troubles in ways that acknowledge the existence of multiple realities and accommodate the different versions of history that account for that period of time?
To work through (but not conclusively answer) these questions, this exhibition considers commemoration as a process that is both subject to change and highly subjective. By incorporating sculpture and drawing, and by using a range of different media and techniques, Belfast-based artist Gail Ritchie speculates on the diverse forms that a memorial for the Troubles could take, but does not suggest a final form that it should take. Rather, Ritchie enfolds the Troubles into wider global concerns to suggest that, just as we are never out of trouble (ecological, financial, and personal), any memorial for the Troubles should not be fixed and unchanging.
Ritchie's work has been exhibited widely, locally and internationally, from New York to Beijing. She has received awards from the Arts Council of Northern Ireland, the British Council, and Culture Ireland. Ritchie received funding from the Northern Bridge Doctoral Training Programme to undertake a PhD at Queen's University Belfast to develop and deepen her research into memory, memorials, and conflict. She is currently based at QSS Studios and Gallery, Belfast.
With thanks to the Arts and Humanities Research Council; Northern Bridge Doctoral Training Partnership; the School of History, Anthropology, Philosophy and Politics, Queen's University Belfast; the William James McHenry Award; Turner Framing; Cunningham Stone; and QSS Studios and Gallery.