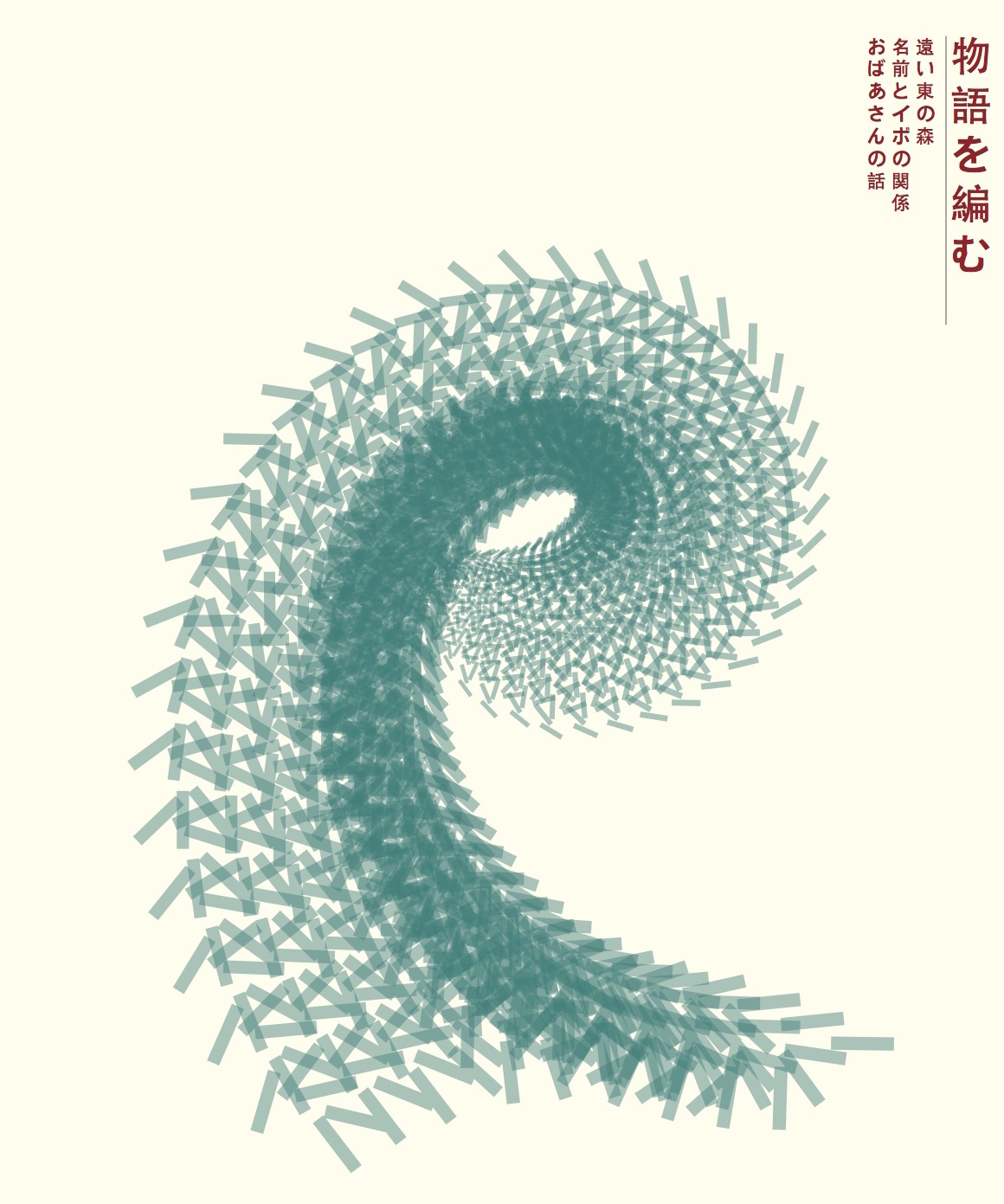 The Crochet Stories – Fuyuka Shindo
The Crochet Stories: The forest, the verruca and the grannies…
Artist statement
Fuyuka Shindo is based in Hokkaido, Japan.  During her residency at Flax she created new work, which is on exhibition at Queen Street Studios, Belfast. (9th January – 4th February 2014). She completed her MFA at University of Ulster, Belfast in 2006, and her BA at Hokkaido University of Education, Art and Culture in 2000.  She was Co-Director at Catalyst Arts Belfast from 2006-2007.
Fuyuka Shindo states about her work: "When I use to live in Belfast, there was distance between the issue around conflict and myself, because I had no idea how to treat this as an outsider. In this residency. I would like to re-concern what I can involve to the issue as an outsider."
However, Belfast showed that it is conscious own identity and character including the dark side, I noticed this just walking around the town.  This environment made my own question grow – what my identity is.  Since then I have dealt with it in my art practice.  Textile and installation are employed in my art.  My works apply various traditional textiles from the region of northern part of Japan and its above island, Sakhalin, Russia.  The sewing brings old custom into my daily life.  It makes me feel like the past co-exists with the present.
This sewing knowledge was collected from the fields in this region, like my family and different indigenous peoples.  It is practical research of my art production, as well as, these experiences confront me historical matter, diversity of traditional cultures and old customs.  I want to discover the connection between this background and my daily life in my art practice."
About her time at Flax Art Studios Fuyuka Shindo states: "I would like to research traditional textile and apply to my practice.  This process will allow me to touch historical and cultural layers of Belfast."
Flax Art Studios International Residency Programme from 18th November 2013 to 16th January 2014.
Dear Fuyuka in Hokkaido,
I have been back here in Belfast for two months. Ten years have passed since I lived here whilst studying English. There are not a lot of changes since I left, local bakeries, fabric shops and coffee shops remain the same. Life is slower than in my hometown. As I spend time here with my new project, bits and pieces remind me of my time here previously.
This time I have been working on a project using crochet. There are many small libraries within the city. Each library runs a weekly knitting club, it is interesting for me because people from both sides of the community are involved. I visit different clubs each day and learn crochet patterns and spend time with local people. The participants are mostly middle to elderly aged women; they are really friendly and nice. During the time, people teach each other and exchange patterns, they knit and at the same time talk a lot. They share interesting stories, sometimes humorous family related and sometimes a bit indecent. They often complement each other on their works; there is a lovely atmosphere in the clubs, which I enjoy. At the same time as a foreigner I feel nervous crossing peace walls to the 'other' side of the community, as I am unsure whether it is the right thing to do.
I visited Lawrence Street Workshops, since my last visit they have a new large heater in the wood work shop, the chimney of the heater goes underneath a bench where you can sit and warm your bum. In the back shed someone is working on broken stuff from a scrap yard, there are also two vans and two dogs here now. Lots of bikes are waiting to be repaired in the bicycle workshop. When I saw these, it reminded me of working here, and that I had forgotten about this when I returned home.
Being back In Belfast now feels like I have been transported back ten years in time and my memories of this place have now been restored.
17th December 2013 Fuyuka Shindo
Belfast, Northern Ireland