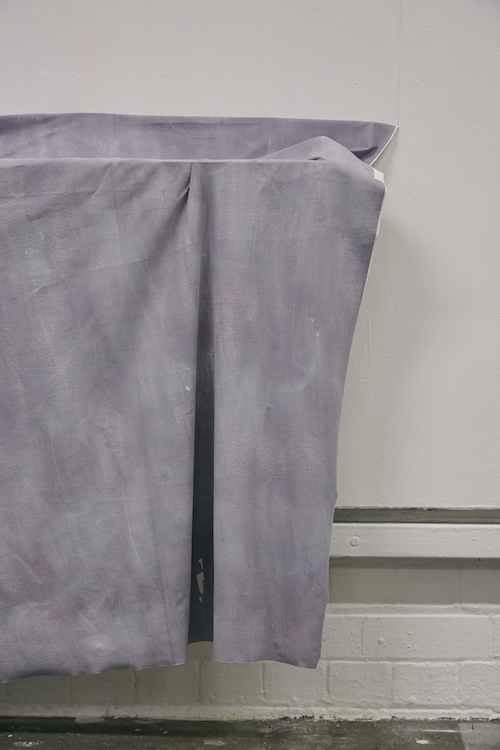 Susan Connolly | Wandering Things
Curator: Mirjami Schuppert
Susan Connolly works with paint as a method of exploring »site« and »space« that goes beyond the canvas support in an expanded field. The works exhibited in Wandering Things respond to the Kunsthaus building, which was originally designed as an artist's studio.
Layer by layer Connolly applies paint on her chosen ground, creating a thickness, which is then peeled off again. In that way she gains a skin of paint detached from the surface onto which it was applied, but still containing its traces. Often working on a site-specific capacity, Connolly's interventions reveal visual traces of the building's past and present. Moreover, her works visualise the possibility of a venue becoming both the support and ultimately a painting holding all kind of fragments and traces of the artist's activity.
The paint skins exhibited at Kunsthaus Dahlem have been created and presented in art venues and cultural institutions in both Northern Ireland and Ireland. Wandering Things brings to Berlin literal traces of the history of each object's production site and of the context in which they were first made. The exhibition is generously supported by Culture Ireland.