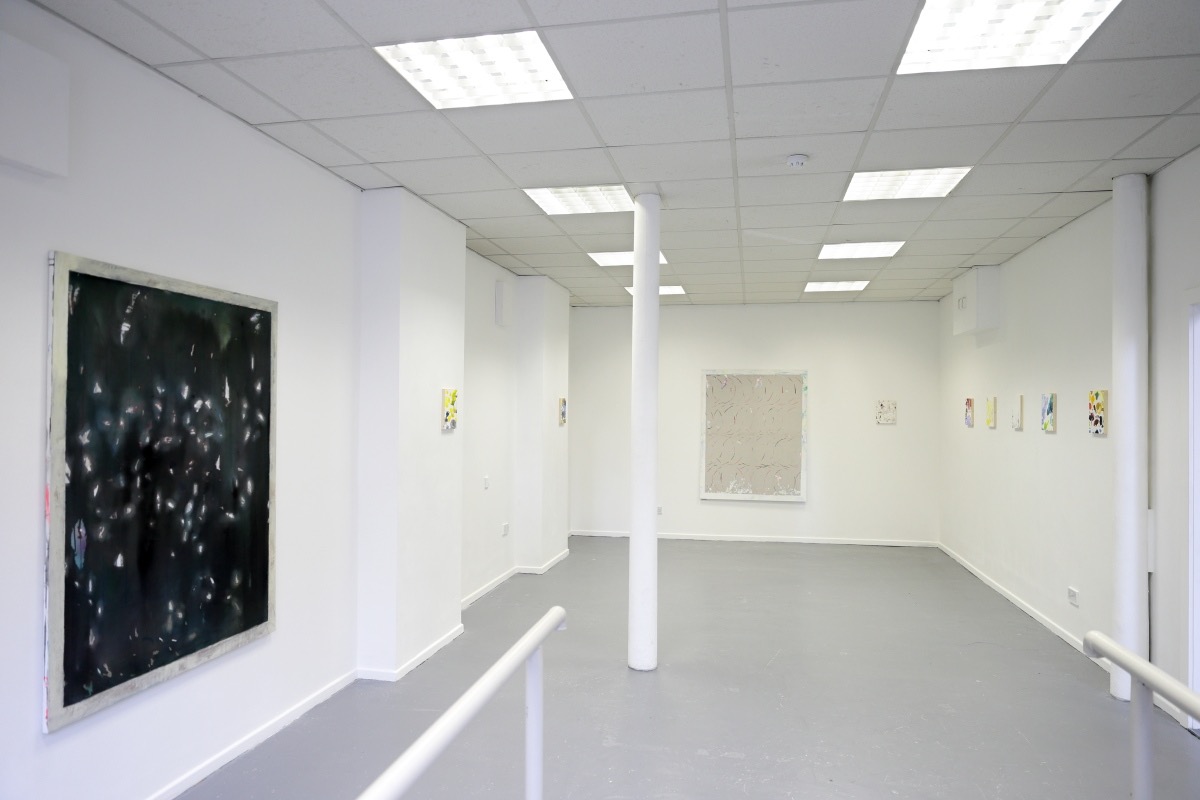 Susan Connolly at the RHA Gallery
Susan Connolly's exhibition Traces of an Activity is currently on show at the RHA Gallery in Dublin's Ely Place, and continues until 1st October 2017. Connolly is interested in creating work that explores the 'extendable paint surface' and pushes the boundaries of traditional theories and academic practices within the medium of paint. She is also curious about the different ways that you can 'support' paint (on a canvas or board) and how a painting might be displayed, often creating installations directly on the gallery wall or framing work off the wall with steel supports.
In Traces of an Activity, we see Connolly's ongoing explorations in repetitive layering, cutting, peeling and revealing. Paint, once cut and removed from its structural support reveals residues of its own activity and the alchemical transformation of the layering process. The artist investigates how materials can 'make themselves' through handling and process – i.e. the chemical combination in the layering of materials creates its own journey and its own rules, one the artist can't fully control and so she has to allow the material and its possibilities lead her to a certain extent. Once she begins the cutting and revealing process, the outcome is never clearly defined.
Susan Connolly is a graduate of Limerick School of Art and Design, she holds an MFA from the University of Ulster, a first class honours MA from ACW, NCAD, Dublin and is currently a PhD candidate at Ulster University. Recent exhibitions include solo shows at The Lab, Dublin (2015), dlrLexicon, Dun Laoghaire, Dublin (2015), and The Sunken Gallery, The MAC, Belfast (2014). Recent awards include; The Golden Foundation, New York (2017).