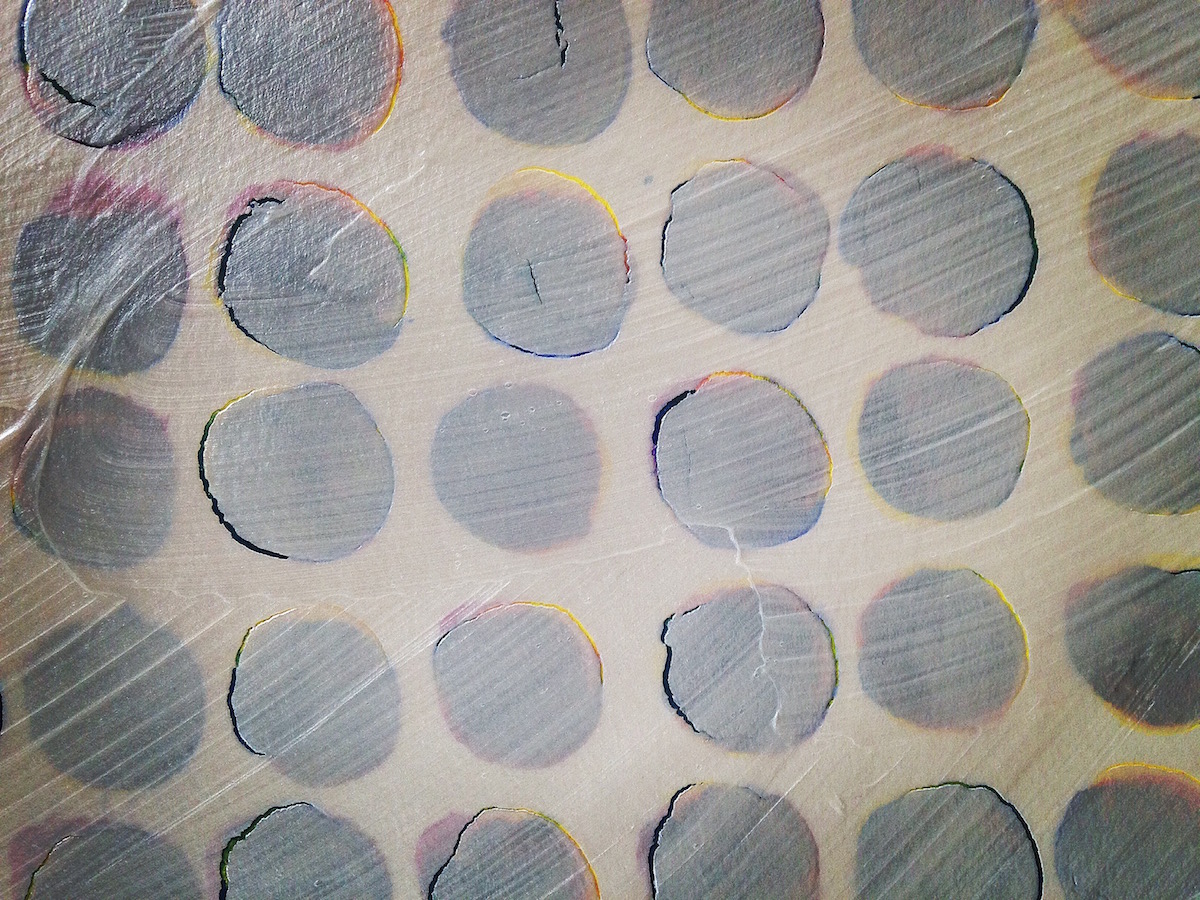 Susan Connolly at QSS Gallery
Opening: Thursday 6 July 2017, 18.00 – 21.00
Times: Wednesday-Friday, 10.00 – 17.00
The area of investigation within Susan Connolly's practice explores the 'extendable paint surface' and the provisionality this causes within traditional notions of painting. By asking questions of painting, the concern lies in creating a space for conversation within the possibilities of the medium, rather than a model or originality for producing painted objects anew.
Doubt, boundaries and object-ness therefore become reoccurring themes within the visual outcomes. Most of Connolly's recent research is looking at forms of slippage, both in materials and language, exploring when a painting can no longer be called a painting and when is it just something else, be it sculpture, installation or photography: falling into a theory or system of art which has been influenced by paint.  Not quite a painting but not yet identifiable as something else.
Connolly's upcoming exhibitions include solo shows at the Ashford Gallery, RHA, Dublin (September 2017) and Platform Arts, Belfast (March  2018). She will also exhibit in Peripheries, an exhibition of work by 14 painters at Gorey School of Art (July/August 2017).
Connolly is currently a final year PhD candidate at Ulster University (VC Scholarship) and a studio holder at QSS.
For more information visit www.susanconnolly.com