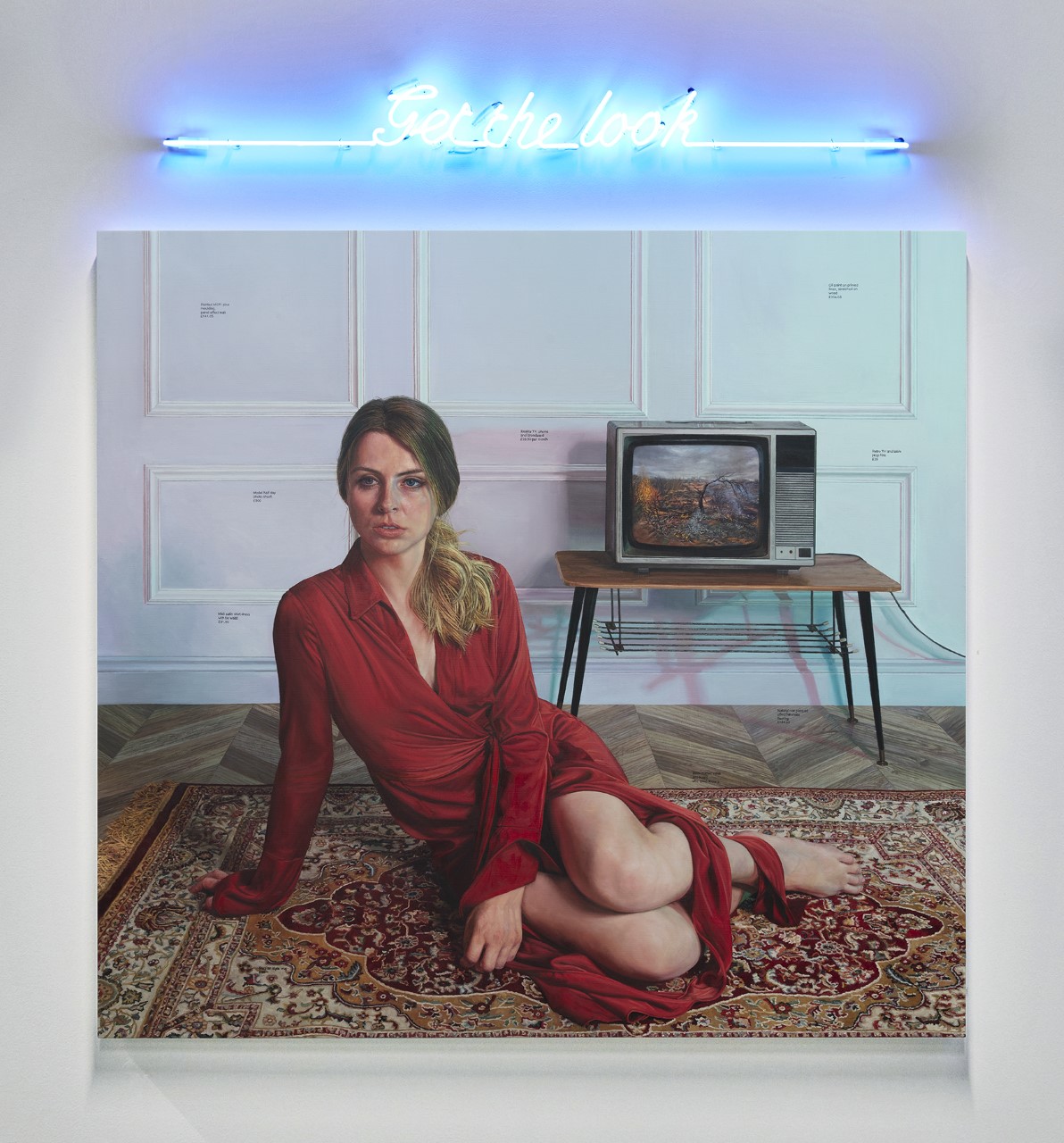 Solo exhibition by Ian Cumberland at the JD Malat Gallery
"Encountering the work of Ian Cumberland is a peculiar, unsettling experience, as if the viewer has
intruded into a 'space' and a 'moment' to which they are alien. Positioned as an outsider, Cumberland's
series of multi component tableaux seem to offer a viewing experience that falls somewhere between an
invitation to eavesdrop and an unintended moment of voyeurism." David Campbell, writer and curator.
Ian Cumberland's solo exhibition Presence in Absence, opens at the JD Malat Gallery on 7th September and continues until 5th October 2020. Cumberland is best known for his hyperrealist portraits of isolated subjects in detailed interiors, exploring themes of mass media culture, surveillance and the notion of the human 'self'.
Presence in Absence consists of installations that utilise portraits as part of a multi-part tableau, establishing a dialogue between objects. Cumberland's works involve an assemblage of theatrical objects, adding abnormal touches and unsettling atmospheres within mundane interiors, giving rise to an acute degree of realism. The subjects are caught in moments of escape from their psychological containment, similar to one experienced by people during the pandemic. This is Presence in Absence, a social commentary on a sociological crisis.
About the artist:
Cumberland's work is in the collections of the G2 Kunsthalle, Leipzig, Germany, Hildebrand Collection,
Leipzig, Germany, Northern Ireland Civil Service Art Collection, Northern Ireland, National Self Portrait
Collection of Ireland, Ireland, Office of public works, Ireland, State Art Collection, Ireland, Arts Council
of Northern Ireland, Northern Ireland, Belfast City Hall, Northern Ireland, Queens University Belfast,
Northern Ireland, and the University of Ulster, Northern Ireland. He is the 2010 recipient of the Davy
Portrait Award.
Exhibition Opening Hours: Monday – Saturday, 10am – 6pm
JD Malat Gallery, 30 Davies Street, Mayfair W1K 4NB
www.jdmalat.com