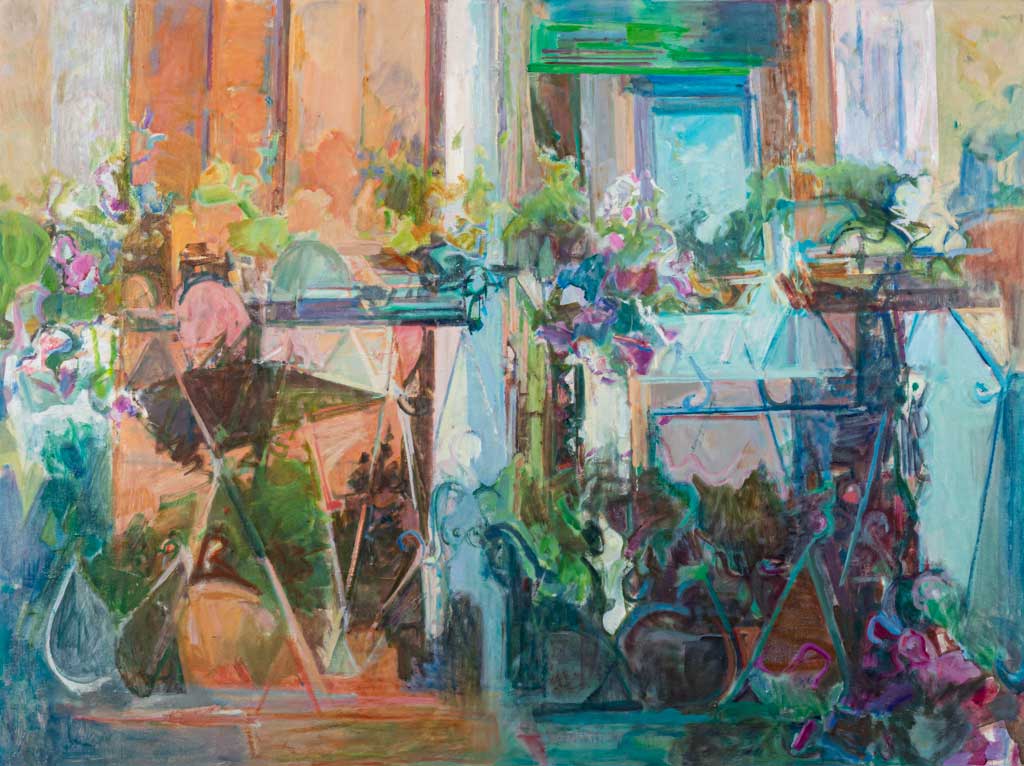 Six QSS artists exhibiting in the RUA's 139th Annual Exhibition
Founded in 1879, the Royal Ulster Academy (RUA) is the largest and longest established body of practising visual artists in Northern Ireland. One of its founding principles is to organise, promote or join in organising and promoting in any fashion an Annual Exhibition of work by both members and non-members.
This year's exhibition includes some 250 works, a third of which were submitted by members of the academy and two-thirds selected from a public submission. Six QSS artists are included in the show – Dan Ferguson, Angela Hackett, Sharon Kelly, Clement McAleer, Anushiya Sundaralingam and Jennifer Trouton.
Unfortunately, owing to the pandemic, the exhibition at the Ulster Museum, Stranmillis is not currently open to the public. However, a virtual tour, details of how to purchase and a full list of works and artists, can be enjoyed at https://www.royalulsteracademy.org/
Images:
Dan Ferguson, The Rock Pool, Newcastle
Angela Hackett, A L'Abri du Soleil (above)
Sharon Kelly, Abbraccio I – IX
Clement McAleer, View from a Window
Anushiya Sundaralingam, Pulveli
Jennifer Trouton, Mater Natura