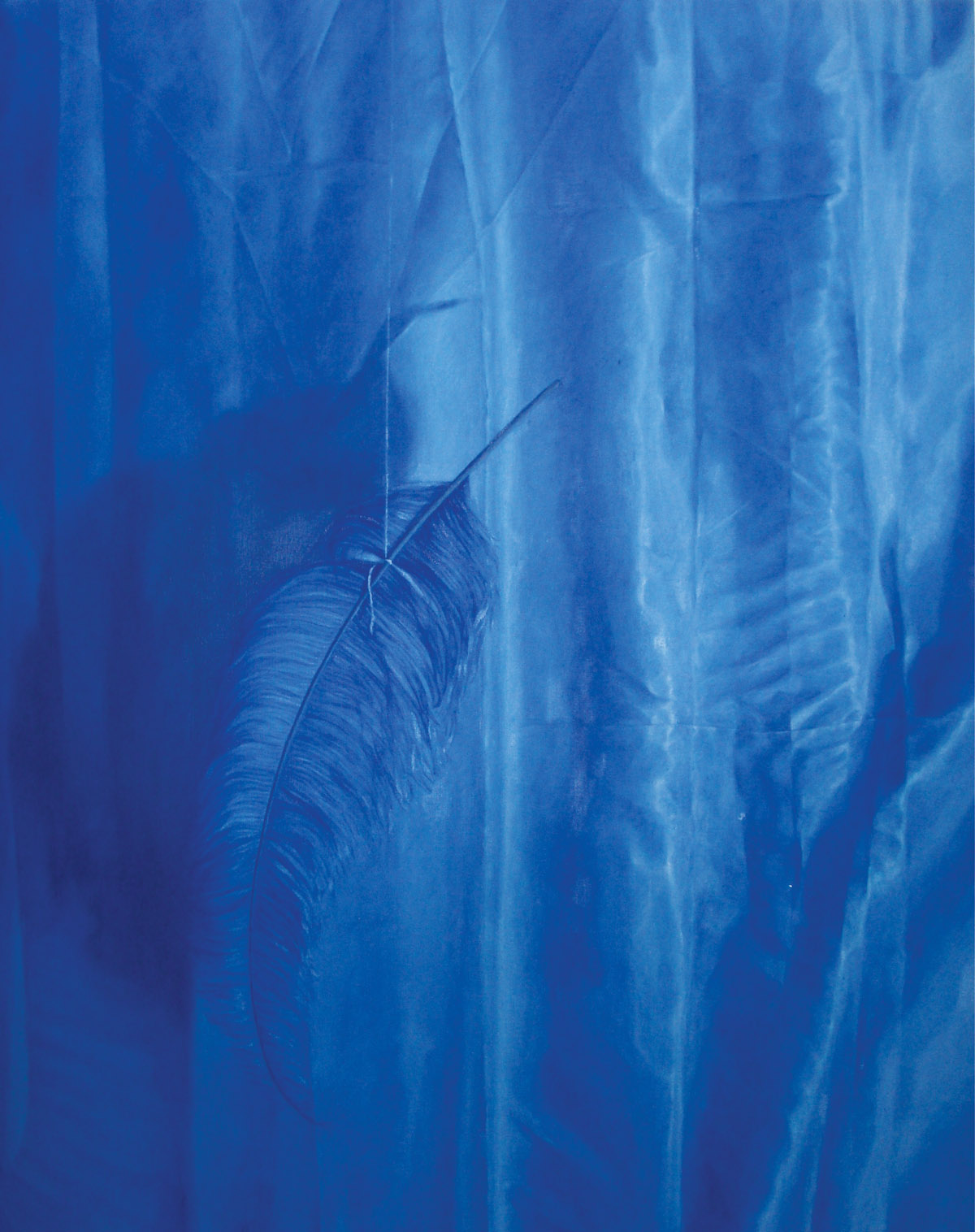 Shimmering Synthetic Appearances – Allyson Keehan
Shimmering Synthetic Appearances; I Want To Put You Back In'
Queen Street Studios Gallery is pleased to present an exhibition of works by Allyson Keehan. Allyson Keehan's paintings use drapery as a principal theme to explore the possibilities of spatial illusion.
Recently working with blue and white lighting, Keehan¹s rich surfaces contrast geometric fields of abstraction with highly rendered decorative details to create an eerie play between flatness and three-dimensional space.
Allyson Keehan's paintings tend to invite narrative association but refute efforts of definitive analysis. Her works combine two predominant stylistic idioms in contemporary art ­ photographically influenced realism and geometric abstraction.
By creating a dialogue between these two strains of painting Keehan's has created a body of work that is instilled with a preternatural stillness.
Always devoid of human presence, her interiors give no hint of narrative; their décor is untraceable in fashion timeline, and there are no clues to their inhabitants personalities. Instead they operate as blank backdrops for the viewer's projection, blurring the boundaries between public and private, individual and communal experience.
Artist statement:
My main body of work is painting drapery and light installation. Recently, I've started to leave areas of the canvas revealed, or blank. This I see as opening the canvases into the space. Areas of process and flatness are juxtaposed against the detailed painted surface. This is a means of exposing some of the truths behind the painting and encourages dialogue around representational painting and technical process.
I see the canvas as drapery in itself; with this in mind I'm using the materiality of canvas to reinforce my obsession with drapery. This is resulting in 3D paintings that have canvas draping from the supports or ripped from it. There is an ongoing energy in the work where the paint and materials are describing the fall and structure of drapery. As such there's no over-arching theory in the work, but a dialogue happening within the painting about what it is and how it happened.
Allyson Keehan was born in Limerick in 1978.
Graduated from Byam Shaw School of Art (University of the Arts London) in 2004 with a MA in Fine Art, after completing a BA (Hons) Fine Art Painting in 2002 from Limerick School of Art and Design. Now lives and works in Dublin, Ireland.