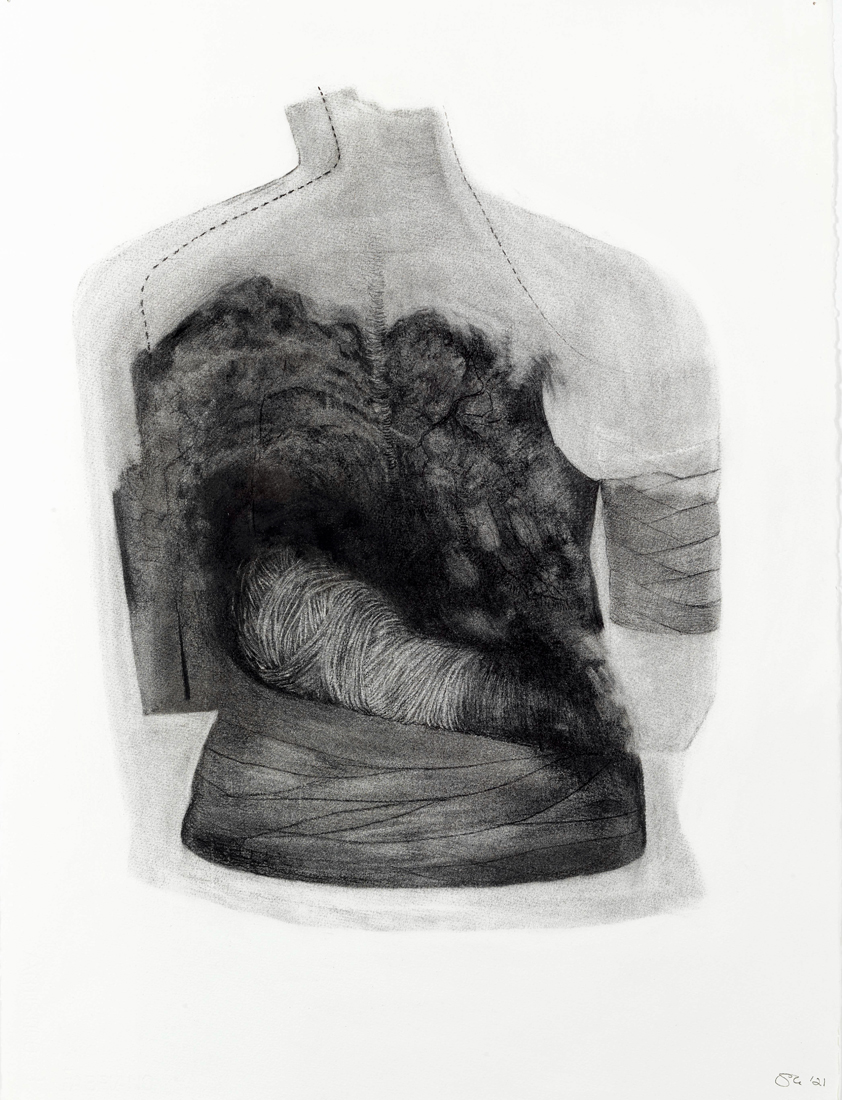 Sharon Kelly – Shelter – National Gallery of Ireland
QSS artist Sharon Kelly has been invited to exhibit her drawing 'Resting Pressure' 2021 charcoal on paper 75 x 56 cm as part of Shelter at the National Gallery of Ireland.
Shelter highlights new artworks created by the five members of the Shell/Ter Artist Collective (S/TAC). Diana Copperwhite, Allyson Keehan, Niamh McGuinne, Sharon Murphy and Geraldine O'Neill work in a variety of formats: painting, sculpture, expanded print and photography. Their work is complemented by a selection of objects from the Gallery's collection, and pieces by international artists whose work and practice resonates with the Collective. Using the Print Gallery imaginatively to show works that explore the idea of shelter, traditional methods of display are expanded and disrupted to create a vibrant, thought-provoking exhibition.
The exhibition is curated by Anne Hodge, curator of prints and drawings at the National Gallery.
Dates: 8th July – 12th November 2023
Admission Free.