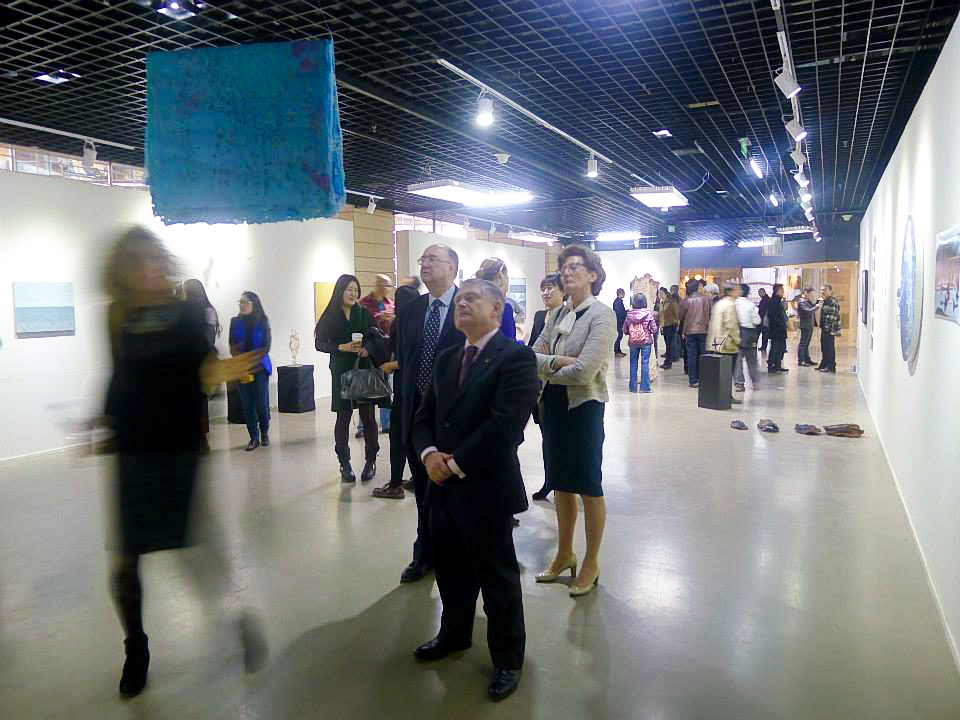 Shadows: Irish Wave 2014 in Bejiing
'Shadows' is a multi-media collaborative Irish/Chinese exhibition, the first of its kind to be held at CPPCC Culture and History Museum in XiCheng District, Beijing and part of the IRISH WAVE 2014 series of exhibitions. The Preview will be opened by Minister Brendan Howlin on 18 March.
Before we can draw the light and shadows we need to train our eyes to see like an artist. Though light and shadow always exist together, each has different connotations both literally and metaphorically – these meanings vary depending on the historical and cultural context.
The artists in 'Shadows' explore the complexities of their own emotions, the society which surrounds them, investigating hidden areas of ambiguity, intimacy, fear and loss. Some, like Caroline Schofield, will approach 'Shadows' in a playful way drawing the long history of shadow puppetry and light play while others will explore the hidden aspects of humanity; our philosophical, psychological and moral environment.
Mary Mackey's 'Other Things' a delicate installation of wax casts conjures up images of childhood disruption, uncomfortable responses to nurturing and maternity while also referencing shadow puppetry, an ancient form of storytelling and entertainment. Niamh Cunningham's paintings capture the transience of childhood, mapping children's faces with computer generated shadows.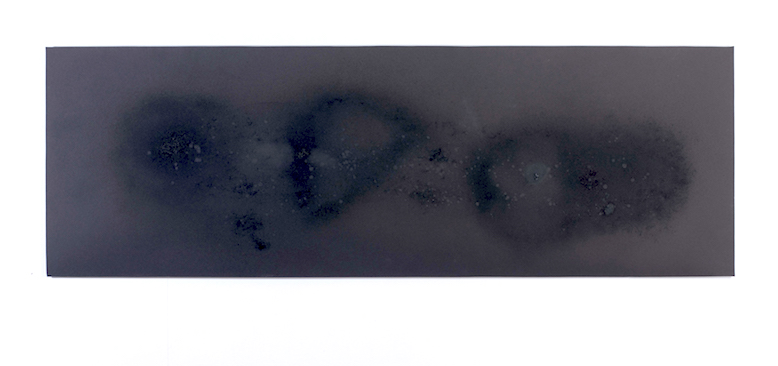 Sean Campbell's dense black glassworks appear to embody the notion of 'shadow' as a tangible object in itself while Linying Li's 'Brussels in Winter' portrays the city as an artifice drawn from shadows.
Ma Yanling's evocative painting of Shanghai movie star 'Ruan Lingyu' conjures up a lost world, shadowy and transient, while Fion Gunn's 'Urban Dreams# 2' refers to the 'shadow' felt in many countries today – the shadow of hidden wars and threats of violence. This fear intrudes on the cultural & financial aspirations held in many developed countries and in turn creates anger and feelings of rejection amongst those who are excluded.
The curators of 'Shadows' are engaging in a cross cultural conversation which does not turn away from difficult issues and which celebrates the ability of our 'Shadows' to heighten and define space, to heighten and define our ideas, our perceptions and our sense of self.
Ma Yanling is a Chinese artist with an established and wide ranging practice comprising painting, photographic and performance works which challenge the viewer on many levels will co-curate this exhibition with Niamh Cunningham a Beijing based Irish artist/curator & Fion Gunn, a London based Irish artist/curator both of whom also have internationally recognised practices in a wide range of media.
As Jung said "in spite of its function as a reservoir for human darkness – or perhaps because of this – the shadow is the seat of creativity."
Fion Gunn