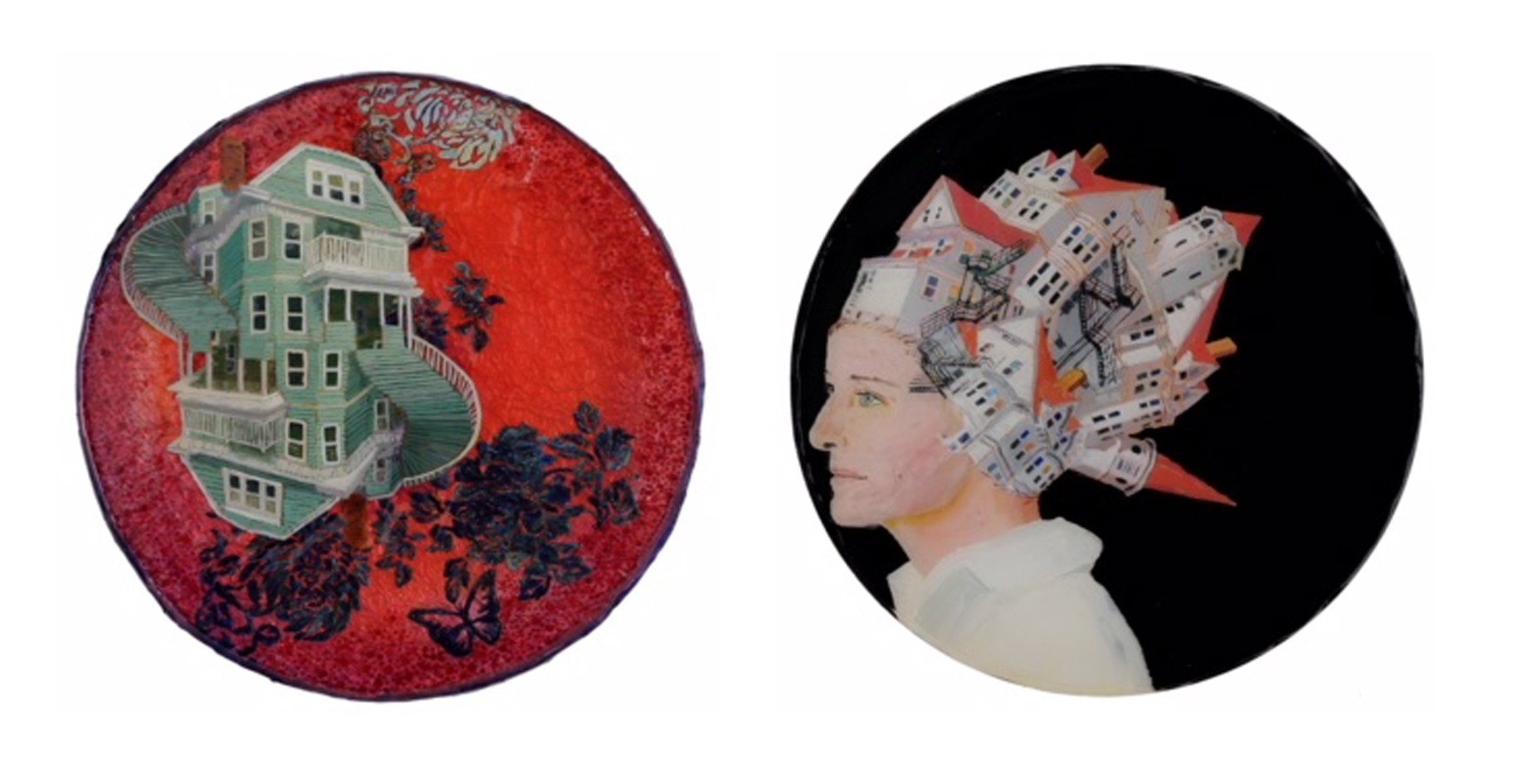 Shadowpattern – Paintings by Ashley B. Holmes
Opening reception: Wednesday 14th March 2018, 7.30-9pm
Exhibition dates: Thursday 15th March – Saturday 14th April (29 & 30th March, 2nd & 3rd April)
Venue: Gallery 1 & 2, Island Arts Centre, The Island, Lisburn BT27 4RL
Ashley B. Holmes' paintings explore states of mind and psychological landscapes using the iconography of houses. By layering acrylic transfers, skins, glazes and Perspex, she creates a theatrical illusion of space through which Colonial, Federal and Victorian style houses float, drift, fly and drown in vast expanses of patterns.
Holmes has exhibited internationally from the USA to China. Her many exhibitions in Ireland/UK include 'EV+A: A Sense of Place', and selected Royal Ulster Academy Annual Exhibitions. She has a BFA from Massachusetts College of Art, Boston, USA and an MA from Chelsea College of Art, London. Her artworks are held in both private and public collections including the Bank of Ireland and the Royal Victoria Hospitals.
Shadowpattern has been curated by Francesca Biondi.