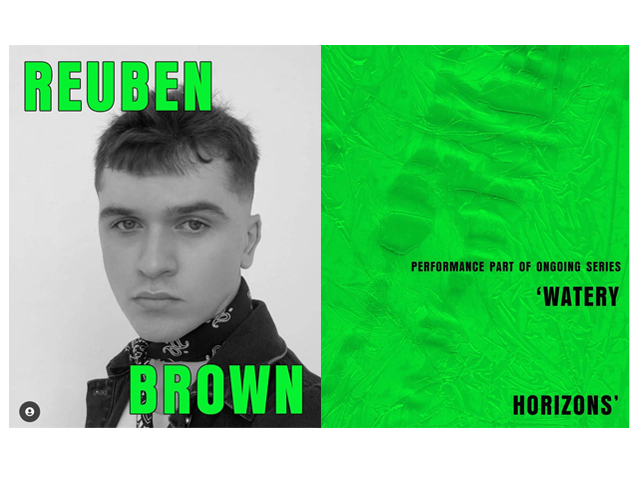 Reuben Brown at Re-vision Festival Belfast
QSS artist Reuben Brown will be taking part in the performance event SEEING YOU SEEING ME as part of Re-Vision Festival Belfast, 2022.
Reuben will be performing as part of a series entitled 'Watery Horizons' at Golden Thread Gallery on Saturday 26th November, 11am – 4pm.
Reuben says: "I am thoroughly invested in exploring our complex relationships with our bodies, identities and the Internet and the cultural phenomena of forging and then performing as destructive and fetishised iterations of ourselves online. I have began pursuing a research-driven, experimental project, spanning a diverse range of digital and space-orientated media, inspired by our daunting progression towards advanced digitisation. I have been creating 3D-CG animation in dialogue between artist and machine, and a series of sculpture and ephemeral interactive installations combining sensors and machine-learning technologies. I hope to advance this experimental series through the creation of performance."
Also performing are Rachel Macmanus with 'Rub', Day Magee with 'We Need To Talk', Marta Dyczkowska performing 'Unhinged' and Niamh Seana Meehan performing 'LOVESEAT'.
Re-Vision 2022 is in partnership with Digital Arts Studios Belfast (DAS) and funded by Belfast City Council