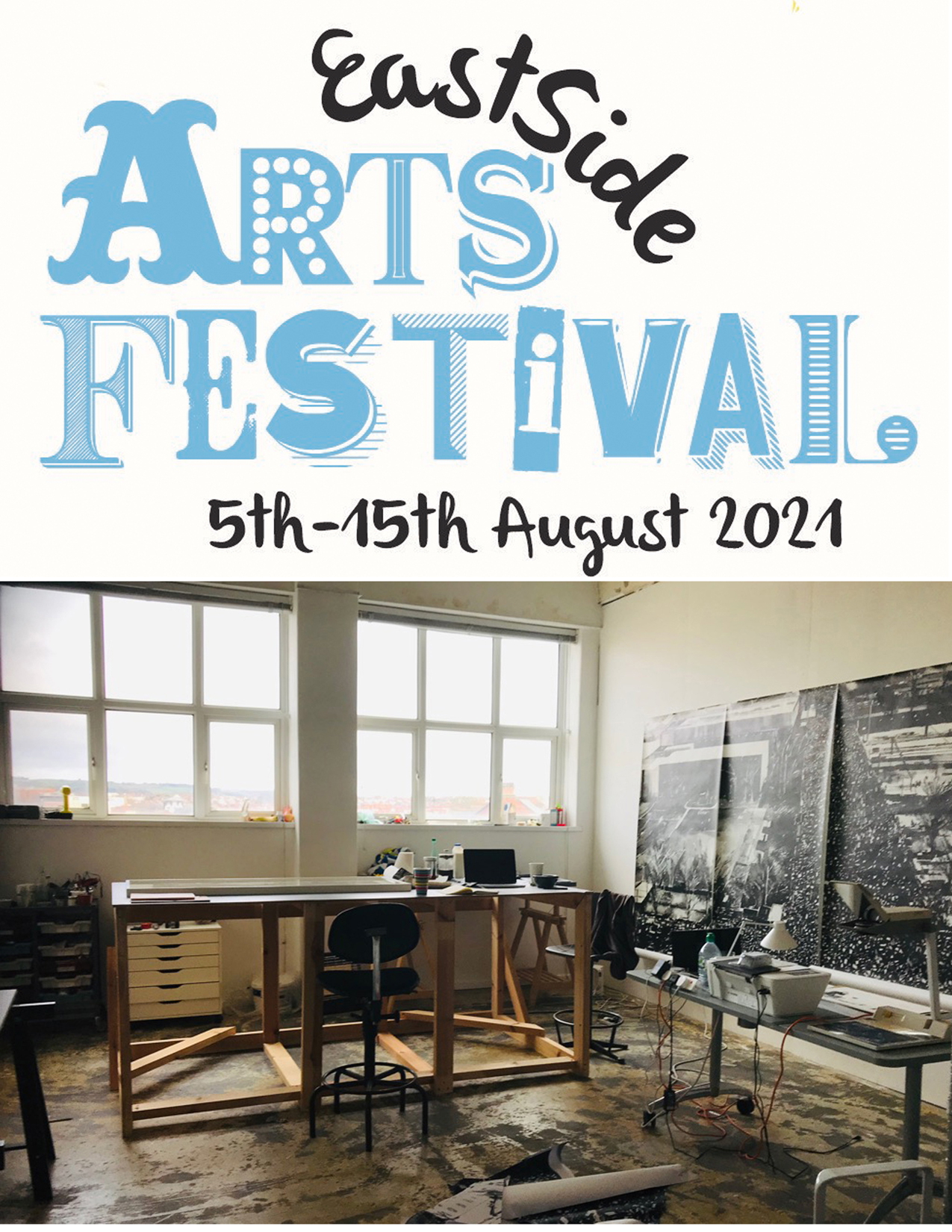 QSS events for the Eastside Arts Festival
QSS are delighted to welcome you to visit our studios and exhibition space as part of this year's Eastside Arts Festival.
In our gallery space we have an exhibition entitled 'Anywhere out of the World', which brings together the work of six artists working across the island of Ireland. This group of artists includes two QSS members – Angela Hackett and Michelle McKeown along with Alan McMahon, Edy Fung, Flor de Fuego and Josephine McCormick.
'Anywhere out of the World' forges connections between painting, sound, photography and the mediated mark whilst exploring the materiality of the digital realm. Exhibiting artists explore 'the glitch' as maverick marker of techno decay and celebrate its insurgent potential, both as algorithmic dissident and agent of becoming.
A selection of QSS studios will also open to the public on Saturday 7th August (11.30am – 5pm). Participating artists include Gerard Carson, Majella Clancy, Clare French, Joy Gerrard, David Haughey, Amy Higgins, Ashley Holmes, Rachel Lawell and Sinead McKeever. Open Studios provide a fantastic opportunity for members of the public to explore a vast and diverse selection of artwork in an informal setting.
We hope to see you there!
WHERE TO FIND US:
QSS, 11-13 Bloomfield Avenue, Belfast, BT5 5AA | 07495 013947 | [email protected] | www.queenstreetstudios.net
QSS is located overhead Wyse Byse (2nd Floor) on the corner of Bloomfield Avenue and the Newtownards Road, Belfast. The entrance to QSS is on the Bloomfield Avenue side, which is marked by a pavement sign.