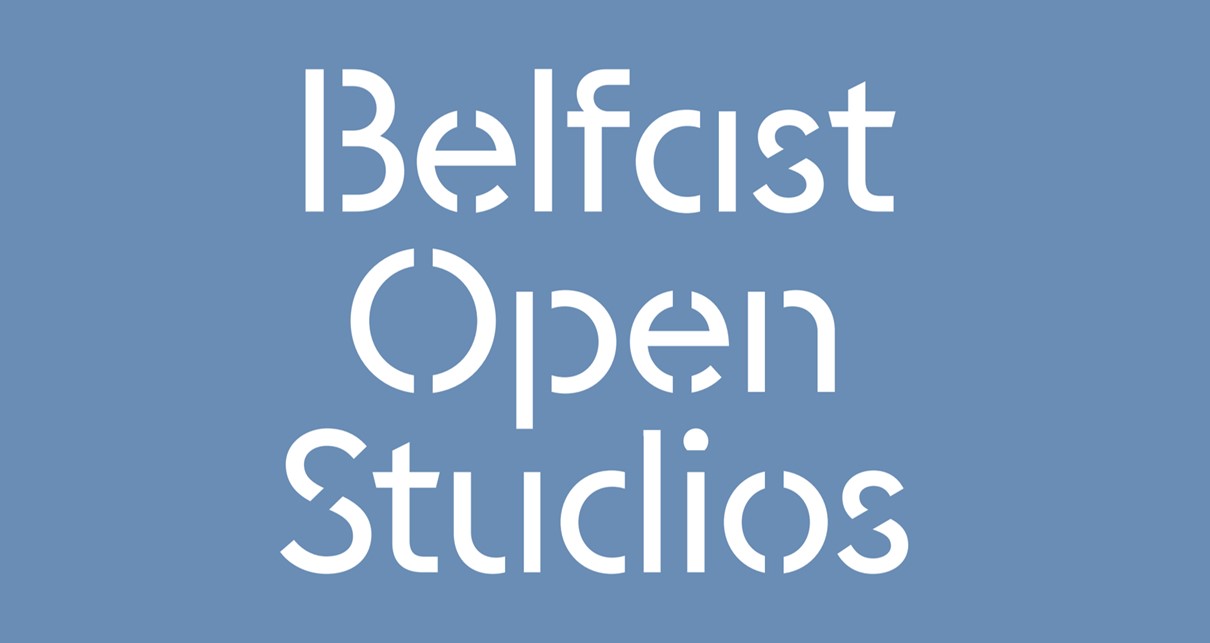 QSS open for Belfast Open Studios
"Belfast Open Studios returns for its fifth annual insight into the tremendous creative activity that is going on all around us, all of the time. Over 250 professional artists are at work behind the usually closed doors of Belfast studios. They produce work that is seen and celebrated in galleries around the world and make our lives richer through their investigation and experimentation. Belfast Open Studios is an invitation to meet the artists, explore their workplaces and get a glimpse of their creative processes in action".
Visual Artists Ireland
At QSS Bedford St, our artist studios will be open from 12 noon – 5pm on Saturday 20th October 2018. A series of informal artist talks (Studio Spotlights) scheduled throughout the afternoon will explore the artistic process, from inspiration through to completion. Open dialogue (Q&A) with the artists is most welcome.
STUDIO ARTISTS
Sean Campbell, Colm Clarke, Hannah Clegg, Susan Connolly, Amanda Coogan, Alacoque Davey, Catherine Davison, Gerry Devlin, Craig Donald, Jessica Ellis, Wendy Ferguson, Angela Hackett, David Haughey, Ashley Holmes, Dorothy Hunter, Eleni Kolliopoulou, Santa Leimane, Clement McAleer, Terry McAllister, Mark McGreevy, Sinead McKeever, Michelle McKeown, Grace McMurray, Jane Rainey, Gail Ritchie, Jennifer Trouton and David Turner.
STUDIO SPOTLIGHT ON CATHERINE DAVISON @ 12.30PM, 1ST FLOOR
Catherine is a large scale painter who uses nature as a means to communicate human experience :- joy, triumph, struggle, brokenness and beauty. Her paintings are complex – often likened to textiles with sinews and lines creating the content and unity of the work.
STUDIO SPOTLIGHT ON JANE RAINEY @ 2.30PM, 3RD FLOOR
With the landscape as a departure point, Janes's paintings depict a post-apocalyptic habitat where systems have collapsed and balance on a fine line between chaos and structure.
STUDIO SPOTLIGHT ON GRACE MCMURRAY @ 4PM, 3RD FLOOR
Grace's work is a process of making and remaking geometric digital patterns in search of perfection and mathematical beauty – an abstract completeness.  These processes include the use of patchwork, weaving, etching, embroidery and delicate drawings.
FINDING US
QSS Bedford St is located between Pizza Express and Weatherspoons on Bedford St (opposite Nandos).
OTHER EVENTS/PARTICIPATING STUDIOS
Belfast Open Studios is part of Open House Belfast, a festival celebrating architecture, engineering and public space in the city.
Other events include Artist and Curator talks and a full day of Speed Curating! For more information and to register for Speed Curating visit: belfastopenstudios.com
Other Participating Studios:
Array Studios
Artists at the Mill
Belfast Print Workshop
Cathedral Studios
Creative Exchange
Digital Arts Studios
Flax Art Studios
Lombard Studios
Oscar & Oscar
Pollen Studios
Studio Souk
Vault Artist Studios