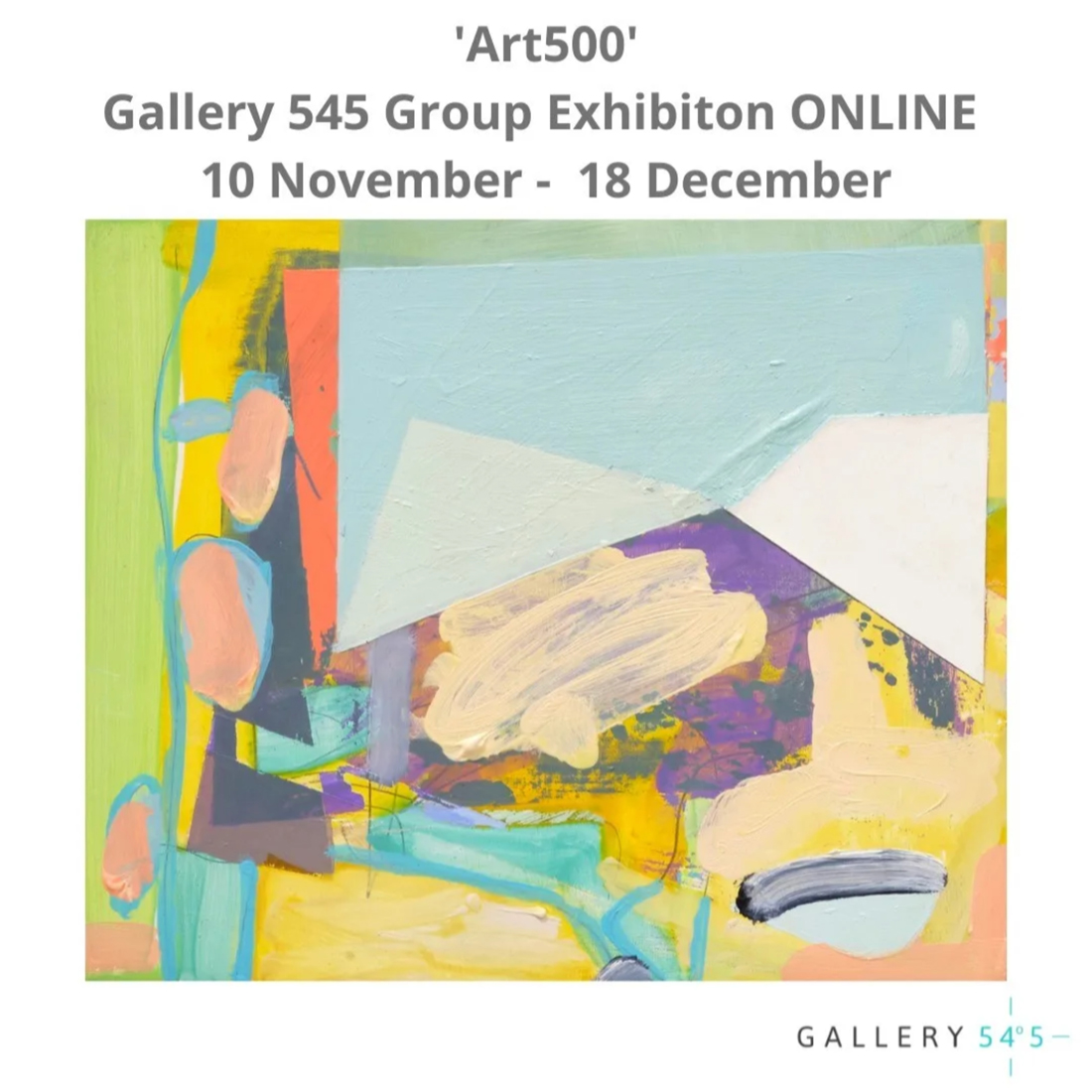 QSS Artists Showing in 'ART500' an Online Exhibition hosted by Gallery 545
QSS artists Majella Clancy, Craig Donald, Karl Hagan, Ashley B Holmes & Anushiya Sundaralingam have work featured in 'Art500' ONLINE. A Gallery 545 Online Group Exhibition
10 November – 18 December 2022
'Art500', is a special online exhibition featuring a diverse selection of original artworks priced £500 or less created by accomplished artists based in Northern Ireland.
Featuring Lisa Ballard, Ronan Bowes, Craig Donald, Majella Clancy, Ray Duncan, Karl Hagan, Elham Hemmat, Ashely B. Holmes, Janet Keith, Patricia Kelly, Louise Lennon, Judith Logan, Alison Lowry, Sandra Maze, Rosie McGurran Noel Murphy, Joel Simon, Katherine St. Angelo, and Anushiya Sundaralingam.
All artworks can be viewed and purchased on Gallery 545's website. They are also available for private viewings and purchases in person at the gallery's office in Belfast. All can be collected / delivered soon after purchased.
Exhibition image: Majella Clancy, Shelter, 2021, oil and gesso on board, 20 x 16 x 2 cm