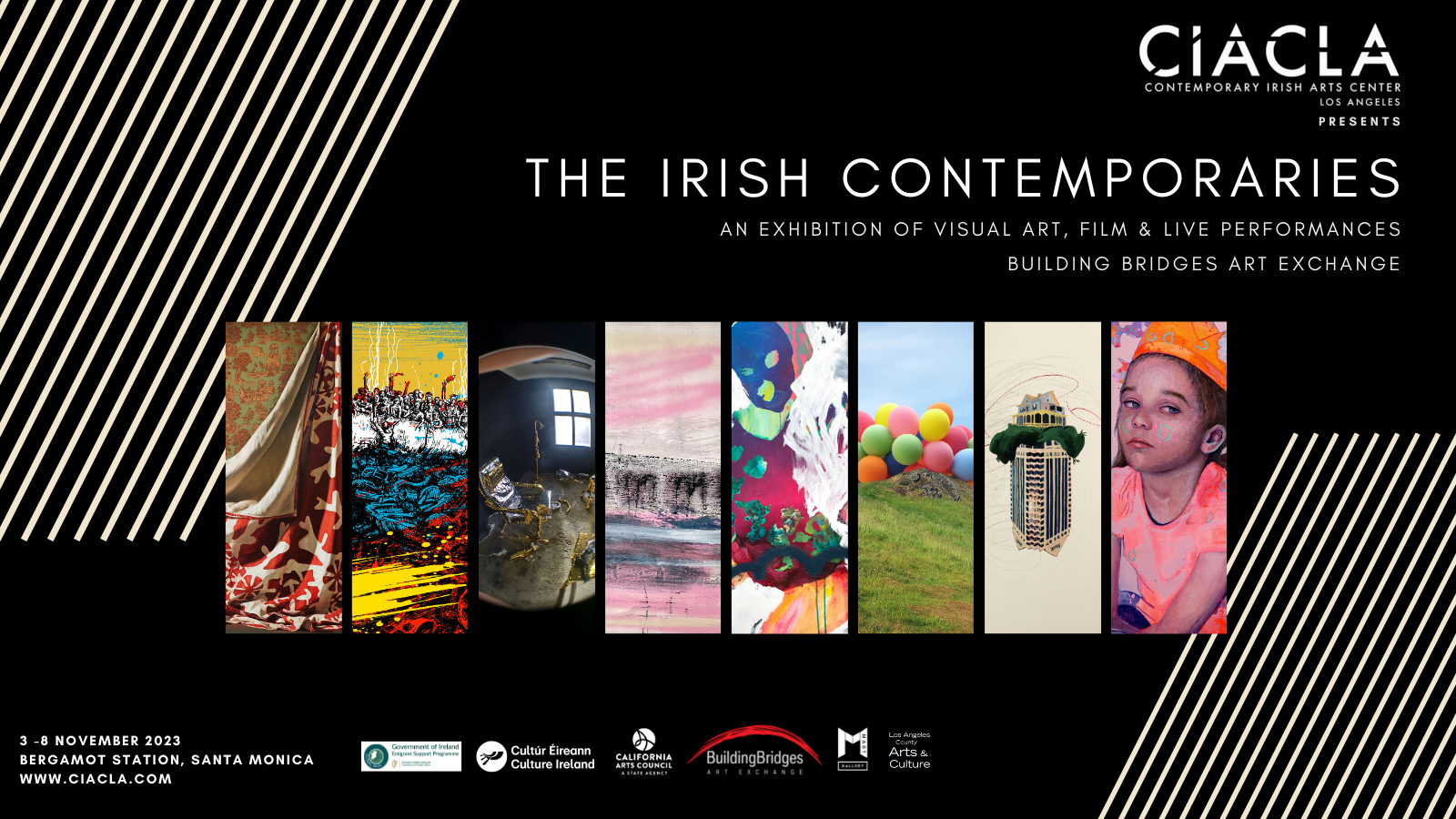 QSS Artists at The Contemporary Irish Arts Centre, Los Angeles
QSS artists Alana Barton, Ashley B Holmes and Jennifer Trouton will be included in The Irish Contemporaries exhibition at The Contemporary Irish Arts Centre, Los Angeles.
CIACLA – The Contemporary Irish Centre Los Angeles, in partnership with MART Gallery & Studios Dublin, are proud to present The Irish Contemporaries, curated by Ciara Scanlan and Matthew Nevin, showcasing contemporary artists living in the island of Ireland and Irish artists abroad, in Los Angeles.
This, the first of two exhibitions in the series, will take place 3-8th November 2022 at Building Bridges Art Exchange, located at the prestigious Bergamot Station Arts Centre in Santa Monica, Los Angeles, California.
The exhibition features two short films by Eoin Heaney and Treasa O'Brien, a group exhibition of visual artwork by Alana Barton, Amna Walayat, Ashley B. Holmes, Austin Ivers, Barbara Healy, Catherine Mwase, Christopher Clery, Claire Prouvost, Elinor O'Donovan, Gráinne Bath Enright, Jennifer Trouton, Julian King, Kata Kukla, Rebecca Bradley, Sarah Edmondson, Scott O'Sullivan, Sheila Flaherty, The Ljilja, Vicki Davis, Tony O'Loughlin, all of whom work across four Artist Studios in Ireland: MART Studios, Sample Studios Cork, QSS Belfast and Limerick Printmakers, showcasing some of the most exciting artists working today in Ireland.
This exhibition is the first of two exhibitions that will showcase a multidisciplinary selection of Irish Contemporary Artists as part of CIACLA's 'Fáilte' series.
This exhibition has been made possible with support from the Government of Ireland Emigrant Support Programme, Culture Ireland, California Arts Council, LA County Arts Commission, CIACLA, MART Gallery & Studios and Building Bridges Art Exchange.
Daily from Thursday 3rd – Tuesday 8th November from 12-6pm