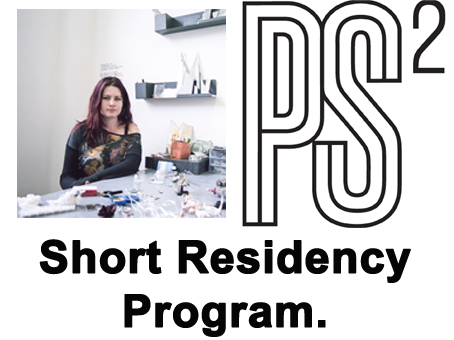 PS2 Short Residency Program – Meadhbh McIlgorm
QSS artist Meadhbh McIlgorm will be working in PS2  Belfast as part of their ongoing Short Residency Program.
Running from 27th September 2021 to 08th July 2022 the Short Residency Program is a series of 4-5 day long residencies.  A number of artists, selected from an open call will use the gallery space at PS2 as a workspace, showroom, exhibition-performance-research or dream-space, the set-up will change in a fast turnaround, showcasing many creative positions. Each residency will be open to the public- at least at some stage- if the resident artist wish so.
Meadhbh's residency runs from 8th – 13th June 2022.  You can follow her progress on her Instagram @champagne_clouds._ or on @pssquaredbelfast