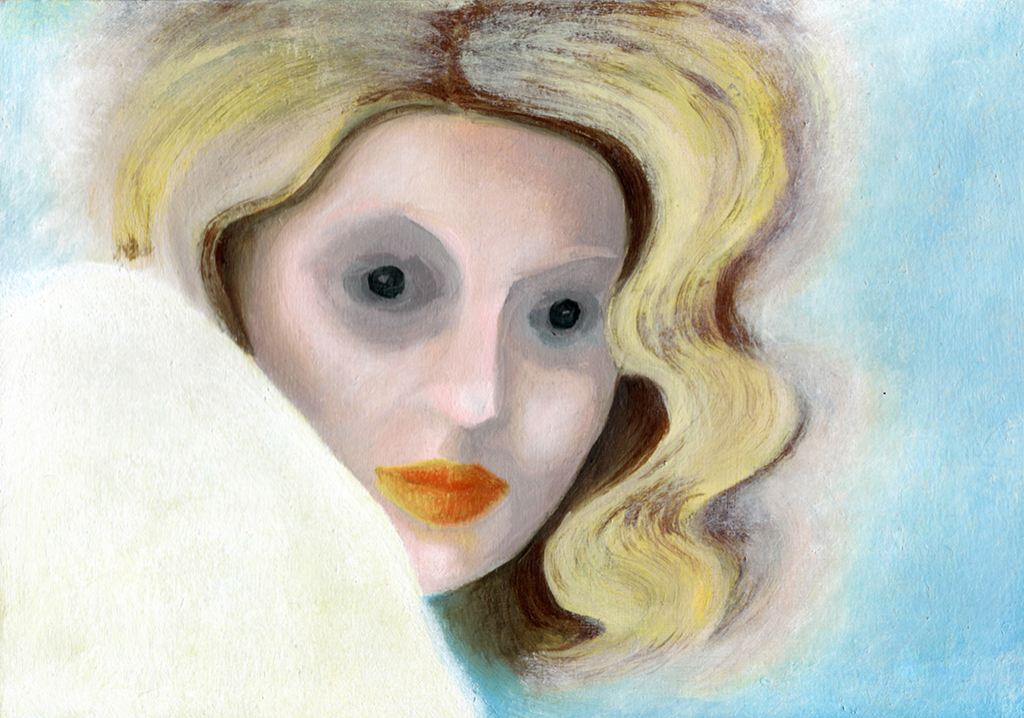 Presentation by Gail Ritchie for 'The In/Visible Women in Cinema'
QSS member Gail Ritchie was one of the guest speakers invited to take part in the one day event 'The In/Visible Women in Cinema' at  Queen's University Film Studio on Wednesday 24th October. Gail presented a selection of new work from a new  series of paintings 'Dead Blondes/Falling Stars' and spoke about women actors who were active professionally from the 1930's to the 1980's .
The invited audience included actors, academics and representatives from womens' groups across the city. The event was supported by The School of Social Sciences, Education and Social Work, the School of Arts, English and Languages and Athena SWAN at Queen's University as part of a partnership project with Arts Council Northern Ireland.