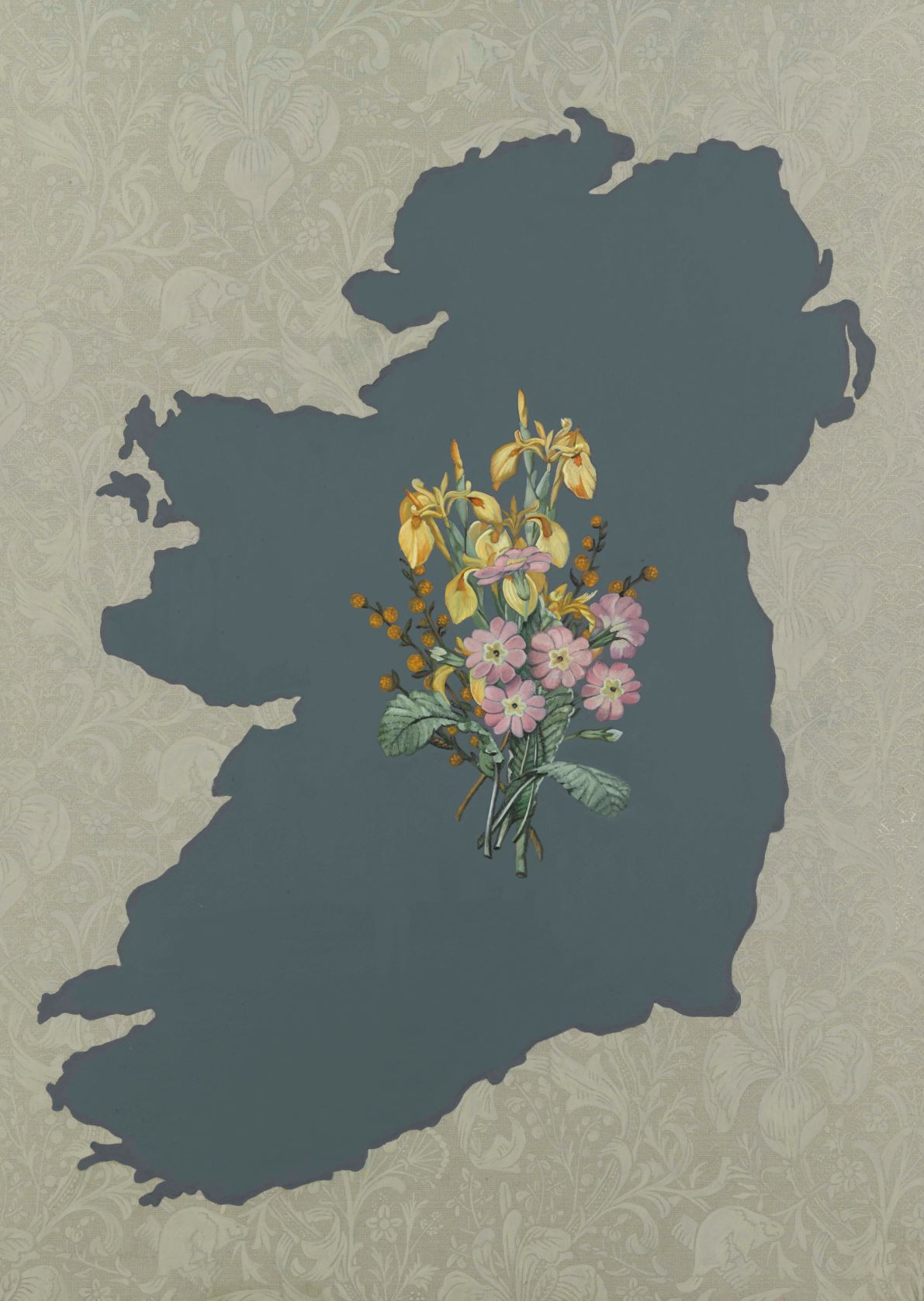 One of Many | Jennifer Trouton solo show at Galway Arts Centre
Opening event: Saturday 5th June @ 12 noon
General opening hours: Mon-Thu  10am–5:30pm  |  Fri  10am–5pm  |  Sat  12–5pm  |  Sun  Closed
In One of Many, Trouton considers the women impacted by societal and religious attempts to suppress reproductive rights in Ireland. Her work highlights, how, regardless of continued attempts to reduce the influence and autonomy of women, women still accessed the tools necessary to control their own reproductive destinies. In many cases, they found the objects of their own emancipation in the domestic spaces that were assigned to them.
The body of work, which initially appears reassuringly familiar, is presented in nostalgic hues which evoke a sense of comfort and security. However, many of the familiar objects depicted, hide a duality of purpose. In the hands of countless women, the benign functionality of knitting needles, soaps, washing powders and herbal teas, were repurposed as tools in the female struggle for autonomy and control of their physical and emotional needs.
The shame and stigma attached to abortion has silenced and isolated the women of this country for generations. This allowed them to be marked out as something different from the norm; a deviant; a fallen woman with a secret that must never be told. In reality, these individual and highly personal narratives are not bonds of shame. They are common stories that weave through the lives of the women of this country. Although every woman has her own story to tell, she is not alone, and like the artist Trouton, she is one of many.
About the artist
Jennifer Trouton is a Belfast based artist whose work subtly express ideas around gender, class and identity within Irish history; combining an interest in the mythological and historical with personal narrative.
Since graduating from the University of Ulster in the mid nineties Trouton's work has been extensively exhibited both Nationally and Internationally. Throughout her career Trouton's work has garnered numerous awards, including the Golden Fleece award, the Clare Morris Open Exhibition, Adjudicators Award, the RHA Annual Exhibition, Keating/McLaughlin award, the RUA Tyrone Guthrie Residency Award and in 2020 the RUA Watercolour prize. In 2007 Trouton was a finalist for the AIB Artist of promise Award. She has also been awarded Residencies in New York, Los Angeles, China, Canada and Ireland.
Trouton's work is held in numerous public and private collections including the Arts Council of Northern Ireland, Office of Public Works, ESB Ireland, Queens University Belfast ,The University of Ulster, Belfast HSC Trust, Allianz Insurance, XL Insurance, N.I Department of Finance & Personnel; and David Roberts Foundation London.
Her work was recently purchase by the Crawford Art Gallery for the national collection.