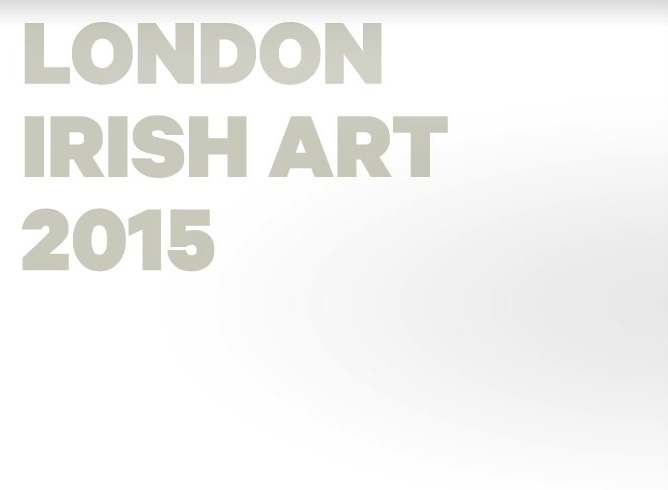 London Irish Art Exhibition 2015
QSS member Catherine Davison is included in the 2015 Irish Art Exhibition.
London Irish Art 2015 | Press Release
Official Launch | Thursday, 15 January 6 – 8pm | Central Hall, Westminster, SW1
We are pleased to announce that London Irish Art 2015 will be officially launched by the Minister for Diaspora, Jimmy Deenihan T.D, and the Ambassador of Ireland, Dan Mulhall at 6pm on the evening of Thursday, 15 January 2015.
"I look forward to launching the exhibition. The promotion of Irish culture through the work of Irish visual artists will form a very important part of my Diaspora Strategy which is due to be launched early in the New Year" – Minister Jimmy Deenihan T.D. London Irish Art 2015 endeavours to explore the personal understanding and the experience of the Irish diaspora living in the U.K., specifically in relation to culture, identity and creativity. A dynamic programme of art, poetry and music, will inform this exciting investigation. A vast array of media will be explored, ranging from the more traditional forms of painting, photography, mixed media and sculpture to the more contemporary means of expression such as video work, installation and stop-motion animation.
The exhibition will proudly present works by the celebrated Irish artists Louis Le Brocquy, Robert Ballagh, the recent winner of the RHA Sean Keating Award for Outstanding Painting Francis O'Toole, as well as renowned painters James Brohan and Liam O'Neill and Irish sculptors John Behan and Aidan Harte.
There will also be two works featured by Irish dancer Michael Flatley painted with foot taps in acrylic on marley. U.K. based Irish artists will be represented through the contemporary cutting edge work of artists such as David Blackmore, Alison Lowry, Kyle Barnes, Donol Moloney, Patricia Volk and Aisling Drennan. Please see attached images to get a flavour of what will be on show. As London holds the largest Irish diaspora in the world, this exhibition endeavours to represent an on-going dialogue between these two countries. Striving to build ties and cultural relations with the Irish art scene in the U.K., this event is organised to provide artists with cross border exposure.  The objective of London Irish Art 2015 is to strengthen cultural relations between Ireland and Great Britain by promoting and encouraging creativitywithin the ever-growing Irish artistic diaspora in London. By representing andshowcasing some of Ireland's most established and emerging artists in Ireland and the U.K., London Irish Art aspires to appear as a significant annual event on the London arts calendar.
The London Irish Art Exhibition takes places in London on January 14th, 15th, 16th and 17th 2015. The exhibition celebrates some of Ireland's great artists.
Thursday 15th – guest speaker Mr Hughie O'Donogue RA who will give a power point presentation on his diaspora experiences re. culture, identity and creativity.
For more info contact [email protected]
Download the London Irish Art Catalogue 
Visit the site